Razer just announced a new lineup of high-end wired gaming keyboards, the Razer Huntsman V3 Pro family. The keyboards all have the company's new the Razer Analog Optical Switch Gen-2 technology that it claims offers extremely fast responses for PC gaming.
Razer's press release states this about the new optical switches on these keyboards:
Its fully adjustable actuation ranges from 0.1 – 4.0 mm now allows gamers to completely customize their desired actuation points for each key and set shallower actuation points for swifter keystrokes, tuning it to their unique gameplay needs. Every switch on every keyboard is carefully factory-calibrated for utmost precision, while being immune to magnetic interference. The switches are tuned to a 40 grams actuation force, which is preferred by pro players, and allows for rapid actions in intense FPS gaming scenarios.
Razer also says these keyboard switches support what it calls Rapid Trigger Mode. This is suppose to reset the key exactly when it travels upward. Razer says:
Rapid Trigger is crucial for FPS gameplay as it allows gamers to have snappier movements and more accurate shots. Its sensitivity can be further tweaked, down to ultra-fine steps of 0.1 mm.
Even the keycaps on these keyboards get some special treatment. Razer says they are made of a Textured Doubleshot PBT material, allowing them to last for much longer than normal keycaps.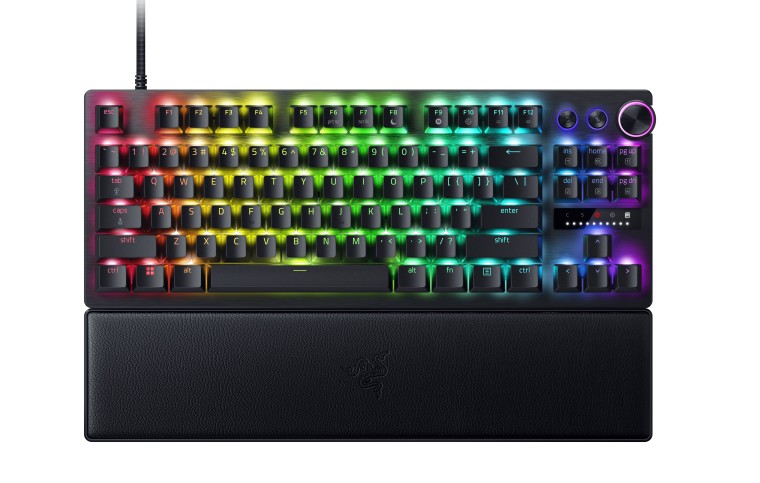 The Razer Huntsman V2 Pro full-featured keyboard is available for preorder now at Amazon for $249.99. You can also preorder the somewhat smaller Huntsman V3 Pro TKL keyboard model for $219.99. Both have features like a digital dial and separate control buttons along with a magnetic wrist rest.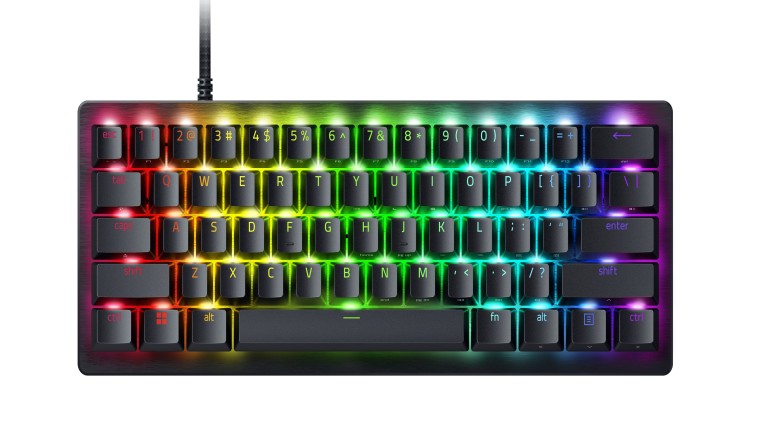 You can also preorder the Razer Huntsman V3 Pro Mini, which has a 60 percent smaller footprint, for $179.99. All three keyboards are scheduled to start shipping in mid-October.
As an Amazon Associate when you purchase through links on our site, we earn from qualifying purchases.