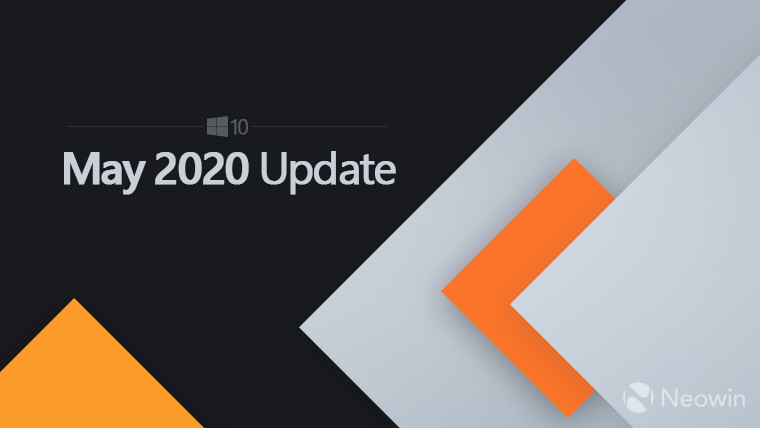 It was 15 months ago when Microsoft released the first Windows 10 Insider Preview for what was then called 20H1. The reason that the feature update has been in testing so long, when previous cycles were six months, was because 19H2 was set to be a minor update that only arrived in the Slow ring. Now, the Windows 10 May 2020 Update, also known as version 2004, is available to everyone.
There are a few ways that you can get this update, since Microsoft isn't going to automatically install it on your PC. The first is through Windows Update. After checking for updates, you should see a link that offers you the Windows 10 May 2020 Update, or Windows 10 version 2004. If you click it, the installation process will begin. If you don't see this in Windows Update, there are two other choices. You can go to this site and click 'Update now', or you can use the other link on the page to run the Media Creation Tool.
And of course, there are a whole bunch of new features, some of which are pretty significant. Windows Subsystem for Linux 2 is debuting with version 2004, and that means that there's an actual Linux kernel shipping with Windows for the first time. This is going to enable things like GUI and GPU support, and other things moving forward that simply weren't possible with the original WSL.
There's also a new Cortana app, so it won't be attached to your taskbar anymore. And while Cortana is losing a bunch of skills, it's gaining new conversational abilities. Microsoft is also promising to up its game on productivity features for email and calendar.
Those are the two biggest changes, but you'll find smaller changes all over the OS. There are even some Notepad improvements, automatically populating the Find feature with highlighted text, visible line numbers with word wrap enabled, and more. Search has been improved in the File Explorer enabling search results to appear as you type, there are Windows Sandbox improvements, and more.
You can find a full write-up on new features here, and the Windows 10 May 2020 Update is available now.
Update: Some users are being notified in Windows Update if their system is blocked from updating from one of the known issues, but in some cases also from unlisted issues that Microsoft has not yet confirmed. You can also check out the known issues page at Microsoft.