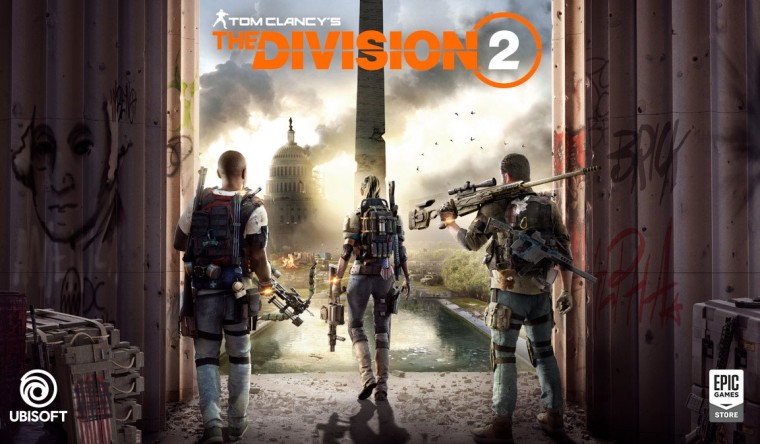 Epic Games launched its own store in December of last year in an obvious bid to undercut Steam-owner Valve by offering a bigger revenue share to developers. Now, that effort may be starting to pay off as Ubisoft has decided to release Tom Clancy's The Division 2 to the Epic Games Store and skip Steam.
The action role-playing video game is only one of the few titles set for rollout to the Epic Games Store in the coming year as part of a partnership between Ubisoft and Epic. Regarding the partnership, Chris Early, Vice President of Partnerships at Ubisoft, said:
"We entrust Epic to deliver a smooth journey for our fans, from preordering the game and enjoying our Beta to the launch of Tom Clancy's The Division 2 on March 15. Epic continues to disrupt the videogame industry, and their third-party digital distribution model is the latest example, and something Ubisoft wants to support."
On top of the Epic Games Store, where the game will be available as a semi-exclusive title for Windows PC, Ubisoft will also bring the PC version of the game to its Uplay store. It's not immediately clear, though, whether The Division 2 and other future Ubisoft games will also land on Origin and other third-party sellers, but Ubisoft has historically sold its games on those stores.
The Standard, Gold, or Ultimate editions of the game are now available for pre-order on PC from the Epic Games Store. Besides Windows PCs, the game will also land on the Xbox One devices and PlayStation 4 on March 15.
The addition of the game to Epic Games' online store marks a huge leap in the company's effort to draw attention from large video game makers. This is thanks to its promise of taking only a 12% cut from game revenues. Meanwhile, Valve recently dropped its 30-70 revenue sharing system and introduced a tier-based split system depending on the number of game copies sold. However, Epic Games' offering appears to be more lucrative, though it may pale in comparison to Discord's 10-90 revenue split.