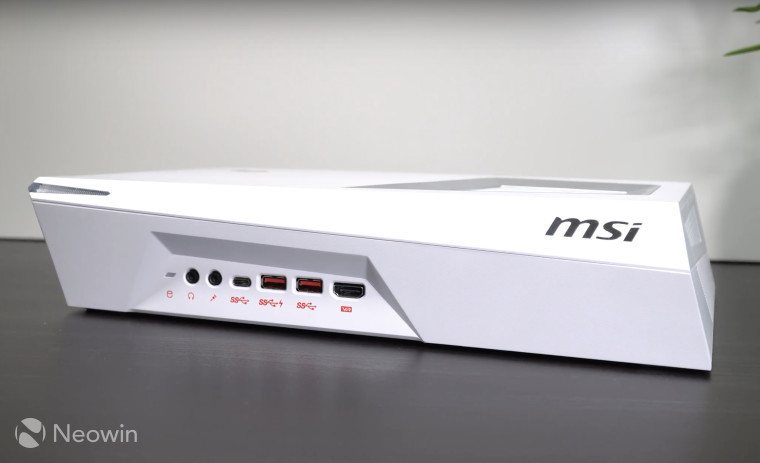 At the top of the year, MSI introduced its updated Trident 3 Arctic with Intel's latest 8th-generation processor. Although the gaming PC might be small in size, it certainly doesn't lack in the power category. Before we take a look at the latest model, we thought it might be good to have a quick look at the previous iteration of the Trident 3 Arctic that was released last year.
The unit offers quite a bit of power under the hood with its Intel Core i7-7700 processor, 16GB of DDR4 RAM, and MSI GeForce GTX 1070 graphics card with 8GB of GDDR5. Since this is a gaming PC, it does offer a wide variety of ports as well with the front being comprised of USB 3.1 Gen 1 Type C, two USB 3.1 Gen 1 Type A, a microphone line in, headphone line out, and HDMI output port for VR. The rear packs a USB 3.1 Gen1 Type A, four USB 2.0 ports, HDMI out, HDMI in, various audio connections, and an Ethernet port. Overall, this is quite the unit and could be an ideal solution for someone with limited space.
For now, this is just a quick overview of the unit itself and over the coming weeks, we will have full details about the PC with a hands-on and full review. If you have any question or things you'd like to see, be sure to leave a comment down below.