Weekend PC Game Deals is where the hottest gaming deals from all over the internet are gathered into one place, every week, for your consumption. So kick back, relax, and hold on to your wallets.
Humble ended its gaming bundle hiatus this week, bringing in a collection filled with survival-related titles. Considering the store's winter sales are still going on, it's an uncommon sight to have a gaming bundle show up while a major promotion is active.
The new Built to Survive bundle offers only a single game in its $1 tier, with a copy of Deadly Days being included. The 'pay more than the average tier', which is currently going for around $8.60, adds four more games to the pile, them being Generation Zero, Mad Max, Memories of Mars, and Life is Feudal: Your Own.
The reason for the average price being so high is the final tier, which adds on copies of World War Z - GOTY Edition and Genesis Alpha One Deluxe Edition for $10.
The giveaways of Epic returned right on schedule this week with Galactic Civilizations III taking the freebie slot over from Battlefront II.
The civilization builder offers a 4X turn-based experience set in space where you can go against up to 100 opponents. Usual strategy mechanics of the genre apply here, though with a futuristic-space flair, with you being tasked with exploring space, expanding your empire, exploiting resources, and exterminating any threatening factions.
This freebie will end its promotion on January 28, which is when the metroidvania Dandara: Trials of Fear Edition will take its place.
Free Events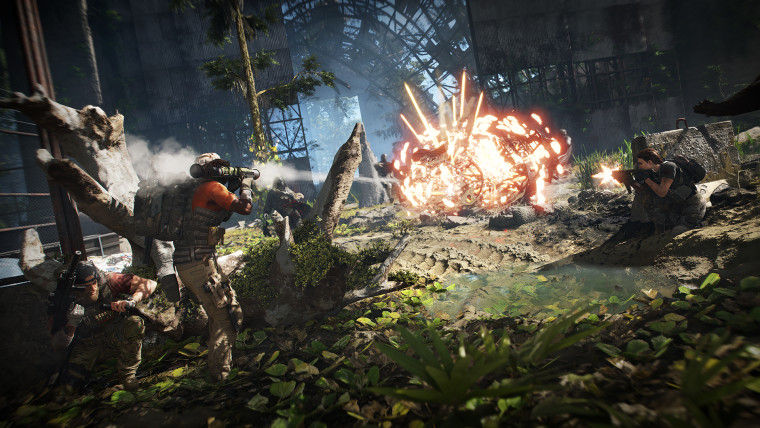 The free events space is bustling again this weekend after a rather long slow period, offering you more than a few experiences to try out. Beginning with sole Uplay game, Ubisoft is currently running a free event for Ghost Recon Breakpoint, opening the cooperative tactical shooter to everyone until January 25
Meanwhile on Steam, there is another event promoting demos, this time highlighting a massive number of upcoming indie adventure games. Standard free events are numerous too, with Amplitude Studios' 4X games Endless Legend and Endless Space 2, plus its rogue-like Dungeon of the Endless having free weekends right now.
Moreover, the cooperative train track building party game Unrailed as well as Saber Interactive's arcade fighting game WWE 2K Battlegrounds are having Steam free weekend promotions right now.
Big Deals
Before we get to our usual big deals, you should know that EA is currently running a discount promotion for its EA Play (formerly Origin Access) subscription program. First-time subscribers can enter the membership for $0.99 for their first month until March, and we suggest getting the Origin version as it offers far more games than the EA Play offering on Steam.
And now, on to our list of highlights for this weekend:
DRM-free Goodness
A massive number of RPGs are on sale at GOG alongside a separate promotion of challenging games. Check out our DRM-free highlights list below:
Keep in mind that availability and pricing for some deals may vary depending on the region you're in.
---
And that is it for our pick of this weekend's PC game deals folks, and hopefully, some of you have enough self-restraint to not add even more games to your growing backlogs. Of course, there is an enormous amount of more deals ready and waiting all over the internet if you comb through it hard enough, so keep your eyes open for those, and have a fantastic weekend.