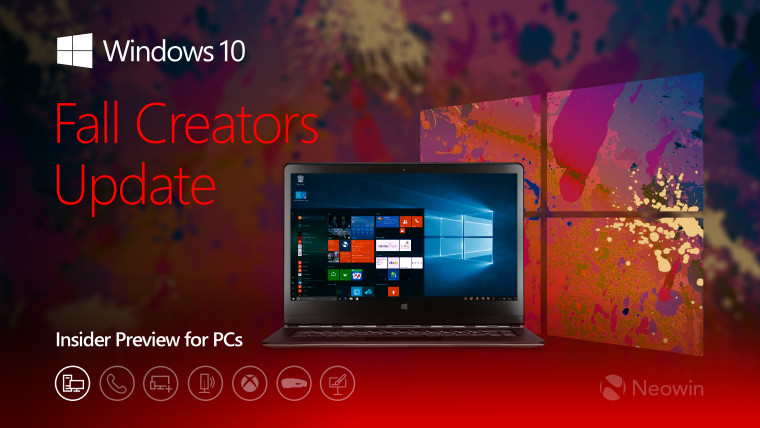 Today, Microsoft released Windows 10 for PCs build 16288.1 to the Slow ring, adding some fixes since the last one, which was 16278.
Insiders in the Slow ring typically get new builds once a month, but 16278 was made available only two weeks ago. Microsoft did promise that builds will be coming more frequently now that we're getting closer to the release of the Fall Creators Update, which is slated to be released on October 17.
Interestingly, build 16288 only arrived in the Fast ring just three days ago. Microsoft promised, however, that this is not the final build that will arrive for non-Insiders with the Fall Creators Update. There will presumably be more Fast ring builds between now and then.
Users won't find any new features in the build; instead, it focuses on a number of fixes as the company does gear up for the RTM. Hopefully, we'll see ISO images made available for the build, as Microsoft never offered them for the last Slow ring PC build, 16278.