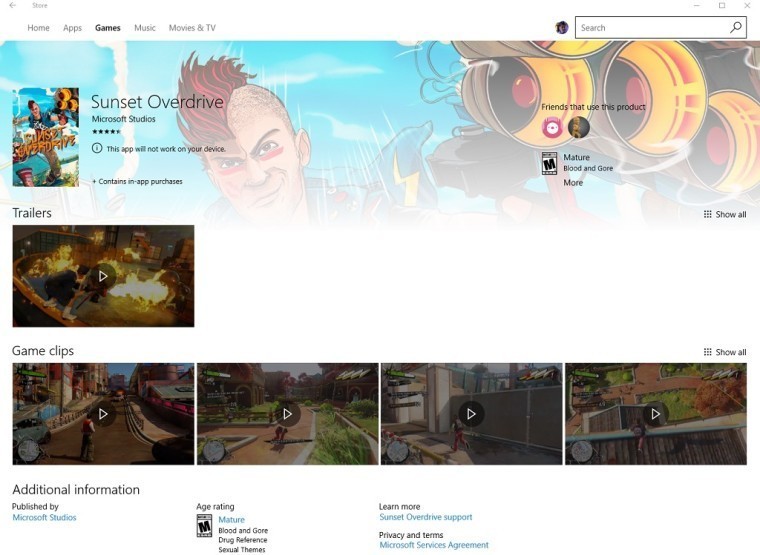 One of the big promises of Windows 10 was that Microsoft would finally have one platform capable of running on every device that it supports. But so far, that unification hasn't been complete, especially when it comes to the Xbox system. But now, the company has taken another step by unifying the Xbox and Windows 10 Store's.
One of the big features that we knew would be coming alongside the Windows 10 Anniversary Update, was the unification of the Xbox and Windows 10 stores. And now, with only hours to go before the E3 Xbox keynote, it looks like that process is finally underway in public fashion.
Going into the Windows 10 Store, you might be surprised to find that some, or even all of the Xbox games are showing up. This is especially apparent when a user visits the My Library page, where all apps get displayed.
Xbox games show up as regular apps, with a highlighted warning that the app does not work on your PC or Phone. Interestingly, each game does seem to have its own page, including the trailers and game clips that usually showed up on the Xbox Store.
We'll likely hear more about Microsoft's plans later on today at its Xbox conference, especially considering that this is just one of the many new major features that are coming to the console with the next big update.
You can watch the E3 livestream with us, as well as keep up with all the main announcements on the main page.