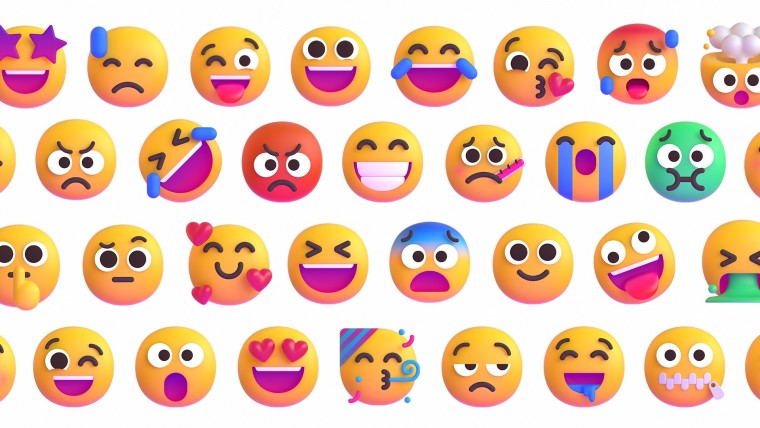 Back in October 2021, Microsoft revealed that it is, in fact, not bringing 3D emoji to Windows 11. It received a lot of backlash considering that official Microsoft accounts had been using the particular design of emoji to promote its latest OS to the public, under the implication that they would be available for Windows 11. The Redmond tech giant later stated that this was all a marketing blunder and that while Windows 11 is getting new emoji, they would be flat, not 3D. The OS received Fluent 2D emoji in November via an optional update.
Now, it appears that 3D emoji could be coming to Windows 11 after all. This particular information comes from Microsoft Design lead Nando Costa (via The Verge) who had the following to say in response to someone wishing that 3D emoji would come to Windows 11:
Thank you and agreed! We're working on that. 😅

— Nando Costa (@nandocosta_art) January 28, 2022
Costa also penned a blog post over on LinkedIn describing the company's thought process and methodology in creating new emoji, give it a read here if that tickles your fancy.
Before you start jumping in excitement, it is important to note that the report has not been confirmed outside of the particular tweet by Microsoft, and this could very well be another miscommunication. Furthermore, Costa has noted that the company is making an effort on this front, but there's obviously no guarantee that such an endeavor would be successful or see the light of day. As such, if you actively use emoji and would love to see 3D emoji in Windows 11, it would still be advisable to keep your expectations in check.