When Windows 10 launched in 2015, the original plan at Microsoft was to make this version of the OS the "last" version in the traditional sense. Yes, Windows 10 would continue to get major updates roughly every year, including new features, but the company decided at that time that launching a Windows update with a new number next to it would not be happening.
As it turns out, people like having numbers next to major new OS releases. Two years ago, on June 24, 2021, Microsoft broke away from that "last version of Windows" model, when it officially revealed Windows 11.
We are not going to go into all the new features that were added to Windows 11, nor its currently mixed reception among users. This quick look back is all about the rumors of new versions of Windows between the release of Windows 10 and the official reveal of Windows 11.
Even before the launch of Windows 10, rumors hit the internet that Microsoft was going to issue online feature updates for the OS at a faster rate compared to previous versions of the OS. They would be created under the internal code name Redstone, which was first leaked out in April 2015. These updates would be small in size and in feature updates and launched every few months after the release of Windows 10. Officially they would get names like the Anniversary Update or the Creators Update.
These small feature updates would be offered to members of the Windows Insider Program before they would become generally available. This pattern would continue for Windows 10 for the next several years, as Microsoft stuck with its idea of offering the OS as more of a service.
In October 2019, Microsoft announced Windows 10X, a new version of Windows designed to work specifically on dual-screen and foldable devices. Microsoft clearly thought that at the time, these kinds of PC products were the next big thing. Indeed, the company also revealed the Surface Neo dual-screen PC running on a version of Windows 10X. The plan was to launch both Windows 10X and Surface Neo by the end of 2020.
However, just a few months later Microsoft's plans changed, due in part to the Covid-19 pandemic. In May 2020, it was revealed that Windows 10X would launch on single-screen PCs first. Also, the Surface Neo release would be delayed "indefinitely". In addition, Windows and Devices chief Panos Panay stated that the company would be making major updates to Windows 10 between "this holiday and the next."
As it turned out, Microsoft's plans for Windows 10X fell apart in the next year. In May 2021, Microsoft officially announced that the development of Windows 10X had ended and that it would take some of its features and put them into future versions of the normal Windows.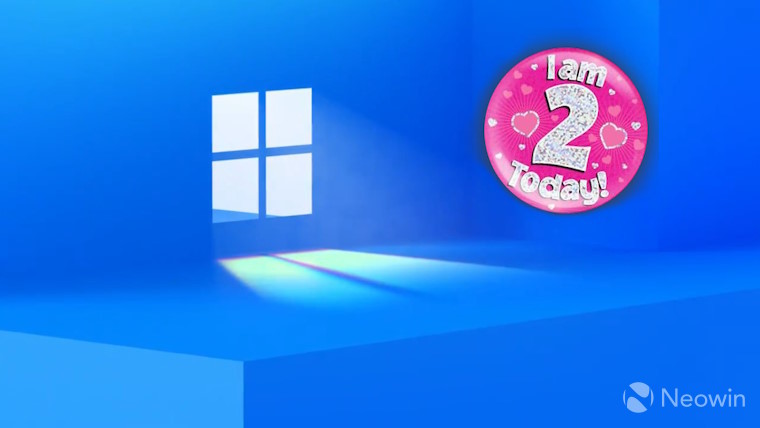 We didn't have to wait very long to learn more about Microsoft's future Windows plans. Just a few weeks later, on June 2, 2021, Microsoft revealed it would hold an online event on June 24 where it would reveal "what's next for Windows". People started speculating that this would be the reveal of Windows 11, thanks in part to a promo image that showed the Windows logo appear to create "11" from its light source.
Just a few days later, screenshots from an early Windows 11 build hit the internet, followed by an actual ISO leak of the OS itself. Microsoft even sent Google DMCA complaints to have them remove articles from its search results that show how to download the ISO leak.
In the end, Microsoft did officially reveal Windows 11 on June 24, with a revamped UI, support for running Android apps, and a free upgrade offer for Windows 10 users. The plan to make Windows 10 the "last version of Windows" was officially over.