Although Windows 11 works perfectly for most consumers, some power users want to improve the OS by removing unnecessary components, disabling services, uninstalling non-removable apps, and performing other kinds of debloating. Some resort to projects like tiny11, while others prefer doing it themselves. If you think you can squeeze extra performance out of your system with some tweaking, but the scope of work looks slightly intimidating, a new app called Wintoys may help you.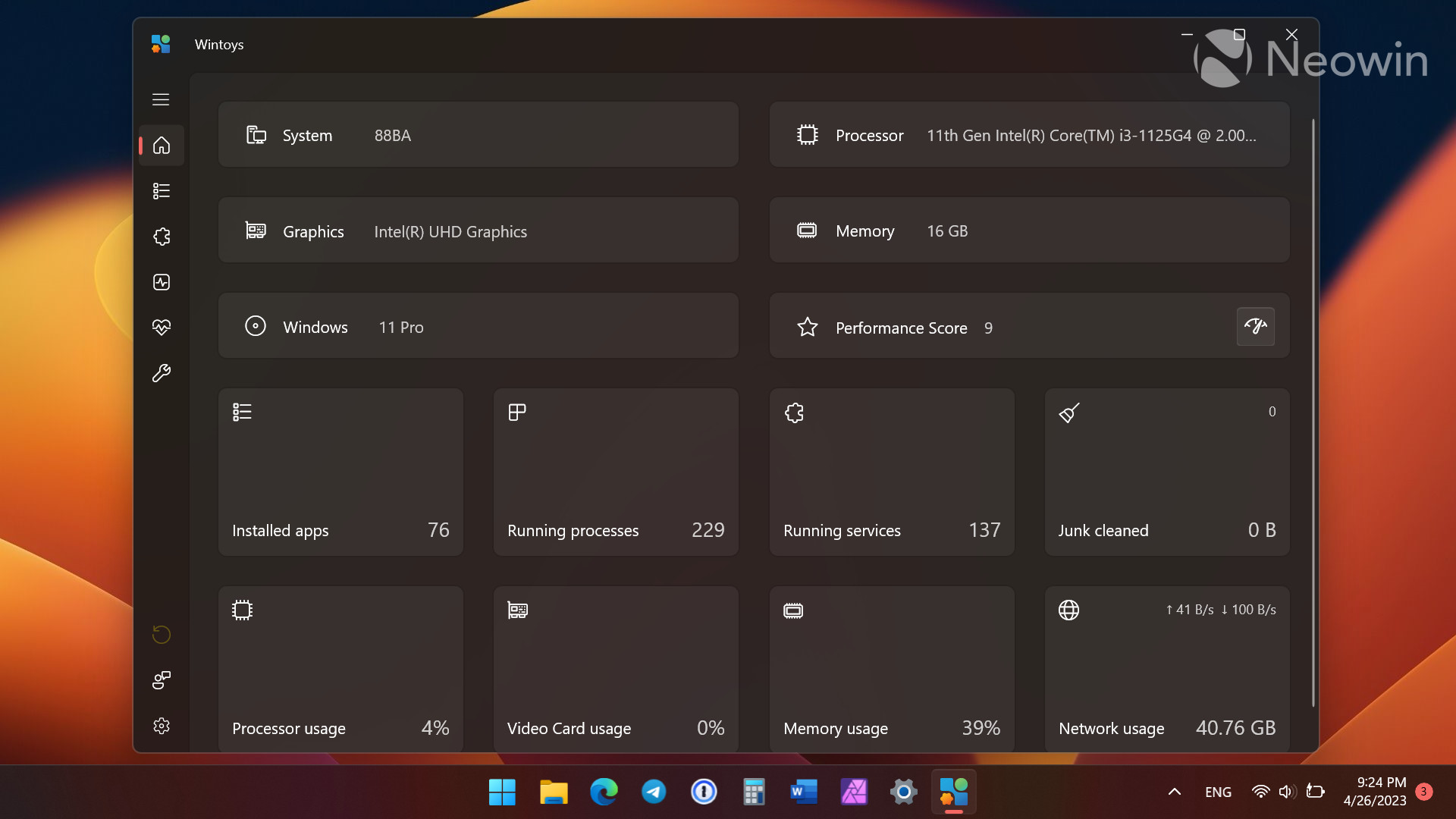 Wintoys is a new free program available in the Microsoft Store. It features a sleek, modern user interface that matches Windows 11's general aesthetics. But eye candy is just a nice bonus—the most important is what the app can do with your system, and it can do a lot.
The developer aimed to create an easy and safe app for tweaking, servicing, and debloating Windows 11. It provides access to Windows Services with clear explanations of what each service does and a one-click option to enable or disable them. Wintoys can also sort out third and first-party services, highlight the running ones, list arguably unnecessary parts, and more.
Another great feature is the ability to uninstall or reset apps, including those Microsoft does not allow removing without resorting to utilities like winget or more radical methods.
Finally, plenty of "health"-related features and tweaks can help you get extra performance and maintain your computer in good shape that fits your needs and preferences. The Wintoys app gathers settings and options scattered across the operating system in one place, sorts them, and provides a clear, easy-to-understand, and convenient control panel. Plus you get extra tweaks and tools not available in the Settings app or Control Panel, such as better controls over ads, privacy, and more.
It is worth noting that Wintoys is a third-party app for tinkering with Windows and its settings, so you must consider potential security and privacy risks before getting started. Also, creating a system restore point is the best way to prepare for the unexpected when using apps like this. If you want to give Wintoys a shot, get the app from the Microsoft Store (via WC).