After more than a year of trying to adapt to different remote learning methods, it's finally time for students to return back to their campuses. However, some students might still continue to learn remotely. Irrespective of where students are learning from, back to school shopping has become more technology-focused than ever.
With this piece, Neowin presents you with its official back to school shopping guide that will help students pick some really useful laptop devices for their upcoming semester. Whether you are learning remotely or not, there is definitely something in here for you.
MacBook Air (M1)
The MacBook Air with Apple's own M1 processor is hands down one of the best products by the company. It starts at $999 ($899 for students, parents, and teachers) but is far more powerful and capable than its predecessor. In addition to the M1, you can choose between the 8GB and 16GB RAM options. Storage starts with 256GB which can be expanded all the way up to 2TB.
The device weighs just 2.8 pounds and is already one of the lightest notebooks you can get. Apple says that you get an "all-day battery life" on the device, with practical usage lasting between 14 to 16 hours. This is excellent for something this size. Do note that the base version of the MacBook Air comes with an 8-Core CPU and 7-Core GPU while all the other models feature an 8-Core CPU and 8-Core GPU. With education pricing on the Apple Website, students can also get free AirPods.
Surface Laptop 4
The Surface Laptop 4 from Microsoft is an excellent choice for students who want a great combination of performance and power. The base variant features AMD Ryzen 5 4680U processor, but you can upgrade to the 11th gen Intel Core i5 or the Core i7 one. RAM options include 8GB, 16GB , or 32GB while SSD storage options include 256GB, 512GB or 1TB. All variants come with Xe integrated graphics which is okay for light tasks but not really great for graphic-intensive ones like video editing and AAA games.
The slim and sleek design ensures that students won't have a hard time carrying it around the campus. The computer also gives you an all-day battery life that will help you get your work done whether you are taking notes, sipping coffee in the canteen, or finishing up things for the next day in your dorm. The laptop starts at a price of $999 for the base variant (Ryzen 5, 8GB RAM, 256GB storage), and the maxed-out version will cost you $1,699 with Core i7, 32GB RAM, and 1TB storage.
Dell XPS 15
The XPS 15 features a stunning display in addition to the performance it offers. The base model starts at $1,299 and includes a Core i5-10300H, 8GB RAM, 256GB SSD, Intel UHD graphics, and an FHD+ display. This one is okay for casual browsing but if you need some computing power, you might need the i7 variant. When maxed out, you can get a Core i7-10975H, 64GB RAM, and a 2TB SSD. The XPS 15 comes with two more display options - a 3.5K (3456x2160) OLED display and a UHD+ (3840x2400) display.
The keyboard and touchpad on this computer are great for students who will be spending hours with this machine. The laptop has also got narrowed bezels that really amps up the design. For a limited time, you can get 12% off up to $200 off on Dell's website; the discount is applicable on select laptops, monitors, electronics, and more. Before making a purchase, feel free to check out our full review of the Dell XPS 15.
Lenovo ThinkPad P1 Gen3
The ThinkPad P1 is aimed at people who have to get some serious work done on their machines. There are some really powerful combinations of specs you can get on this computer. The device starts at around $1,600 for Intel Core i7-10750H, 8GB RAM, 256 GB SSD and an FHD (1920x1080) IPS display. Although the official price of the base variant on Lenovo's website is $2,939, the website automatically applies a discount of $1,381.33 which brings it down to $1,557.67.
On the processor front, you can get a Core i7-10750H, an i7-10850H/10875H with vPro, an i9-10885H with vPro all the way up to Xeon W-10855M with vPro. RAM can be expanded up to 64GB while you can get up to 2TB SSD storage. There are also a couple of display options available - a UHD (3840x2160) LCD IPS or OLED display. Both the displays support Dolby Vision HDR and look brilliant.
HP Spectre x360
The 13.3-inch Spectre x360 features a stylish aluminum chassis with a new 16:9 borderless display that makes it one of the most compact laptops on our list. The device sports the latest Intel Evo and Tiger Lake processors. Starting at $1,009.99, the base variant will give you a Core i5, 8GB RAM, and 256GB SSD.
However, the laptop really shines when upgraded to a better Core i7, 16/32GB RAM, and up to 2TB of storage. There's also a good 4K UHD OLED display option available, although the IPS one is also great, with vivid colors, good contrast, and wide viewing angles. The keyboard offers a pleasant snappy typing experience while the touchpad glides and taps smoothly. Check out our full review of the HP Spectre x360 to know every detail about the laptop.
HP is currently offering 5% off on selected products as part of its back to school sale as well.
Razer Blade 15
If you are looking for some fun, then the Razer Blade 15 is for you. The laptop features an all-aluminum build that is super impressive to feel and use. Hiding inside the aluminum build are the RTX Super graphics and the best Intel Comet Lake-H processors. The base configuration will cost you $1,599 for an Intel Core i7, Nvidia GeForce GTX 1660 Ti, and a 256GB SSD.
You can upgrade the configurations to their max with up to an RTX 2080 Super, a 1TB SSD, and a 4K OLED touch display which will cost you a whopping $3,299. The machine features an excellent keyboard and trackpad. Although built for gaming, the Blade 15 is still an excellent laptop for college-oriented tasks and leaves room for some fun on the side as well.
HP Chromebook 11-inch Laptop
For students looking for a laptop on a budget, HP's Chromebook might just be the solution. The laptop features an octa-core MediaTek processor with 4GB RAM and 32GB storage and retails at just $169.99.
The laptop breezes through tasks like browsing, watching media, and editing documents. Since the laptop runs on an ARM processor and Chrome OS, you can even install Android apps on it. The machine is great for students who are looking for an entry-level device as part of their remote learning routine.
Apple iPad Air (2020)
Apple updated the iPad Air in 2020 and made it look a lot like the iPad Pro. The device has an 11-inch screen and features thin and uniform bezels on all sides. The iPad Air 4th generation is the successor to the iPad Air 3, which was the last iPad Air to feature a home button. There's no FaceID either, but Apple has managed to place the TouchID sensor on the power button.
This iPad also dumps the lightning port in favor of a more versatile USB Type-C port. The display on this one is sharp and produces a brightness of 440 nits at its peak. There's also full lamination and anti-reflective coating which gives you a pleasant anti-glare viewing experience. The device is powered by Apple's A14 Bionic processor which outperforms every Snapdragon counterpart that was launched in the same year.
With support for both Apple Pencil and Magic Keyboard, the iPad Air 4th generation definitely has the power to replace your traditional notebook for taking notes at the campus, casual media consumption, and other stuff. Just like the MacBook Air, Apple is also giving free AirPods on purchase of this device with education pricing starting at $549.
Also, for a limited time, you can buy an iPad Air with WiFi + Cellular from Apple and get up to $200 back when you activate it with T-Mobile/Sprint or Verizon.
Amazon Fire HD 8 Tablet
The Fire HD 8 is the latest one of Amazon's low-cost tablet series. The tablet is great for basic streaming, light games, Zoom calls, and casual browsing. It features an 8-inch display with an "all-day battery life" which, Amazon says, should last for about 12 hours of reading, browsing the web, watching videos, and listening to music. It also has support for microSD cards using which you can expand the storage to up to 1TB.
The base model comes with 2GB of RAM and 32GB storage and is currently available at $59.99. You can also add $15 more so you won't see any ads on the lock screen. The 64GB version retails at $89.99 with lock screen ads and $104.99 without them.
Amazon Kindle Paperwhite
The Paperwhite is one of the best-selling Kindle products Amazon has ever created. The latest model of the Kindle Paperwhite features a great 300 PPI glare-free display that reads like real paper. It's also now waterproof. Once charged fully, the battery should last for weeks. This is a great e-reader for students to read books on the go, without having to carry the additional weight of physical books.
The base variant comes with 8GB of storage and retails for $79.99 with ads on the lock screen and $99.99 without them. There's also a 32GB option that retails for $99.99 with ads and $119.99 without ads on the lock screen. You can either get the device with just Wi-Fi or Wi-Fi + Cellular Connectivity at no extra cost.
Lenovo Smart Clock Essential
Lenovo's Smart Clock Essential is a simple yet smart alarm clock that wakes you up in the morning and also provides a great sound quality at a not-so-expensive price. The smart clock features an LED screen that shows you the time and weather at a glance. On the back, there's a nightlight and the top has a few buttons that will let you set an alarm and adjust the volume.
With support for Google Assistant, you can do plenty of stuff like control your smart home, check the weather, ask trivia questions, and a lot more. You can also use it as a smart speaker and ask it to play music including Spotify, Pandora, and YouTube Music.
The Smart Clock Essential costs just $49.99 and is a solid bedside smart speaker for your dorm needs.
Sony WH-1000XM4
Despite the tricky name, the WH-1000XM4 is perhaps the best noise-canceling Bluetooth headphones you can buy right now. The headphones feature huge earpads that fit super comfortably around your ears. The headphones feature 40mm drivers and have a frequency response from 4Hz to 40,000Hz. Sony claims that the headphones will last for 30 hours when charged fully.
These headphones have touch sensors on both sides that allow you to control volume and trigger the Google Assistant or Amazon Alexa. They also feature something called a multi-point connection that essentially allows you to pair with two Bluetooth devices at the same time. The Sony Headphones Connect app lets you further customize the sound output with noise cancellation, equalizer settings, and more. The headphones are priced at $349.99.
Dell UltraSharp Webcam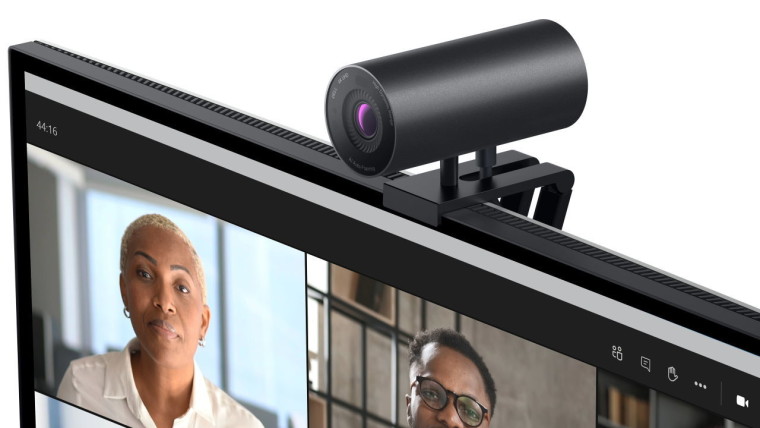 In an era of conference calls and learning from home, it is super essential to look sharp on the screen. Many laptops don't really have a good enough inbuilt webcam. That is why using a dedicated webcam like Dell's UltraSharp will definitely make a difference. The webcam features a premium build and a gunmetal black finish. It comes with USB Type-C to USB Type-A 3.0 for connecting to your system.
It features a Sony STARVIS CMOS sensor that is also found in Sony DSLR cameras. The back-illuminated technology captures more light that results in great low light performance. The webcam supports 4K UHD at 24 and 30 fps, Full HD at 24, 30, and 60 fps, and HD at 24, 30, and 50 fps.
You can also customize the field of view on this one, with support for 65-degree, 78-degree, and 90-degree options. This can be done via the Dell Peripheral Manager app, although there's no support for DPM on macOS. It also has an HDR and Auto White Balance mode that helps it manage exposure. The webcam is officially certified for Microsoft Teams as well as Zoom and also supports Dell's ExpressSign-in and Windows Hello. The webcam is priced at $199.99.
Google Wi-Fi
In addition to all these devices, it is equally important for students to invest in a good router since most of us use Wi-Fi for connectivity. The Google Wi-Fi router is easily one of the most convenient router mesh systems that you can get. The device features a small size, great design, and is very easy to set up. An individual unit will cost you $99.99 while you can get a pack of three for $149.99.
With Google Wi-Fi, you can not only boost a sluggish network but also create a mesh network in your entire house or dorm. This will ensure that you get great connectivity irrespective of which corner you are in.
Shameless Plug
For those that are still having to attend remote classes, Microsoft's Modern work accessories may fit the bill, you can check out our full review of these items here.
Do you have any product recommendations that would be great for the upcoming school season? Let us know in the comments below.
As an Amazon Associate, Neowin may earn commission from qualifying purchases.