7 Days is a weekly roundup of the Editors' picks of what's been happening in the world of technology - written with a dash of humor, a hint of exasperation, and an endless supply of (Irish) coffee.
Even with the excitement of last week's IFA 2016 industry expo behind us, we were expecting this week to be a busy one - and it certainly didn't disappoint. There's been no end of big announcements, juicy rumors, and one or two surprises to keep us on our toes. As ever, 7 Days is here to make sure you're up to speed with what's been happening - so let's crack on.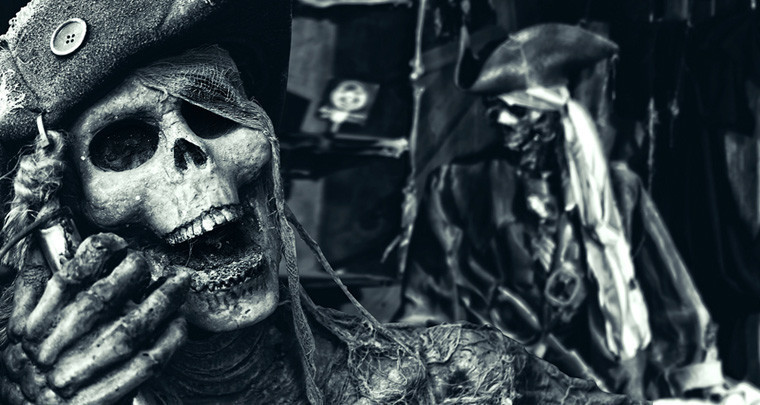 Our journey begins this week in the US, where entertainment giant Warner Bros - in an effort to curb piracy of its content - issued a set of takedown requests to Google... against itself.
Over in the European Union, where authorities previously announced that cross-border mobile roaming charges would soon be a thing of the past, it turns out that the devil is in the detail. Various caveats and conditions have emerged, which mean that some users will still have to pay for using their phones abroad.
After the European Commission blocked its planned acquisition of O2 in the UK, the CEO of Three claimed this week that British consumers had been "robbed of the best mobile infrastructure in Europe".
Japanese telecoms conglomerate SoftBank completed its $32.6 billion acquisition of ARM, the British company that designs the processor technology used in phones, tablets, embedded scenarios, wearables, networking equipment, and many more devices all over the world.
On Friday, General Motors, the world's third-largest automaker, announced the global recall of 4.3 million cars, SUVs and trucks, due to a "software defect" related to the system that controls deployment of the airbags and seatbelt pretensioners - a flaw that's already been linked to one death and three injuries.
Facebook has come under fire for censorship - including the removal of posts by journalists, and even the Prime Minister of Norway - after deleting content that featured an iconic, Pulitzer Prize-winning photograph taken during the Vietnam war. The world-famous image, showing a group of children fleeing a napalm strike, includes a naked minor, which Facebook says is enough to justify its removal.
Nvidia's latest series of Pascal-based graphics cards - including its GTX 1070 and 1080 - are reportedly selling very well indeed. It looks like the company is preparing to offer another option too; the GTX 1050, offering strong performance at a more affordable price.
The end may be nigh for the OpenOffice productivity suite. After 14 years of availability, it's now at risk of being discontinued due to a lack of volunteer developers.
Amazon unveiled its all-new Fire HD 8 tablet on Thursday - and it'll be the first to include support for the company's Alexa digital assistant.
Perhaps the most exciting device unveiled at IFA 2016 last week was - no, not the Windows 10 fridge - the Lenovo Yoga Book, an ultra-portable notebook that wants to be a 'real' notebook. While Lenovo announced that it will be offered with Android 6.0 Marshmallow or Windows 10, it said this week that it's working on a Chrome OS version too.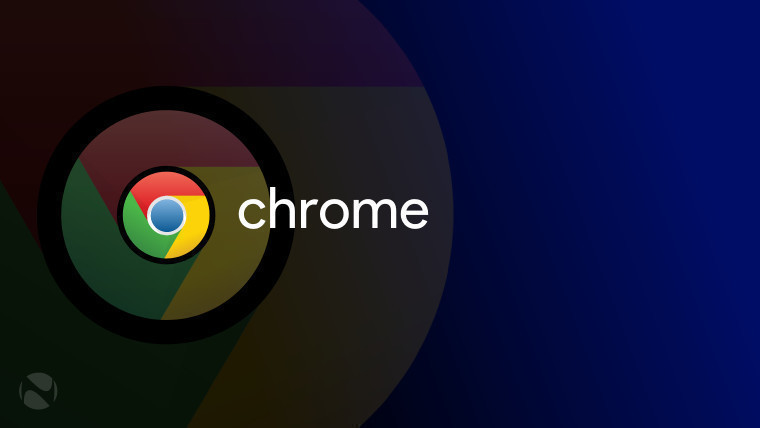 Google said on Tuesday that its Chrome browser offers far better battery life on mobile devices compared with a year ago, as well as being much faster too.
The company is continuing to make improvements to protect users' security in Chrome as well; from January 2017, the browser will warn users when they're trying to send sensitive data using non-secure HTTP connections.
Google is also boosting security for future devices that run Chrome OS, with integrated support for fingerprint ID and other biometric authentication methods.
But security on Android devices continues to be a concern; indeed, a fresh threat to devices running version 6.0 Marshmallow was uncovered this week, in the form of a Trojan that attempts to intercept users' online banking details.
Meanwhile, Google announced an expansion of its Android Pay platform with new support for Chase, Santander and TSB. More rewards programs from a range of companies are now supported too.
OnePlus is merging its Android-based OxygenOS and China-only HydrogenOS into a single offering, in an effort to streamline development and expedite delivery of future updates.
The company rolled out OxygenOS 3.1.0 to the OnePlus 2 this week - but not everyone was happy about it.
It seems that a successor Google's hugely popular Nexus 7 is on the way this year. The two previous versions were built by ASUS, but the new model is believed to have been created by Huawei.
Huawei's Nexus 6P smartphone has finally got its first official taste of Android 7.0 Nougat since the production release of the OS began three weeks ago. Nexus 6P owners were left with a lengthy wait before the Nougat factory images were made available this week.
Google's new Nexus Pixel and Pixel XL smartphones are expected to be unveiled alongside other new hardware on October 4, and it seems they may have identical - and highly capable - cameras.
It's also believed that the two handsets will ship with a new Android update, referred to as version 7.1 Nougat.
On Wednesday, LG announced the V20, the very first device in the world to launch with Android 7.0 Nougat onboard. Along with a range of high-end specs, the V20 includes the distinctive secondary display - positioned above the main screen on the front of the device - that debuted on its V10 predecessor.
And in another first this week, the world's first handset with Qualcomm's latest Snapdragon 821 chip went on sale. The ASUS ZenFone 3 Deluxe features some pretty tasty specs, including 6GB RAM, USB-C, a 23MP rear camera, NFC, fingerprint sensor, and a very generous 256GB of storage.
Samsung's woes deepened this week as the saga of its fiery new flagship continued to unfold. Numerous incidents of the Galaxy Note7 catching fire - including some in which its battery exploded - prompted the company to recall the device last week.
But Samsung failed to initiate an 'official' recall process with the Consumer Product Safety Commission (CPSC), an independent US government agency, which would have led to an immediate ban on sales - and independent group Consumer Reports criticized the company for not doing so. That inaction also led to complications over how the aviation industry responded to the reports; after some international airlines instructed passengers to keep the handset switched off while onboard, the US FAA eventually issued the same guidance.
On Friday, Samsung announced that it was finally working with the CPSC to implement an official recall. In an extraordinary move, the CPSC issued an immediate advisory to all Galaxy Note7 owners, telling them to immediately "power down and stop charging or using" the device due to the safety risk, given that some of the handsets had caught fire "during normal use".
The situation is something of a disaster for Samsung, and is expected to cost the company hundreds of millions of dollars. The cost to its reputation, of course, could well be greater.
But while Samsung was continuing to deal with its high-end headache, Apple was launching its own new flagship phones. On Wednesday, it unveiled the iPhone 7 and 7 Plus, with all-new cameras, a big performance boost, and double the storage of their predecessors.
It introduced two new color options, including one called 'Jet Black' - but it soon emerged that the glossy bodywork of that option is more susceptible to scratches and scuffs, leading the company to advise buyers to use a protective case.
The new iPhones are also the first to offer IP67 dust- and water-resistance - but Apple's warranty doesn't actually cover 'liquid damage' to the devices.
Apple announced that buyers in China and the UK will now be able to join its iPhone Upgrade Program too. But while US prices are roughly in line with last year's iPhone 6s and 6s Plus, Brits were a bit shocked to discover that Apple had quietly raised its UK prices by 10% for the new iPhones.
Pre-orders are now available for the iPhone 7 and 7 Plus ahead of their release next week.
As anticipated, Apple removed the 3.5mm headphone jack from its latest iPhones. Its explanation for doing so was smothered in the kind of arrogance that many have come to expect from the company. Apple's Phil Schiller said on stage: "It comes down to one word: courage. The courage to move on and do something better for all of us."
*vomits*
Apple will be including a set of wired earphones that connect to the new iPhones' Lightning port, along with a 3.5mm adaptor for those who supposedly lack the 'courage' to swallow its crap ditch their older headphones. But Apple would prefer that you buy its new $159 wireless AirPods, which offer five hours of battery life, and come with a portable charging case.
If you'd prefer to use wired headphones, you won't be able to charge the new iPhones at the same time - unless you buy extra hardware to let you do so.
But there was a rather lovely surprise in store at the iPhone announcement, as Nintendo announced that it will launch a new Super Mario game on iOS later this year.
...and don't worry - it's not just for iPhones. Super Mario Run is also coming to Android devices.
Apple announced that it will release iOS 10 for older devices on September 13 - you can find out which devices will be eligible to upgrade here.
And macOS 10.12 Sierra will be released on September 20 - the full list of supported Macs is available here.
The new iPhones weren't the only devices that Apple unveiled this week - it also announced the Watch Series 2. With integrated GPS, a brighter display, and a new dual-core processor, the second-generation model is also water-resistant. There's even a new Pokémon GO app for the device.
Like its predecessor, the Watch Series 2 is offered with a dizzying array of configurations, but the $10,000 gold options are no longer available, replaced by a cheaper ceramic model. There's also a new Watch Nike Plus model.
Be sure to check out our Apple Watch Series 2 pre-order guide if you're thinking of buying one.
Apple also quietly adjusted its iPad range, increasing the amount of storage available for each model.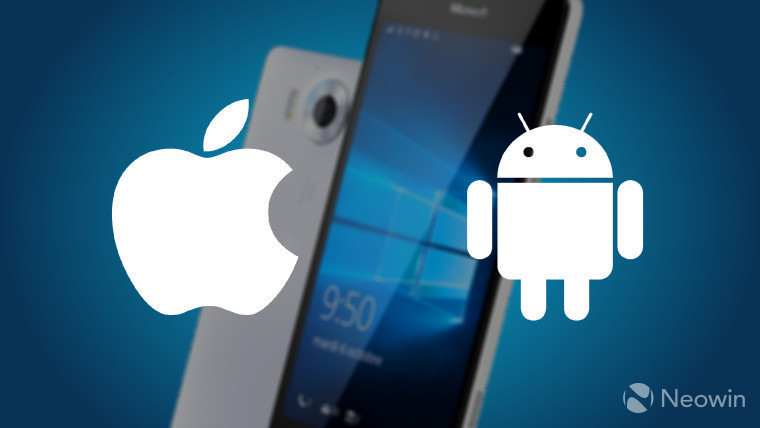 Independent analysis firm Kantar Worldpanel published its latest smartphone sales data for several key markets around the world. iOS sales market share rose in several countries, and Android saw some even greater gains - rising to a staggering 90% in one major European market. Predictably, though, Windows phone share continued to fall.
Rumors of a new high-end Windows 10 Mobile handset from Alcatel have been swirling for months now. Photos emerged this week of the device, which is believed to be based on the company's Idol 4S Android flagship.
Last week, ambitious US company WhartonBrooks announced that it would hold an event at a Microsoft Store to discuss its new flagship-class Windows 10 Mobile handset, which it claims "will radically change the mobile computing industry". That event was supposed to take place this weekend - but the company suddenly postponed it on Thursday.
HP opened pre-orders for its new Windows 10 Mobile flagship, the Elite x3, on Monday - but just two days later, it was already out of stock.
Curiously, the Microsoft Store - which previously promised Elite x3 deliveries from September 12 - pushed back its shipments by two weeks, and the device is now shown as out of stock there too.
Owners of Microsoft's Lumia 950 on AT&T can finally get a firmware update that enables the 'double-tap to wake' function on the handset's display.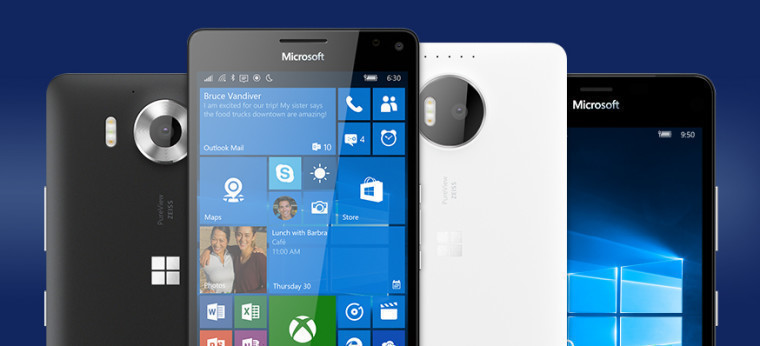 Over in Europe, Microsoft cut €100 EUR off the cost of its Lumia 950 and 950 XL, reducing their prices to €299 and €399, respectively.
Buyers in the UK and in the US can now get a free Display Dock with the Lumia 950 and 950 XL. The two handsets have recently received chunky price cuts in both markets.
Buyers of Microsoft's Surface Book in the UK can now get a free Office 365 subscription, and free earphones worth £159.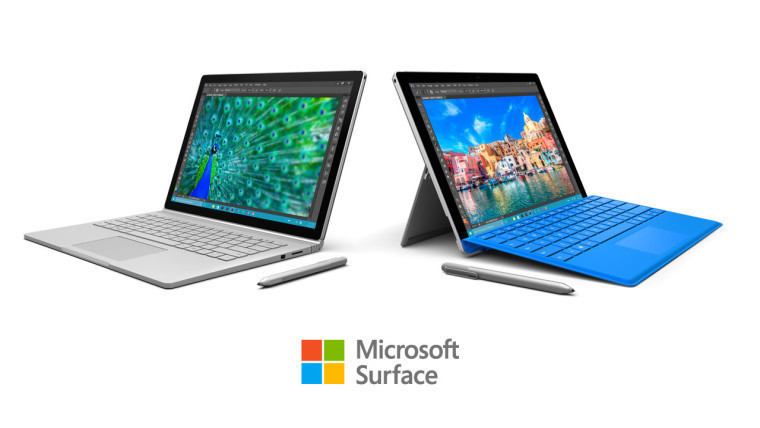 In the US, those thinking of buying a Surface Book or Surface Pro 4 can save 15% on their purchase, by opting for a "good as new" refurbished model.
You might want to save your money for now though - Microsoft is reportedly preparing to host a launch event next month at which it will unveil refreshed versions of the Surface Pro 4 and Surface Book with faster processors.
More excitingly, it's also expected to unveil its rumored Surface all-in-one PC, codename 'Cardinal', at that event. But it seems that its long-awaited Surface phone may not arrive until the second half of next year, sometime after the release of its Windows 10 Redstone 2 update.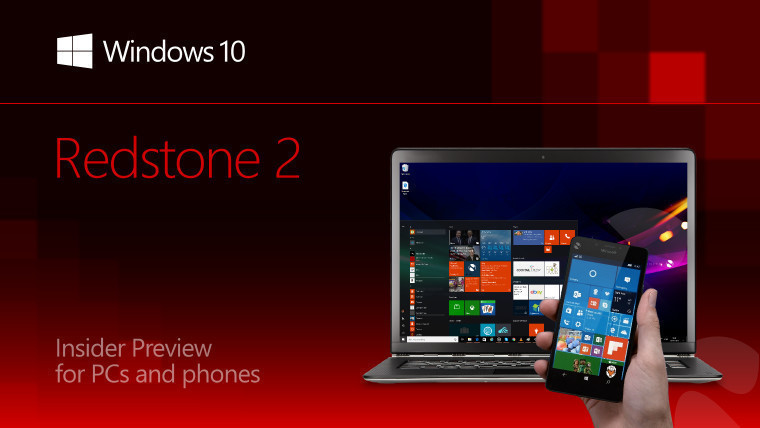 Microsoft didn't release any Windows 10 Insider Preview builds from the Redstone 2 branch this week, as it's been upgrading some of its back-end systems - but it looks like new builds should resume next week.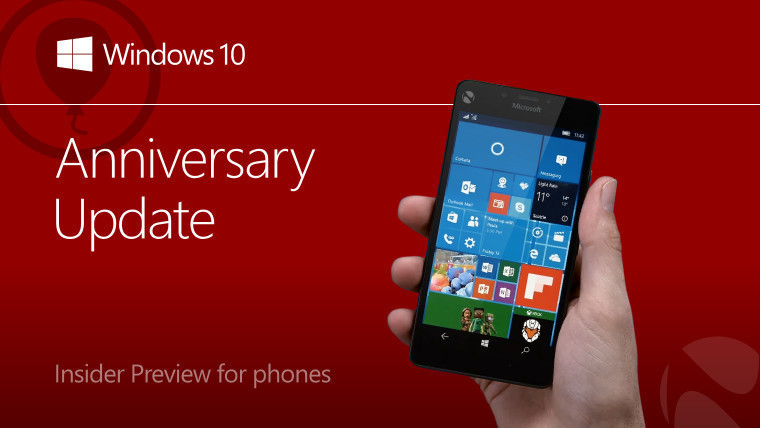 Curiously, though, it appeared to re-release Windows 10 Mobile Anniversary Update build 14393.103 on Wednesday - but once installed, that release actually bumped the build number up to 14393.105.
Also on Wednesday, Microsoft released its latest Office 2016 for Mac preview build to the Office Insider Slow ring...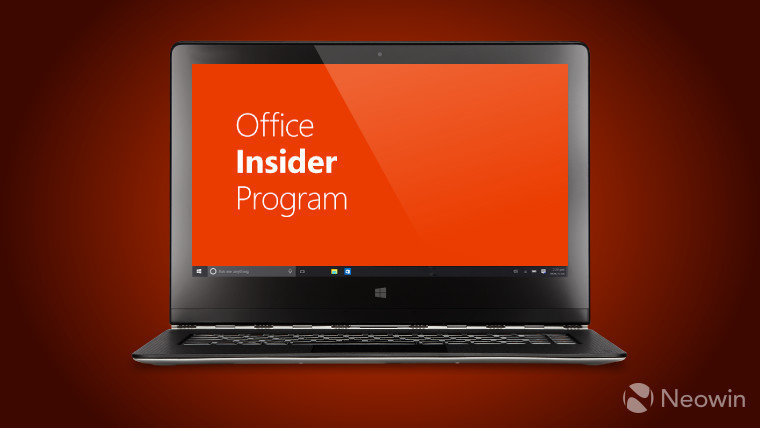 ...followed by a new preview for Windows - the first Office Insider build to be released to the Fast ring.
A new Office for Android Insider build arrived a day later, including a new look in PowerPoint.
Microsoft also delivered an update to OneNote for Android, including a range of new features.
Microsoft's experimental Garage unit rolled out an update for its Arrow Launcher on Android, adding instant messenger support, Bing search features, and more.
Microsoft's DreamSpark initiative provides students with access to free Microsoft tools and software - but it will soon be rebranded as 'Microsoft Imagine'.
Microsoft is believed to be working on new additions to its Skype platform to directly compete with Slack. The company reportedly considered an $8 billion bid for Slack last year.
If you read my editorial about using Microsoft HoloLens earlier this year, it may well have piqued your interest about the holographic headset. If you're in North America, you'll now have the opportunity to try it out for yourself, as Microsoft announced a series of HoloLens demos at its stores across the US and Canada over the next few weeks.
Microsoft said on Friday that it's begun experimental development on WebVR technology in its Edge browser - a first step towards allowing developers to bring more immersive experiences to the web.
While the Oculus Rift virtual reality headset has shipped with one of Microsoft's Xbox One controllers since launch, the company is preparing to launch its own controller soon - but it won't be cheap.
The enormously fun racing car-soccer fusion game, Rocket League, is now available on OS X and Linux.
Last weekend, Razer announced a new range of gaming keyboards, the world's first to include Mecha-Membrane technology that combines the best features of mechanical and rubber dome keyboards, promising increased comfort and accuracy.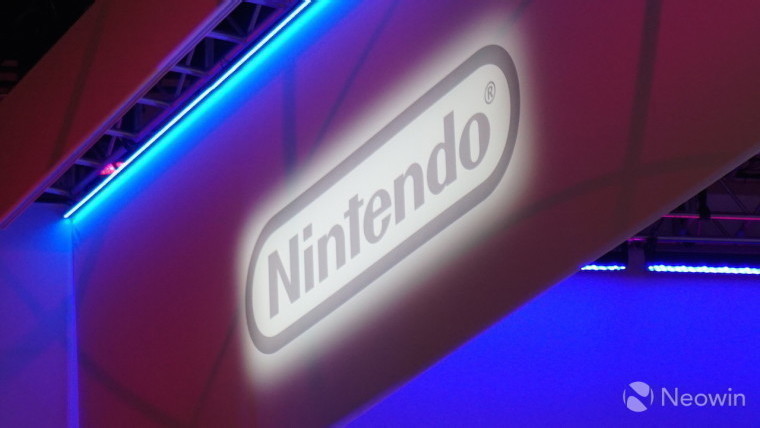 Following a similar report earlier this year, it's looking increasingly likely that games on Nintendo's upcoming NX console will come in cartridge form.
Sony's CEO said this week that the company is "aggressively getting into" mobile gaming, in a shift from focusing exclusively on console-based gaming.
But this week, Sony's spotlight was shining firmly on its console business, as it unveiled the new, slimmer PlayStation 4, along with a refreshed DualShock 4 controller design.
But more excitingly, it also announced the new PlayStation 4 Pro, an upgraded version of the console featuring support for 4K video and gaming, as well as HDR (which will also be made available to existing PS4s via a software update).
However, only a handful of games will initially support 4K resolution when the Pro is released in November - and bizarrely, the console doesn't support 4K Blu-ray discs.
Microsoft released a new Xbox One Preview on Tuesday, bringing a range of new features that it first announced at E3 back in June.
Also on Tuesday, Microsoft added three more Xbox 360 games to the list of those playable on the Xbox One, followed by a further five additions on Thursday.
And on Wednesday, Forza Motorsport 6: Apex finally emerged from beta. As well as reaching its release milestone, the game is still free on the Windows Store, and now includes support for steering wheels too.
MMORPG Star Trek Online is now available on both the Xbox One and PS4. The game originally launched on PCs six years ago, before going free-to-play in 2012. It's received a significant graphics overhaul, along with a redesigned control system, for its console launch.
This week, Star Trek celebrated its 50th anniversary, and it will continue to boldly go where no-one has gone before with a new TV series starting in January.
For years, Starfleet's LCARS computer - which featured in many of the TV series and movies - was voiced by the late Majel Barrett, wife of Star Trek creator Gene Roddenberry. But while Barrett died in 2008, the sound of her voice may live on in the new show, as well as being made available to fans "for things such as Siri", as efforts are underway to create a fully digitized version of her voice.
Fans would no doubt delight in being able to talk to Siri, Cortana or Google Now, and hearing the voice of the starship Enterprise responding to them.
And if that's not enough, an officially licensed Starfleet combadge - with a Bluetooth connection, and integrated microphone and speakers - is now available to pre-order for $79.99. It will allow users to tap on it, just like on the show, to be able to interact with the digital assistants on their devices.
Make it so!
But our trek through the week's tech news ends with more news from Turing Robotics Industries. Last week, Turing announced details of a phone with truly absurd specs - including dual Snapdragon 830 processors, 12GB RAM, 60MP camera and power from a hydrogen fuelcell - coming in 2017.
This is a company that promised an "ultra-secure" and "unhackable" Android phone with a two-year-old Snapdragon 801 chip, delaying it at least four times. When it finally shipped, it did so with a different OS, and the company said that it shouldn't be considered a secure phone; "it's more a fashion phone".
This week, it made fresh promises about another handset - with three Snapdragon 830s, 18GB RAM, 1.2TB of storage, and something called 'A.L.A.N.' - which it says will launch in 2018.
---
Bonus content
Before we wrap things up for another week, let me first highlight a few extra bits around the site that I hope you'll enjoy reading.
Shreyas Gandhe published his review of the Xiaomi Redmi 3S Prime, an affordable handset that promises a lot, and delivers plenty too. It's not quite perfect though...
Chris Schroeder wrote about his experience of playing Gears of War 4 and its new Horde 3.0 game type, which requires a team of five people. He didn't have high hopes going in, but after he'd given it a go, he was completely won over by it.
While a refreshed version of the Surface Book is expected to be announced next month, the new Surface Book 2 isn't likely to arrive until Spring 2017. This week, we asked our readers what's on their wishlist for the next-gen device - check out their suggestions, and have your say!
And finally, we also asked our readers if they were planning to buy an iPhone 7 or iPhone 7 Plus, following Apple's unveiling of the two handsets earlier this week. See how the poll is going, cast your vote, and share your thoughts on the new devices.
---
Stay tuned to Neowin in the days ahead for what's sure to be another exciting week, filled with official news, exciting updates and plenty of insights from around the world of technology.
For now, though, there's plenty more to read across the site - including loads of interesting discussions over on our forums.
From all of us
on the Neowin team,
live long and prosper ;)