7 Days is a weekly round-up of the Editors' picks of what's been happening in the world of technology - written with a dash of humor, a hint of exasperation, and an endless supply of (Irish) coffee. 

From new devices to the latest revelations about the next major version of Windows, it's been another big week in the tech world. As ever, we've been all over the latest announcements, rumors and developments, armed with mugs of coffee, our trusty keyboards and generous helpings of cake.

The iWatch probably won't look anything like this. Image via Mashable
The week kicked off with the news that Apple has reportedly been considering an eye-watering $400 price tag for its upcoming iWatch. The source of that report, its timing, and the information itself all bore the hallmarks of a 'controlled leak' from Apple – hinting at a curiously high price just days ahead of the official announcement is a textbook method of managing expectations.
Shortly before the launch of the original iPad, for example, pundits and 'well-placed sources' insisted that Apple was planning to charge $1000 for the device, which was later unveiled with a price tag of just $499, to the utter amazement of many. Apple subsequently enjoyed plenty of press coverage about how affordable and cheap the device was compared with what had been 'expected'.
In this context, and added to revelations this week about the extent to which Apple will go to manipulate the media into providing positive coverage, it doesn't seem so farfetched that the company might be planting this kind of information in order to manage how its new wearable is perceived when it launches.
Moving from one unannounced product to another, Microsoft China this week posted a teaser on Weibo asking: "Microsoft's latest OS Windows 9 is coming soon, do you think the start menu at the left bottom will make a come back?" along with a rather odd-looking logo that didn't match up with the company's established branding guidelines.
As it turned out, MS China had simply used a fan-made wallpaper for the post, so the logo itself should be disregarded completely. But this misguided post also marked the first time that an official Microsoft outlet had used the 'Windows 9' name publicly.
Nonetheless, speculation continues that the company may simply call the next version of its OS 'Windows', with no modifier after the name at all. Recent evidence has also pointed to the company dropping the 'Windows Phone' moniker, replacing it with 'Windows for your phone'. That 'One Windows' vision looks like it may finally be coming together.
Whatever Microsoft decides to call it, we'll be getting our first official look at the new Windows, currently known by its development codename, Threshold, in just a few weeks' time. You may well have seen bits and pieces of info and hearsay about Threshold via other news outlets in recent weeks but, frankly, no-one has uncovered as much rock-solid information about the new Windows, with as much regularity, as we have here on Neowin.
In the last week alone, we've brought you news of these Threshold developments:
If you want to stay informed about what else Microsoft has in store for the new Windows OS, make sure you stick with us here on Neowin.
There was good news for OneDrive users this week, as it emerged that Microsoft is finally dropping the restrictive 2GB limit on file uploads to its cloud storage service. The change won't be available for everyone at once though – the company says that it has "started the process with a small number of customers and will continue to roll it out to our full customer base."
Windows Phone users also got a nice surprise on Tuesday, as Opera announced that it is bringing its Mini browser to the OS. It is inviting users to sign up for a beta now, which will be made available soon, and promises that their feedback will be used to create "the best browsing experience" on Windows Phone.
If you've been shopping for a Windows Phone lately, you may well have spotted some bargains this week. Frys, for example, ran a promotion (which has now ended , sadly – so put your wallet away), offering the 4G Lumia 635 for just $80 off-contract.
In the UK, the 3G Lumia 630 has now dropped to its lowest price ever too, and can be picked up for just £89.95 on pay-as-you-go. It's the first time since its launch that the 630 has fallen to the price that Microsoft originally announced back in May – I asked Microsoft about this a couple of days ago, and was told that the company merely sets a 'guide' price, but carriers and retailers are free to charge whatever they want for the handset.
That explains that then – but it's no consolation for those who have already paid more for the Lumia 630 than Microsoft's original press release indicated.

Original handset images via Microsoft
For those with a bit more to spend on a new device, Microsoft unveiled three new Windows Phones this week. The Lumia 730 Dual SIM and Lumia 735 4G are two variants of the same device, which has been widely dubbed the 'selfie phone', due to its impressive 5MP front-facing camera. 
Our favorite, however, was the stunning new Lumia 830, which Microsoft is calling the "first affordable flagship" device, featuring a 10MP PureView camera and a 5-inch HD display in an 8.5mm-thick metallic and polycarbonate body that weighs just 150g. We had some hands-on time with both handsets, so be sure to check out our first impressions. 
The new devices will ship with the latest firmware and the most up-to-date version of the OS, Windows Phone 8.1 Update, in a single package known as 'Lumia Denim', which will be rolling out to other Lumia handsets over the next few months. 
At the launch of its new handsets – and the various new accessories that it also announced – Microsoft enjoyed having a few digs at its rivals, saying: "We're going to expose Apple and Samsung" for "the premium that they're charging for their devices". Later, Microsoft also said that it is "bringing flagship experiences to more affordable devices", adding that "Apple can't say that [and] Samsung can't say that".
I asked Microsoft execs what they thought of Samsung's most surprising announcement at IFA this week, the Galaxy Note Edge, but besides a wry smile, they wouldn't be drawn into commenting on the unusual new device. The Edge is, for all intents and purposes, just a reworked version of the Galaxy Note 4 that Samsung also unveiled this week, but it has one very distinctive feature.
It features a display that curves around the right edge of the handset, and can function either as a home for shortcuts to favorite apps, or as a hub for scrolling information, such as news headlines or personal fitness data, or other widgets like an alarm clock.
On the face of it, the device seems to be a solution to a problem that no-one has ever had, or ever will – but we'll have to wait and see whether or not that 'Edge Screen' is actually genuinely useful in real-world usage. *laughs hysterically*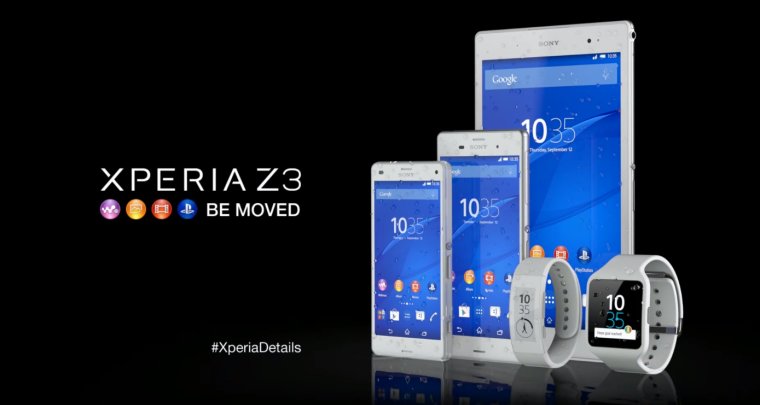 Image via Sony
Sony announced its long-awaited and much-rumored new Z3 family of devices at IFA too, including not just its Xperia Z3 flagship, but also a rather compelling Compact version. When most manufacturers announce 'mini' versions of their flagships, they're rarely smaller variants of the same device. In fact, they tend to be almost completely different devices that have cynically usurped the family name, usually offering woefully inferior specs compared with their bigger siblings as well (see Samsung's Galaxy S5 mini, for example).
But the Z3 Compact has the same quad-core 2.5GHz processor, the same storage and the same 20.7MP camera as the larger Z3 – and while some other specs differ relative to its smaller size, there's still an awful lot to like about the device, on paper at least.
As expected, Motorola also unveiled its next-generation Moto G and X handsets with some rather nice improvements, and its Moto 360 smartwatch also went on sale for the first time this week. The striking wearable device has a unique circular display – 'unique' because it's not truly circular, featuring a rather horrible flat 'cut-off' at the bottom which rather ruins the whole effect. If you want a true circular display, you'll have to look elsewhere, such as the new LG G Watch R (who comes up with these names?!).

Image via KAZAM
We're still waiting for Motorola's parent company Lenovo to unveil its first Windows Phone as promised, but other manufacturers just keep on launching new devices with Microsoft's mobile OS. This week, it was the turn of KAZAM, the handset brand established by two former HTC executives.
The KAZAM Thunder 340W is aimed at the entry-level of the market (this comes from a company that launched a new Android handset for just $67 a few months ago), and while its specs may not get your heart racing with excitement, the company is throwing in a rather nice freebie – if you damage or break your display within the first twelve months of ownership, the company will fix or replace it, completely free of charge. Nice.
It's not yet clear just how much (or how little) KAZAM's new handset will cost, but those with limited budgets are increasingly spoilt for choice when it comes to Windows devices – and we're not just talking about phones.

Image via Toshiba
Toshiba unveiled its 7-inch Encore Mini tablet – running full Windows 8.1 – this week, featuring a quad-core Intel Atom processor and 16GB of storage for just $119.99. Even more astonishing is that the device also comes with a one-year Office 365 Personal subscription worth $70, which also includes 1TB of OneDrive storage, making Tosh's tab an absolutely incredible value proposition, especially against some of the utterly appalling Android tablets being sold in this price range.

Image via Engadget
Acer also launched a new 8-inch tablet that comes in either Android 4.4 or Windows 8.1 flavours – both priced at $150 – but the Windows version also includes the same one-year Office 365 sub as Toshiba's tablet, making it far better value than its Android twin, on paper at least.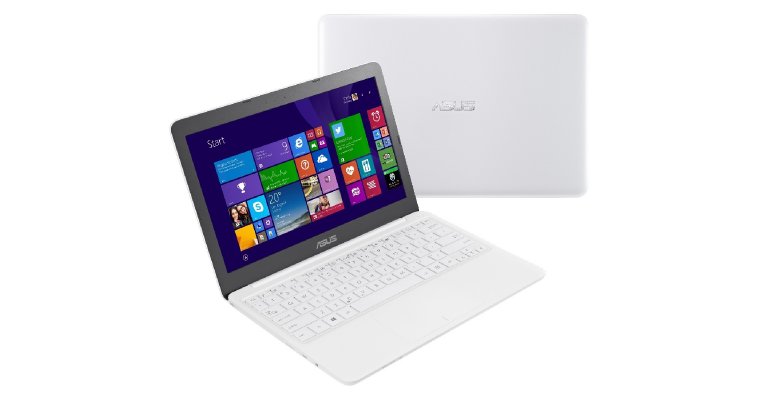 Image via ASUS
ASUS had the biggest surprise at this end of the market, though, as it unexpectedly resurrected its long-dead budget-focused Eee brand for a new $199 Windows 8.1 laptop. The company carefully avoided any mention of the word 'netbook' at the launch of the new EeeBook – but let's face it, that's what we were all thinking.  
We end this look back at the week by sparing a thought for those poor, misguided souls who have already begun queuing outside Apple Stores to buy the iPhone 6. Of course, there's nothing rational about tech fanaticism, but come on – lining up to buy a device that hasn't even been announced, and which isn't likely to go on sale for many more weeks? Really?
That's just taking things too far – going beyond healthy enjoyment and well into tragic obsession. We'll leave it at that for now – if anyone needs us, we'll have our faces pressed up against the glass of the nearest Microsoft Store, credit card in hand, waiting for the Lumia 1030.