7 Days is a weekly roundup of the Editors' picks of what's been happening in the world of technology - written with a dash of humor, a hint of exasperation, and an endless supply of (Irish) coffee.
What a week. From anticipated announcements, to surprises and disappointments, there's been no end of news pouring in from all over the tech world lately, keeping us all on our toes. But don't worry if you think you might have missed something – as ever, 7 Days is here to walk you through what's been going on. Let's get on with it!
We begin this week in the UK, where researchers at University College London have developed an artificial intelligence 'judge' that can understand legal cases, interpret facts, and even reach a verdict - and in many cases, the law bot reached the same conclusions as its puny human counterparts.
It may be a while before the machines rise up to take over the world, but in the meantime, mega-corporations are doing their bit for global domination. AT&T announced its plans to acquire Time Warner for $85.4 billion, creating a massive communications and media conglomerate.
That wasn't the only major acquisition revealed this week. Qualcomm also announced its purchase of NXP Semiconductors in a $47 billion cash deal, to strengthen its position in the automotive and Internet of Things sectors.
It was another dismal quarter for the global smartwatch industry, as IDC figures showed that shipments had declined by over 50% year-over-year.
The latest version of the Opera web browser was released, focusing on speed and performance improvements, including more efficient video processing.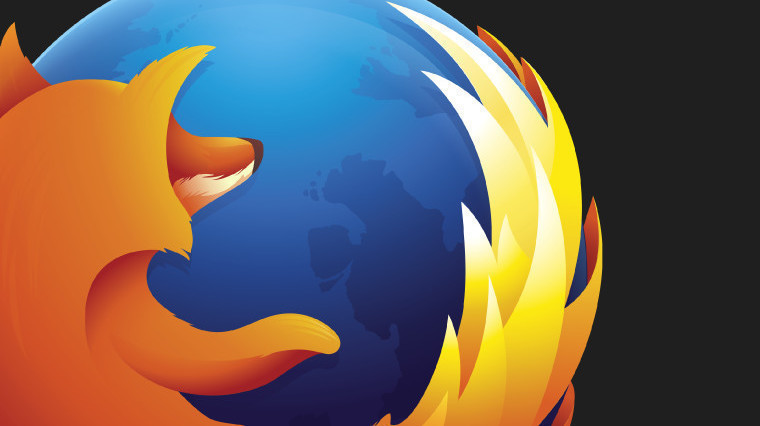 Meanwhile, Mozilla revealed details of Project Quantum, its new web engine for Firefox, promising a 'fast and smooth' browsing experience on both desktop and mobile when it launches next year.
It was a tough week for Twitter, as the social media firm cut 9% of its staff. Early reports suggested that it could lay off up to 300 people; the actual figure ended up being closer to 350.
As part of its restructuring, Twitter announced that it is shutting down its Vine mobile apps, effectively killing off its micro-video platform. In an unexpected twist, adult entertainment site Pornhub offered to buy Vine, saying that "six seconds is more than enough time for most people to enjoy themselves".
Speak for yourself, Pornhub...
Over in the UK, Microsoft announced price increases of up to 22%, due to currency fluctuations related to the country's 'Brexit' referendum decision to leave the European Union.
But there was good news for Microsoft customers as Mastercard announced that it is bringing its Masterpass digital payment service to Windows 10 phones, tablets and PCs.
Masterpass, and rival service Visa Checkout, are also coming to Android Pay early next year.
Over a year after Google released Android 6.0 Marshmallow, Samsung finally began rolling out the update to its Galaxy S5 mini this week.
Over in the US, Samsung launched its new Galaxy Tab A 10.1 tablet, which includes S Pen support. Available in black or white, the device is priced at $349.99.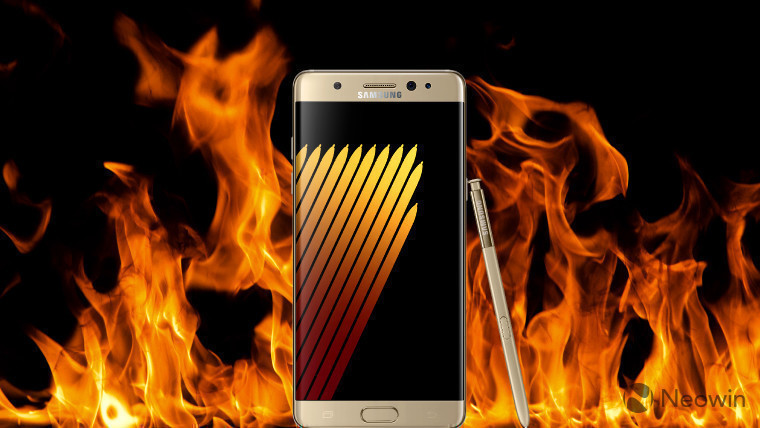 As the full global recall of its fiery flagship continues, Samsung announced that it will roll out an update to the Galaxy Note7 in Europe and South Korea, preventing its battery from charging above 60%, in an attempt to reduce overheating. Over a third of the devices sold in Europe still haven't been returned.
But it looks like LG may have had a change of heart over its next mobile flagship. The modular 'Magic Slot' that it introduced on the G5 may be abandoned on next year's G6 range-topper. Given the disappointing sales of the G5, that might not be a bad idea.
Xiaomi unveiled its new flagship phone, the Mi Note 2, featuring some very tasty specs indeed, including the latest Snapdragon 821 SoC, 6GB RAM, 128GB storage and a 4070mAh battery. It also has a 5.7-inch dual-curved OLED screen - and a pretty appealing price tag too.
Xiaomi also unveiled another remarkable device, the Mi MIX. It features ultra-thin bezels, and a 6.4-inch display with curved corners to match the shape of the handset. Because of the way its screen extends to the top edge of the device, Xiaomi had to come up with a novel solution to replace the traditional ear speaker that would sit there.
Designed by the world-famous Philippe Starck, the Mi MIX also offers flagship-class specs, and its price tag is similarly appealing for such a distinctive device.
BlackBerry announced its new Android flagship too. However, the DTEK60 is just a lightly revised version of Alcatel's Idol 4S, since BlackBerry has given up on designing and building its own devices.
Google acknowledged an issue that causes excessive lens flare on the rear cameras of its Pixel flagship phones. The company said it will deliver a software fix "in the next few weeks".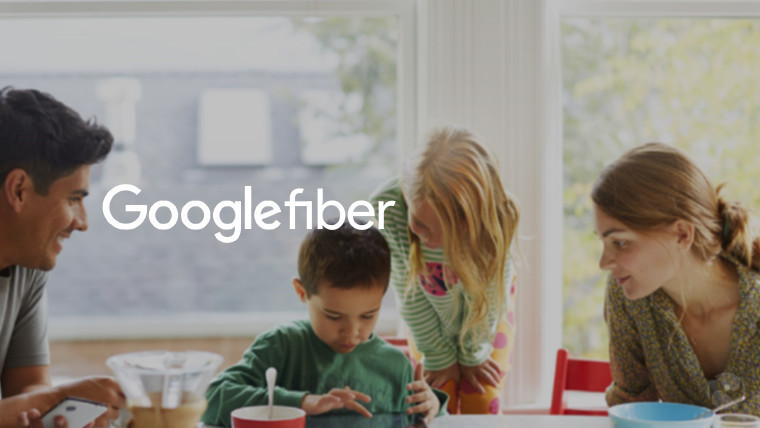 But Google's Fiber broadband network plans appear to be in flux, as the company slashed almost a tenth of its team, and paused further rollouts to additional cities.
Meanwhile, Google is taking on Microsoft's Surface Hub with a "collaborative, cloud-first whiteboard" of its own. The 55-inch touchscreen Jamboard has 4K resolution, and is priced at 'under $6,000', significantly undercutting the $8,999 55-inch Surface Hub, which only offers 1080p resolution.
You may recall an incident last month, in which an irate customer went on a destructive rampage at an Apple Store in France, smashing numerous devices. This week, a court awarded Apple around $19,000 in damages, and the man was fined a further $325 for attacking a security guard, as well as receiving a suspended jail sentence.
It was a big week for Apple updates, as the company rolled out iOS 10.1, macOS 10.12.1, watchOS 3.1 and tvOS 10.0.1.
But after announcing plans to release its new $159 AirPods in late October, Apple suddenly delayed their launch, offering no clear indication of when the new wireless earphones will actually arrive. Apple unveiled the AirPods in September as part of its 'courageous' decision to drop the dedicated headphone jack from its new iPhone 7 and 7 Plus.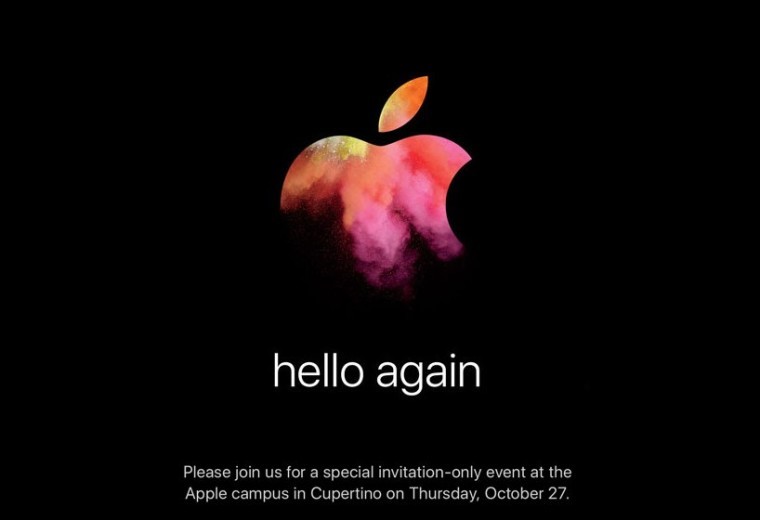 Apple hosted its 'hello again' event on Thursday, at which many of the firm's fans were eagerly anticipating some major announcements. Things didn't quite turn out as they might have hoped.
Apple announced a new 'TV' app for its Apple TV box, iPhone and iPad. The app is intended to be a central hub for all of your TV-watching, removing the inconvenience of having to jump in and out of different apps from various content providers.
However, Netflix has no interest in bending to Apple's will in taking control of the viewing experience, and says it has no plans to support the new Apple TV app.
Some were hoping that Apple would an announce a substantial overhaul of its entire Mac range, including a much-needed update to the Mac Pro, the current version of which was unveiled three and a half years ago at WWDC 2013. That update didn't arrive.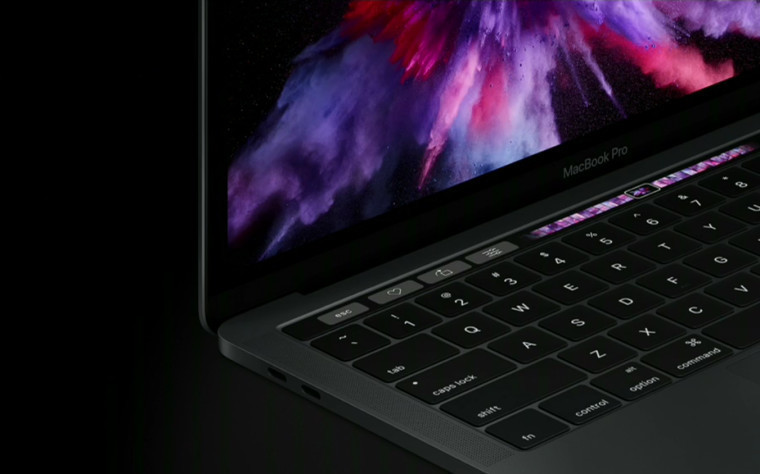 Instead, Apple unveiled a thinner (obviously) version of its MacBook Pro, featuring a new 'Touch Bar' above the keyboard, replacing the row of function keys. The Touch Bar is a long, thin OLED strip that displays contextual controls relevant to the app that you're using on the main display - if you're playing music, you'll see media controls; if you're viewing photos, you can slide your finger along thumbnails on the Touch Bar to swipe through them.
With typical self-importance, Apple bloviated about the revolutionary, life-changing nature of this new feature, although many noted that it was an odd choice; is forcing users to interact with tiny graphics on a thin touch-strip really a better approach than adding full touch support for the main display? Many observers also wondered where Apple's 'courage' was in its decision to leave the 3.5mm headphone jack on the new laptops, despite insisting that wireless headphones were superior in every way when it launched its latest iPhones.
Aside from the Touch Bar, the new notebooks are fairly ordinary updates to the MacBook Pro line - and adding to the disappointment of some potential buyers, they're also noticeably pricier than their predecessors.
Meanwhile, the ageing Mac Pro soldiers on with no replacement.
Microsoft will be among numerous companies to support the Touch Bar, with custom controls to make it easier to use its Office apps on the new MacBook Pro.
And for those who use Windows on the device with Boot Camp, the Touch Bar will display the standard Function keys.
But while Microsoft is supporting the Touch Bar, it couldn't resist the urge to engage in a bit of timely Apple-trolling. Right after the Apple event had finished, Microsoft published a blog post encouraging MacBook owners to "trade up to Pen and on-screen touch", offering them up to $650 to trade in their MacBooks for a new Surface device instead.
Apple's event came one day after Microsoft hosted an event in New York City, at which it reiterated its belief that interacting with the display itself is a far superior way to get things done.
There was no clearer demonstration of this than the unveiling of the new Surface Studio, a 28-inch all-in-one desktop PC, featuring the thinnest LCD monitor ever built, with 4.5K resolution.
With the Surface Studio, Microsoft is directly targeting the base of Mac users who rely on Apple's devices in creative professions, such as digital artists - and from $2,999, it's certainly priced out of the range of most casual users. Microsoft spent a great deal of time extolling the virtues of being able to touch, write and draw directly onto the Studio's expansive display.
A key proposition of its creative approach with the Surface Studio is a new interaction tool called the Surface Dial. The rotary device can be placed directly onto the Studio's screen offering context-sensitive controls to help with the creative process.
The Dial is actually "compatible with any Windows 10 PC", and can be purchased for $99.99 - but the degree of compatibility will vary depending on the Windows 10 device that you use. But as with Apple's Touch Bar, not everyone was convinced that the Dial will be genuinely useful, and some were quick to dismiss it as a gimmick.
Creativity was very much at the heart of Microsoft's event; so much so, in fact, that it announced that its next major Windows 10 update - previously known by its development codename, Redstone 2 - will be called the Creators Update when it arrives in early 2017.
Microsoft highlighted various features coming in the Windows 10 Creators Update, including improvements to the communication experience...
...new gaming features on the way...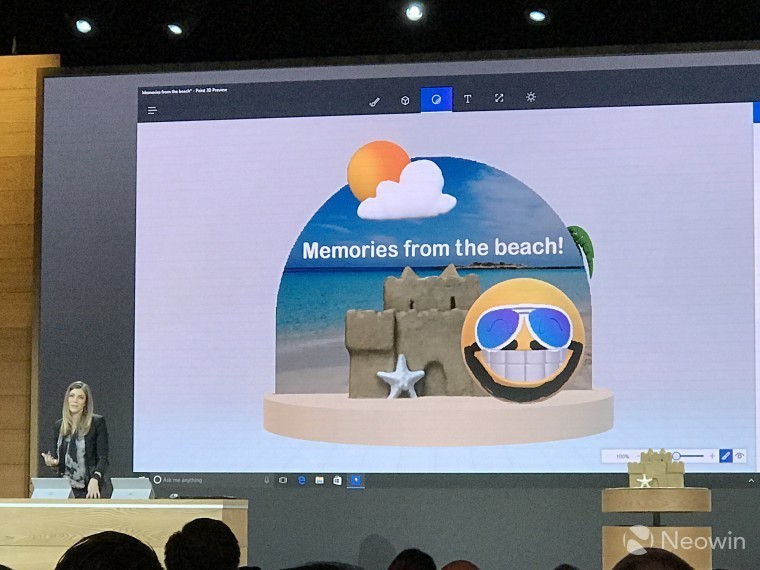 ...and a massive overhaul to its classic Paint application, including extensive support for 3D.
In one demo during the event, Microsoft used a Windows 10 Mobile device - HP's Elite x3 flagship - to 'scan' a real world object in three dimensions, to easily create a 3D model which could then be transferred into the new Paint 3D app on a PC, as a manipulable object that could be moved, rotated and resized.
In addition to desktop support, Paint 3D is also coming to Windows 10 Mobile.
Elsewhere, a Microsoft showreel video for the Creators Update revealed a new Personalization tab coming to the Windows Store, showing the option to buy themes for the OS, priced at up to $2.49.
Curiously, Microsoft promised at the event on Wednesday that it would release a Creators Update preview 'later this week' - but that update never materialized after the event.
That was an odd commitment to make, given that just one day earlier, it had rolled out its latest Redstone 2 preview build. Windows 10 Insider Preview build 14955 introduced some minor improvements, but inevitably, it also brought various fixes and known issues both for PCs and for phones.
Some users reported significant issues trying to install build 14955 on their phones, leading Microsoft to post a suggested workaround.
On Thursday, Microsoft also released Windows 10 build 14393.351 as its latest cumulative update for PCs not on the Insider Program.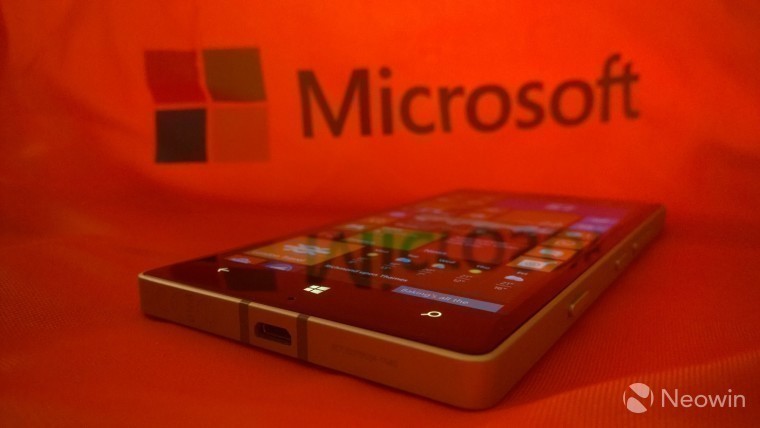 Microsoft CEO Satya Nadella acknowledged this week that the company had "clearly missed the mobile boom", following last week's earnings report, in which it revealed that its quarterly mobile revenues had plummeted from $2.6 billion to just $300 million in two years.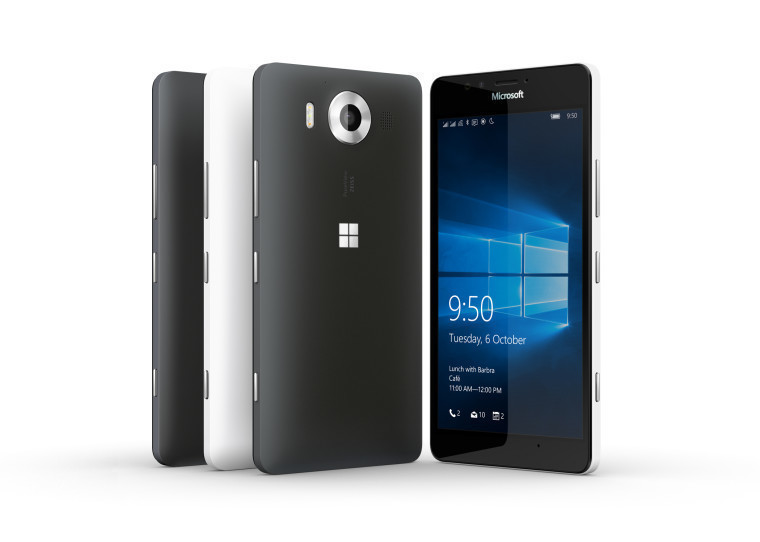 At the same time, the company's current range of Windows phones is approaching the end of its retail life with no replacements due anytime soon. The Lumia 950 flagship is now sold out on Microsoft's UK site, and from Amazon.co.uk.
But three years after it went on sale, the Lumia 1520, Nokia's much-liked Windows Phone 8 flagship, is available to buy brand new for $259.99.
However, Microsoft drove another nail into the coffin of its Lumia line this week, as it discontinued the Lumia Offers app for its Windows phones.
Microsoft did deliver a range of improvements to some of its Windows 10 apps this week though, bringing them first to those on the Windows Insider Program, before they eventually roll out to other users later.
The Movies & TV app (known as 'Films & TV' in the UK) got various improvements on PCs, phones, HoloLens and Xbox One.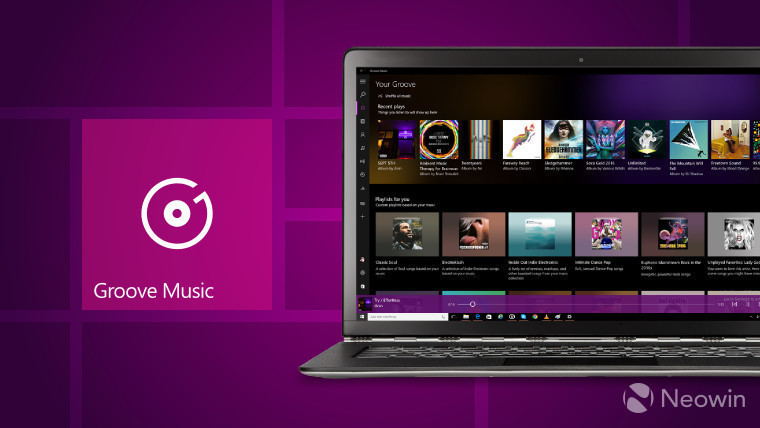 Some minor improvements and features also made their way to the Groove app on Windows 10 PCs.
The Windows 10 Maps app got a new feature, which Microsoft said was among the most requested among its users.
And the Skype Preview app on Windows 10 got a wider range of new features too, including enhanced user profiles and improvements to the calling experience.
Microsoft also launched its new Skype for Business client for Mac, slightly later than its planned release in Q3 2016. Alongside its rollout, the company also brought new features to the iOS and Android apps.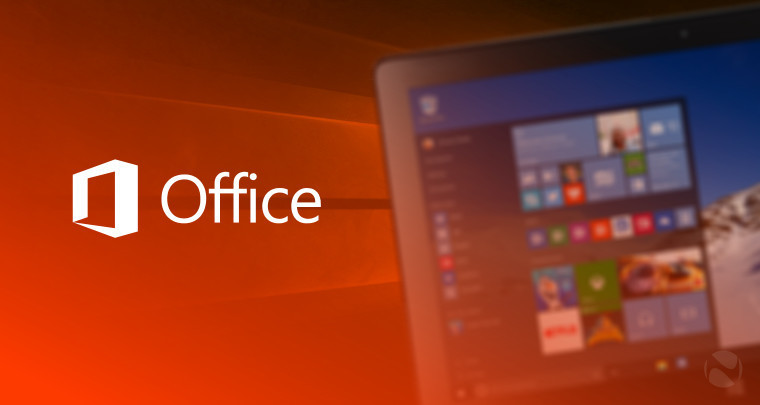 Rumors have been circulating about Microsoft's plans to launch a Slack competitor, known until recently as 'Skype Teams'. That service is expected to be unveiled next week at an Office event, and will reportedly be branded as 'Microsoft Teams' instead.
At its event this week, Microsoft also made a big announcement about the future of its Windows Holographic platform, revealing that new mixed-reality headsets are on the way from the likes of HP, Dell, Lenovo and others, priced from as little as $299.
Just like with PCs, the type of experience that you'll get from those low-cost headsets will differ from that offered by the most expensive hardware. Microsoft said that we'll find out more about these third-party Windows Holographic headsets at an event in December.
Microsoft also launched a new Surface Mouse and Keyboard, along with a new Surface-branded Ergonomic Keyboard this week. The ergonomic version features grey Alcantara trim, like the Signature Type Cover for the Surface Pro 3 and 4.
A new model of the Surface Book i7 was introduced, featuring more powerful performance and promising up to 16 hours of battery life.
Over in the UK, Microsoft has slashed 20% off the cost of its entry-level Surface Book, with a Core i5 processor, 8GB of RAM and 128GB of storage.
All the other Surface Book models in its range, along with select Surface Pro 4 models, in the UK now come with a free 500GB Xbox One S FIFA 17 Bundle, worth £249.99.
The holiday shopping season is right around the corner - and if you're planning to buy an Xbox One S, you might be interested in this list of all the bundles that will be available in the coming weeks.
Microsoft added three more Xbox 360 titles to the list of those playable on the Xbox One through the backward compatibility program.
A new Xbox One Preview rolled out this week, bringing a wide range of fixes and minor improvements.
And if you're an Xbox Live Gold subscriber, make sure you check out what you'll get in November on the Games with Gold program.
Sony announced the launch of its PlayStation Vue video service for Android TV, and promised to make it available on the web for PC and Mac in the near future.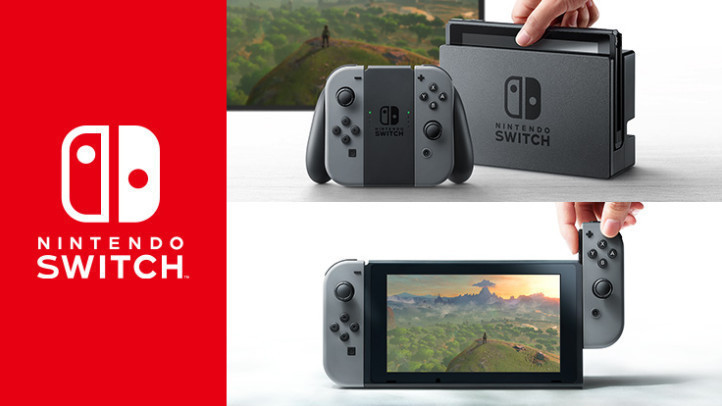 But our odyssey around the tech world ends this week with Nintendo, which unveiled its new Switch console last week. We knew - sadly - that Nintendo wouldn't be launching the console in time for this holiday season, but we'll also have to wait until January 12 to find out when it will launch, how much it will cost, and some of the games that will be available on day one.
Still, that will give us plenty of time to save up to buy one next Christmas...
---
Bonus content
Before we wrap things up for another week, let me first highlight a couple of extra bits around the site that I hope you'll enjoy reading.
Neowin was at Microsoft's Windows 10 event this week, where Rich Woods got his paws on the new Surface Studio and Surface Dial. Be sure to check out his first impressions of Microsoft's latest creations.
Timi Cantisano published his review of the new Moto Z, a mobile flagship with a distinctive approach to modularity. Those Moto Mods sound pretty decent, and things are rather good on the software side of things too, but there's definitely some room for improvement on the device.
And finally - and somewhat unexpectedly - Robbie Khan reviewed a chair. No, seriously.
Many of us spend hours on end sitting at our desks; writing, coding, browsing or gaming. In his review of the noblechairs EPIC leather chair, Robbie considered comfort and ergonomics, and the value of spending more on a high-quality seat for those who spend much of their day sitting and staring at their computers.
---
Stay tuned to Neowin in the days ahead for what's sure to be another exciting week, filled with official news, lots of updates, and plenty of insights from around the world of technology.
For now, though, there's lots more to read across the site – including loads of interesting discussions over on our forums.
From all of us
on the Neowin team,
have a great weekend!