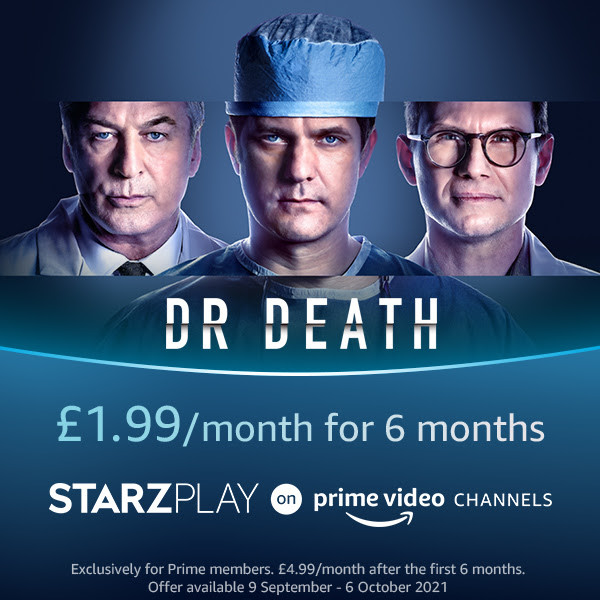 If you are looking for something new to binge this weekend then exclusively for Amazon Prime UK users; if you subscribe to STARZPLAY between now and Oct 6, you will only have to pay £1.99/month for the first 6 months. For this, it would give you access to the newly launched series "Dr. Death":
Based on the hit podcast from Wondery, Dr. Death tells the shocking true story of Dr. Christopher Duntsch (Joshua Jackson), a seemingly bright young neurosurgeon with a thriving medical practice. But all is not as it seems.
That is but one example. After the six months are up, STARZPLAY will be billed at £4.99. You can cancel at anytime, so also before the £4.99 rate kicks in. If you don't have Prime yet, you can sign up here for £7.99/month and then add on the STARZPLAY offer.
In the small print, it says that you must be a new user to STARZPLAY, it does not include a free trial, and the subscription fee, once paid, in non refundable.
Get STARZPLAY with Amazon Prime Video
As an Amazon Associate, Neowin may earn commission from qualifying purchases.