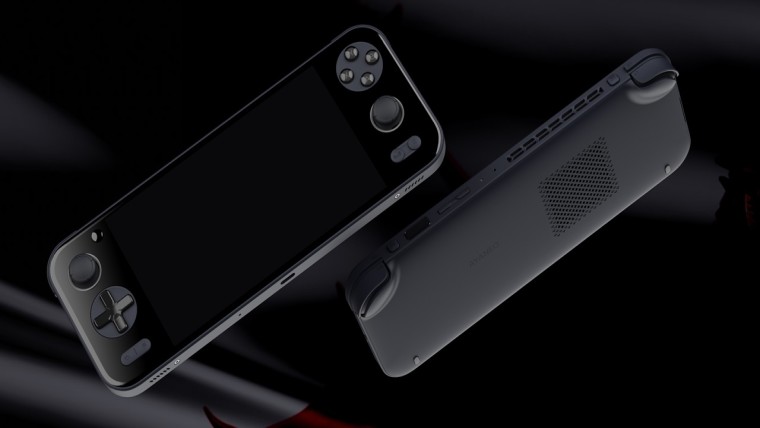 Ayaneo announced its Pocket S handheld gaming device at Gamescom. The Pocket S will be the first device to utilize Qualcomm's new Snapdragon G3x Gen 2 chipset, which Qualcomm also unveiled at the event.
The Snapdragon G3x Gen 2 is the successor to the G1x Gen 1 chip. Qualcomm claims it provides a 30% boost to CPU performance and 2x improved GPU power compared to the previous generation. This makes the Pocket S an exciting prospect for how it will perform in Android games.
In terms of design, the Pocket S has a slim, borderless body with an ergonomic layout featuring analog sticks and a D-pad. It will be offered in black and white color options.
Ayaneo states that the Pocket S will have "robust cooling capabilities" on par with x86 handhelds like the Steam Deck. This should allow the Snapdragon G3x Gen 2 to maintain high performance for long gaming sessions without thermal throttling.
The company also announced its plans to offer several variants, including a lightweight model optimized for handheld gaming, a model with extended battery life, and a top-tier performance model.
Pricing and other details have yet to be announced, but Ayaneo expects to launch the Pocket S in December 2023.
The handheld gaming market is growing fast. Lenovo's Legion Go emerged in recent weeks. It will reportedly run on Windows 11 and have an 8-inch display. Powered by AMD's Ryzen Z1 processors, it comes with removable M.2 SSD storage.
On the other hand, Qualcomm's new G Series lineup includes Snapdragon G1, G2, and G3 models. G1 Gen 1 Platform features eight Qualcomm ARM-based Kryo cores and the Adreno A11 GPU, while G2 Gen 2 Platform has eight Kryo CPU cores and the Adreno A21 graphics. Also, the G3x Gen 2 platform has eight Kryo cores and the Adreno A32 GPU.