Last year, Eve entered the Windows 10 hardware market with the release of its 8-inch Windows 8.1 T1 tablet. We reviewed the device and gave it a favorable rating, praising it for its respectable specifications at a decent price. A few months ago, we interviewed Eve's CEO and co-founder Konstantinos Karatsevidis about the Finnish company's past, as well as its upcoming high-end hybrid Windows 10 device, codenamed "Pyramid Flipper".
Now, the company has taken to Reddit in an "Ask Me Anything" (AMA), and has revealed more details about the device, which has been dubbed by many as the "Surface Killer". Eve has also announced that the name of the final product will be "Eve Computer One" when it is officially released.
The company has confirmed once again that the Pyramid Flipper will use the latest 7th-gen Intel "Kaby Lake" CPUs, and will sport two USB 3.1 ports and two USB-C ports, one of which will be Thunderbolt. Eve has also mentioned that it won't be selling the device through physical retailers, instead, it will be offered online only directly via the company itself.
Eve states that it will launch an Indiegogo campaign within the next couple of months, with pre-orders being limited to 500 devices. The final product will be delivered by the end of this year or early next year. The company is also looking into potential warranty handling and replacement issues, saying that:
We are paying a high price on production side to eliminate potential quality issues. In addition all of our devices will be checked three times after production, before shipping, so no defected device ever leaves factory floor. If all these measures fail, our logistics system enables customers to ship back the unit for a repair.

We are also planning to have a rolling-inventory of replacement devices that can be shipped to customers that experienced a warranty-covered issue. We will even go so far, as to enable customers to ship us devices with a non-warranty covered defect (e.g. breaking the glass), or ship the customers replacement components that they can then take to a local general repair shop.
Apart from this, Eve has clarified that the Pyramid Flipper will ship with a keyboard; however, a stylus will not be included. Additionally, the hybrid device will be offered in three configurations - apart from an LTE version which will be available after the Indiegogo campaign - with RAM ranging from 8GB to 16GB. Storage options will vary from a 128GB SSD in the base model, going up to 512GB for the most high-end version.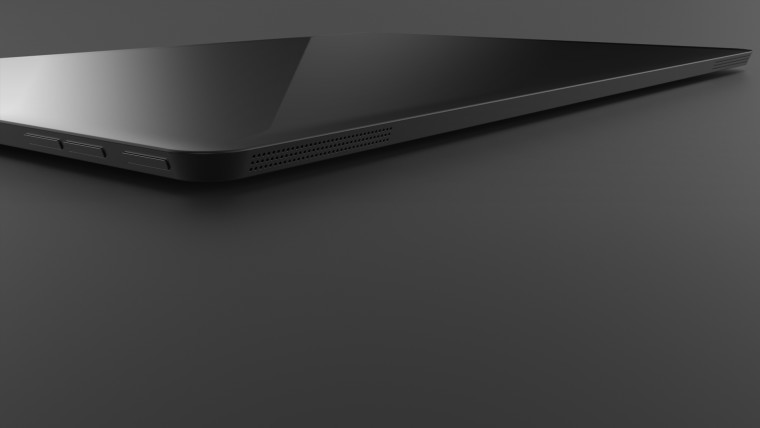 The tentative specifications of the Pyramid Flipper are as follows:
Display: 12-12.5" IPS LCD, 2160x1440p or better
Processor: Intel 7th-gen "Kaby Lake" CPUs
Graphics: Intel HD
RAM: LPDDR3, 8 GB or more
Storage: 128 GB, 256 GB or more, SSD
Battery: 10 hours or better
Wireless: WiFi ac 2x2, WiDi or Miracast wireless streaming, Bluetooth 4.0, GPS
Camera: Front: 720p HD autofocus or better
Audio: Stereo speakers or better
Sensors: Luminosity, Magnetometer, Gyroscope, Hall Effect, NFC
Ports and connections: 1xUSB 3.1 gen 2 Type A, 1xUSB 2.0 Type A, 1xUSB 3.1 gen 2 Type C, 1xThunderbolt 3, 1x3.5 mm audio, MicroSDXC
OS: Windows 10
Eve states that the base model of the Pyramid Flipper will cost less than €1000 including taxes ($900 without taxes) and the "ultimate model" will be priced at €2000 ($1800 without tax). The company's AMA is still live on Reddit and you can visit it right here.
Source and images: Eve (Reddit)