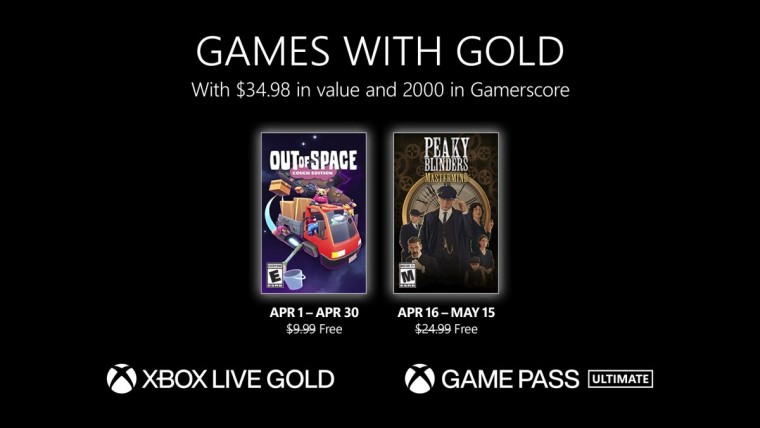 Xbox Live Gold and Xbox Game Pass Ultimate holders have the latest Games with Gold wave available to them now. Announced only a couple of days ago, the first drop of April carries a copy of Out of Space: Couch Edition for the Xbox One.
The title is a couch co-op experience that has you moving into a house floating in space. You and your friends have to generate resources, clean up alien infestations, recycle trash, and keep everyone fed to survive.
The title also features backward compatibility. This means Xbox Series X|S consoles can natively play it as well, with users only needing it to claim it to their library via the promotion. Use the store link below using a Gold-activated Microsoft account to claim it:
Out of Space: Couch Edition: Available April 1 to 30
You and your friends are about to move into a house in space, where you will have to deal with a deadly alien infestation and face the challenges of building a sustainable spaceship, all to make your new place feel as cozy as home!
For those who missed it, the remaining March Games with Gold offer, which carries a copy of Lamentum, is still available to claim. Microsoft is planning to replace it Peaky Blinders: Mastermind in two weeks as the second wave hits on April 16.
Keep in mind that Games with Gold Xbox One titles claimed via these bi-weekly promotions are only available while an Xbox Live Gold or Xbox Game Pass Ultimate subscription is active on the account.
---
Update: Fixed link, apologies.