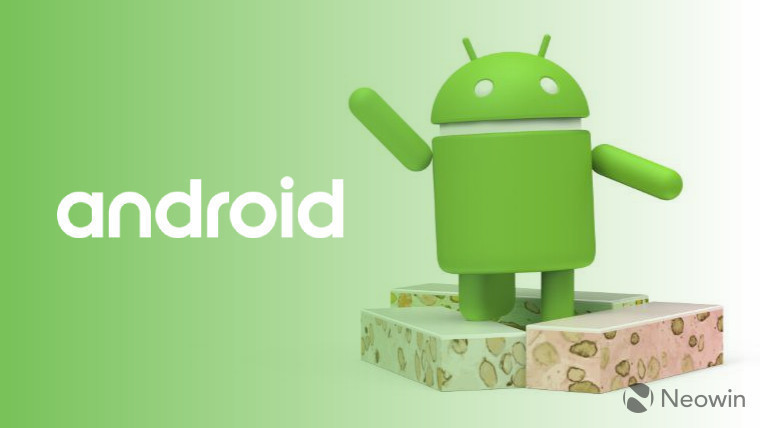 Three months ago, Google released Android 7.0 Nougat to some of its Nexus and Pixel devices, and that version of the OS is gradually making its way to other devices built by its hardware partners, such as LG and Sony. Today, as expected, Google announced that it has begun the rollout of Android 7.1.1, which it says "brings many of the cool features of Pixel to everyone".
It's referring, of course, to its Pixel and Pixel XL flagship phones, which launched in October with Android 7.1 onboard, including some unique software features that haven't been made available on other devices.
But it's a bit of a stretch to claim that it's bringing many of the features from its Pixel devices to "everyone", given that there are countless Android devices - many of which are still on sale - that will never get close to the 7.1.1 release.
"Today, and over the next several weeks," Google said, Android 7.1.1 Nougat will make its way as an over-the-air update to the following devices:
Pixel
Pixel XL
Pixel C
Nexus 5X
Nexus 6
Nexus 6P
Nexus 9
Nexus Player
General Mobile 4G (Android One)
"Any devices enrolled in the Android Beta Program will also receive this final version," it added.
The Android 7.1.1 update includes "improvements to stability and performance", along with other new features, such as more diverse emoji that promote gender equality.
A welcome improvement to the keyboard now makes it easier to search for and send GIFs in supported apps, such as Google's Allo, Messenger and Hangouts.
And Google has also added app shortcuts to the home screen, offering similar functionality to Apple's 3D Touch feature. But unlike on iOS, Google's implementation relies on a long press of an app icon, rather than the force with which you push down onto the icon on Apple's pressure-sensitive displays. A long press on an Android 7.1.1 home screen icon offers a pop-up menu letting you jump directly to features in certain apps, such as searching for a video in YouTube, or starting a new chat on Google Messenger.
While the 7.1.1 rollout is beginning today for Google's family of devices, it will likely be a while before that version is released by the likes of Samsung, Huawei, OnePlus and other Android OEMs, many of which have only recently begun their beta testing for the earlier Android 7.0 update.
Source: Google