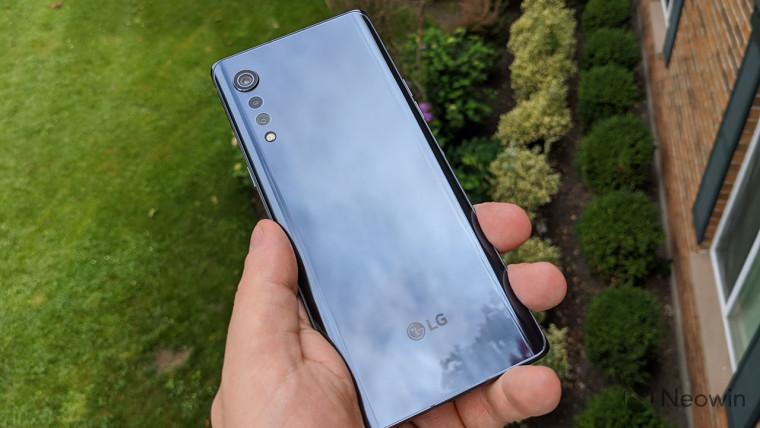 While LG launched its new Velvet phone in global markets a month ago, the company announced today that it's coming to the U.S. tomorrow. The device is the successor to the firm's G- and V-series, symbolic of LG's promise to provide meaningful new devices and not just do annual spec bumps.
The Velvet is a complete redesign from the ground up, coming from LG's more traditional design language. It has a raindrop camera design, meant to be minimal but also standing out from the rectangular camera housings of the pack. It also comes in fancy colors, a first for LG. In the U.S., you'll be able to get it in Aurora Gray, Aurora Silver, Aurora Red, and Pink White.
"With LG VELVET 5G, we set out to create a smartphone with unique personality and design language that would speak to consumers, while also evolving the LG Mobile brand," said Chris Yie, head of LG Mobile, North America. "We believe we have achieved these goals with LG VELVET 5G, designing a beautiful, powerful and premium smartphone at a price point that delivers exceptional value."
It's powered by Qualcomm's Snapdragon 765G 5G platform, and it packs a 6.8-inch 20.5:9 OLED display. It also promises premium audio experiences like LG's 3D Sound Engine, and the 48MP camera offers things like ASMR Recording, Voice Bokeh, 3D AR Stickers, and 3D Photo Effect.
Starting tomorrow, you'll be able to buy the Velvet on AT&T, with T-Mobile and Verizon offering it later this summer. It starts at $599 on AT&T, and pricing wasn't specified for other carriers, although the Verizon unit, like all Verizon variants, will support both mmWave and sub6 5G, while the others are sub6-only.