The seven days that have just gone by were chock-full of update news for a variety of Windows iterations, as well as some gaming-focused and more general announcements too. Find all that and a tad extra below, in your Microsoft digest for the week of September 8-14.
Gaming crewel
What exactly would a game console be but a paperweight in the absence of games? Microsoft knows this, and is acting accordingly.
We start with some first-party news, as Forza Horizon 4 has been completed, and its demo is now available for those on Xbox One and Windows 10. Keep in mind that those with the Ultimate Edition will be able to play the full thing on September 28, while Game Pass subscribers and everybody else will be able to obtain the Play Anywhere title on October 2.
Speaking of Forza, new and existing Game Pass subscribers can get a year's worth of the subscription, plus Forza Motorsport 7 and Forza Horizon 3 for $99. You can take advantage of this offer between September 13 and 30, and codes for the two games will be received via the Xbox Message Center within 7-10 days from purchase (no later than October 21).
In other (now) first party news, State of Decay 2's horde mode DLC – the Daybreak Pack – is now available for the Xbox One family of consoles and Windows 10. Similar to Left 4 Dead, the new mode pits four players against waves of undead enemies in a "re-playable co-op 'zombie siege' experience". A new brand of zombie – the Blood Plague Juggernaut -, as well as 15 new weapons, six explosives, accessories, base upgrades and more are available in this pack. Those on the Standard Edition can get the pack for $9.99, while Xbox Game Pass subscribers get a 10% discount, and Ultimate Edition buyers get it for free.
Also in the subscription arena is Xbox Live Gold, whose users can now obtain Sega Vintage Collection: Monster World for the Xbox 360 and Xbox One, plus Livelock for the Xbox One for free. This is the second pair of freebies for the month of September.
In somewhat related news, two new games have been added to the Backward Compatibility List, specifically Rumble Roses XX and the Zone of Elders HD Collection. In a kind of strange twist, the latter of the two isn't actually available for purchase, so you'd have to own the original 360 disc to play it.
We end this section with a bit of Insider news, as a new Xbox One version 1810 Alpha ring build has showed up. This one fixes some audio issues, as well as bugs related to Edge, avatars, Guide, and adds Narrator fixes for the Game Pass integration, and contains some localization fixes too. There's a host of known issues related to the avatars, microphones not working, incorrect profile colours being displayed, and issues with the virtual keyboard. As always, keep in mind that this is alpha software, so the presence of issues isn't all that out of the ordinary.
Finally, a treat for Insiders is the Twitch beta app, which now features a new and improved UI, as well as support for live video previews, viewing of chat on offline videos, and improved past broadcast support.
Build accrual
It's become rather common place to see builds of many different kinds across operating systems from Microsoft. As such, here's a bunch of them that have surfaced this week.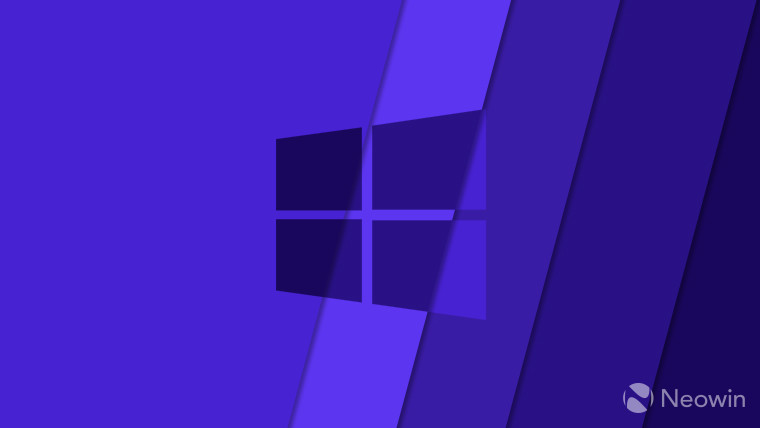 If you're in a hurry, let's start with what regular Windows 10 users have to look forward to:
April 2018 Update (1803): KB4457128, build 17134.285 – provides protection for Spectre V2 on ARM64 devices, addresses a Program Compatibility Assistant issue which would translate in excessive CPU usage, and provides security updates for IE, Edge, the Microsoft Graphics Component, Windows Shell, Hyper-V, and more.
Fall Creators Update (1709): KB4457142, build 16299.665 – only contains the security updates described above. Those on the Windows 10 Mobile variant of 1709 should look for KB4459082.
Creators Update (1703): KB4457139, build 15063.1324 – same changelog as above.
Anniversary Update (1607), Server 2016: KB4457131, build 14393.2485 – same changelog as above.
Windows 10 RTM (1507): KB4457132, build 10240.17976 – identical changelog to the versions above.
Windows 10 is of course not the only operating system still supported, so here's what Windows 7 and 8.1 users have to be on the lookout for:
Windows 7 SP1, Server 2008 R2 SP1: KB4457144 – includes the security updates described in the Windows 10 section above. The security-only update – which seems identical – is KB4457145.
Windows 8.1, Server 2012 R2: KB4457129 – same changelog, with the security-only update being KB4457143.
Server 2012: KB4457135 – identical changelog, with the security-only update being KB4457140.
Jumping the fence over to the Insider Program we're greeted with build 17754 of the Windows 10 SDK preview, which can now be installed on all supported versions of the OS, rather than Insider Previews only. Speaking of, the identically numbered build showed up in the Slow ring, a build which doesn't have a changelog attached. This is because said changelog has been available for quite a while, as far back as when build 17754 hit the Fast ring.
Following a rather similar cadence is build 17758 for the Fast ring, which ditches the lower right-hand corner watermark, and fixes an issue relating to black buttons in Settings and white text showing up on a white background. The explorer.exe crash when clicking on "Import photos and videos" has also been fixed, as has the bug which caused certain apps to crash if you were trying to save a file from the app. A singular known issue is present, and it concerns Ease of Access' Make Text bigger setting, which is still misbehaving. Rather interestingly, three days after its release to the Fast ring, this same build showed up for Slow ring Insiders.
While we're here, it's perhaps prudent to mention that build 17760 has also been released for the Fast ring, a build which addresses a problem with .NET 4.7.1 apps, as well as a number of Edge bugs like PDF rendering issues. There are no major issues to report, but that Ease of Access bug is still there.
Only a hop and a skip further down the line is the Skip Ahead ring, which this week got build 18237. In terms of new features, this one brings the Acrylic material from Fluent Design to the sign-in screen. If you're an Insider and use the Microsoft Apps…app on Android, you'll notice that it's been rebranded to Your Phone Companion in a bid to achieve some kind of branding consistency.
In terms of what's fixed and still broken, build 18237 addresses an issue which would prevent Task Manager from being resized, as well as the bug which caused Settings to crash when navigating to Accounts > Sign-in. Bugs relating to taskbar flyouts, Action Center readability, game issues, PWAs, Edge, Display Settings, along with a bunch of other minor things have been fixed. As far as known issues are concerned, the Narrator may at times not read in the Settings app if you navigate via Tab and the arrow keys. Furthermore, certain notifications may display design inconsistencies in the Action Center, and enabling developer mode isn't possible if you decide to switch from the Fast to the Slow ring.
Finally, in a bit of bad news, this same build has been reported to fail installing, throwing a 0x8007000e error code, along with using a lot of RAM during installation. This has been acknowledged by the Windows Insider Twitter account, which has since provided a bit of clarification on the matter. As it turns out, this 19H1 build was released as encrypted, which should not have been the case for a public build. It is now being republished as unencrypted, and is being monitored to confirm whether the issue above persists.
App renewal
Apps are for some indispensable, for others more of a hindrance than anything. Either way, they get updated on a regular basis, which is also the case with Microsoft's apps.
We start off with a bit of Skype news, as the new content creator mode is now available to all users. Aimed at vloggers, streamers, and other kinds of digital broadcasters, this mode allows them to integrate Skype calls in their content without the need for extra equipment. The feature supports one-on-one audio calls and up to four-person video calls, and needs NDI-enabled software to function properly. The applications specifically pointed out are NewTek Tricaster, Xplit, OBS (with the NDI plugin), Pro presenter, Wirecast, vMIX, Ecamm Live for Mac and Ovrstream.
Another Skype-related development is the addition of SMS Connect for Insiders. The feature has begun its rollout and is only available for Android-based devices at this point in time. When activated, it allows users to send and receive SMS messages on a Windows or Mac-based computer.
Sticking to the Apple ecosystem a tad longer, the Microsoft Authenticator companion app is now available for users of the Apple Watch. The version to look out for is 6.0.1, and it currently only works with Microsoft accounts and Azure Active Directory accounts.
Rounding off this section is a set of updates across the board for the Microsoft To-Do app. First off, on Windows 10 Insiders can now try out the background sync capability and the newly added Live Tile support. The latter seems to support pretty much all available tile sizes in the Start Menu.
If you're on a mobile device running iOS or Android, you need to look out for version 1.39 and 1.38.85, respectively. On iOS you can now move tasks between lists, the To-Do list has been renamed Tasks, take advantage of improved voiceover support for completing tasks, and experience faster syncing for new lists. On Android, a bug causing a crash when removing members has been addressed, the fast sync capability has been added too, as has an undo feature to recover accidentally removed to-do lists. Rounding off the trio of updates is Microsoft To-Do on the web, which has received a design refresh and a new 'Planned' section in the sidebar. This is a sort of hub for tasks across lists that are relevant for the next five days and "even later".
The Fast ring
Hot corner
Hot corner is a section of The Fast ring dedicated to highlighting five Microsoft-related stories that haven't been covered over here, but might be of interest.
Logging off
Unlike last week, we're not finishing things off on any kind of a mysterious note. Rather than being mysterious, the situation is just outright odd.
In a test conducted on systems enrolled in the Insider Program, Microsoft has experimented with a new pop-up to try and dissuade users from installing third-party browsers. Said pop-up, which would appear as you were trying to install say Chrome or Firefox, would inform users that they already have Edge, "the safer, faster browser for Windows 10".
Thankfully, this warning could be tweaked in Settings, and whether or not it was to be implemented depended heavily on Insider feedback. Unsurprisingly, testers were loud and clear in voicing their disapproval of this "feature", and thus Microsoft ditched it in build 17760.
Of course, this is not the first time Microsoft has tried to push Edge – which still has a rather low 4.29% market share, three years since release -, previously informing users of its superior battery life conservation ability.
Folks will be quick to point out that companies like Google also try to push their own products via reminders of this sort, but none are quite as disruptive as this (now absent) pop-up. It remains to be seen whether Microsoft will try another, more roundabout way to achieve what this oddly-planned feature could not.
Missed any of the previous Microsoft Weekly columns? Have a look here to browse the archive.