Mojang Studios' action RPG venture Minecraft Dungeons is soon coming to another PC storefront, with the developer today surprise-announcing the title for Steam. Originally launched in May last year, Minecraft Dungeons is hitting Steam for the first time on September 22.
So far on PC, experiencing this block-based spin-off has only been possible for players on the Microsoft Store, either by purchasing it outright or via Xbox Game Pass. As Microsoft continues to expand its offerings on Steam, this will be the latest Xbox Game Studios title to reach the Valve platform.
For those unfamiliar with Minecraft Dungeons, it offers a more streamlined Diablo-like experience without classes where players dungeon crawl through enemy-infested biomes set in the Minecraft universe. This time there is a storyline, however. Most enemies, bosses, gear types, and powers are also inspired by the original sandbox game. The title supports cooperative play for up to four players, either local or online, and cross-play support is enabled.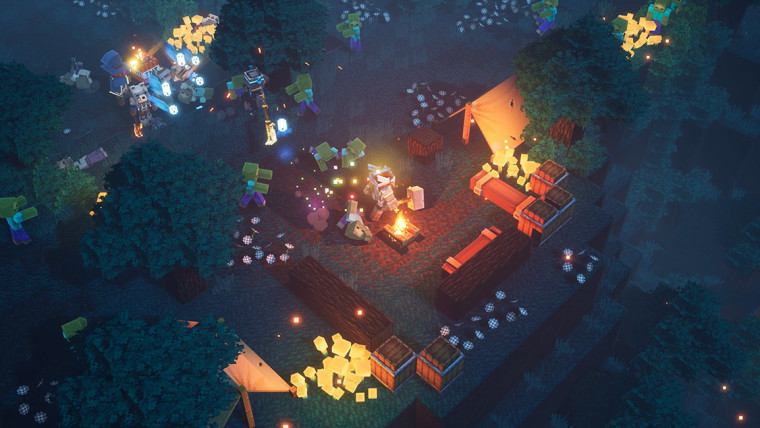 The title has received six DLC expansions packs since its launch last year: Jungle Awakens, Creeping Winter, Howling Peaks, Flames of the Nether, Hidden Depths, and Echoing Void. These come with additional levels fashioned out of fresh biomes as well as new mobs and gear.
Just like on other platforms, Minecraft Dungeons will come in at $19.99 on Steam. Picking up the Ultimate Edition — containing the base game, all six DLC packs, plus some exclusive bonuses like the original soundtrack and artwork — will cost $39.99.