'One Windows' is a term that Microsoft has used many times over the years - but with Windows 10, that vision has really been coming together. Even so, there are still major differences in the versions of Windows 10 that operate across the various different types of devices that support it.
It seems that Microsoft is now preparing to bridge some of those gaps with a unified 'adaptive shell', replacing the respective shells - essentially the operating environments that drive the user experience - on each device type. For example, while Windows 10 is, at its core, the same OS that runs on PCs as on phones, a separate Windows 10 Mobile shell is currently used for smartphones.
But according to Windows Central, citing unnamed sources, Microsoft's new 'universal' shell will be a single Windows 10 experience that can scale and adapt to the type of device on which it's running, whether that's a phone, PC, Xbox One console, HoloLens, or other machine.
Microsoft's efforts are known as 'Composable Shell' or 'CSHELL'. From the description provided in the report, it seems that the company is aiming for a single, standardized framework to allow the OS to efficiently adapt to the device it's being used on, and the mode in which it's being used.
While Windows 10 Mobile, for example, is best known for its standard smartphone user experience, higher-end handsets also support the PC-like Continuum mode, which requires a further interface for use on secondary displays, controlled by a mouse and keyboard. Upcoming enhancements to Continuum that Microsoft revealed in September - and which are expected in the Windows 10 Mobile Creators Update this year - are said to be related to its CSHELL development efforts.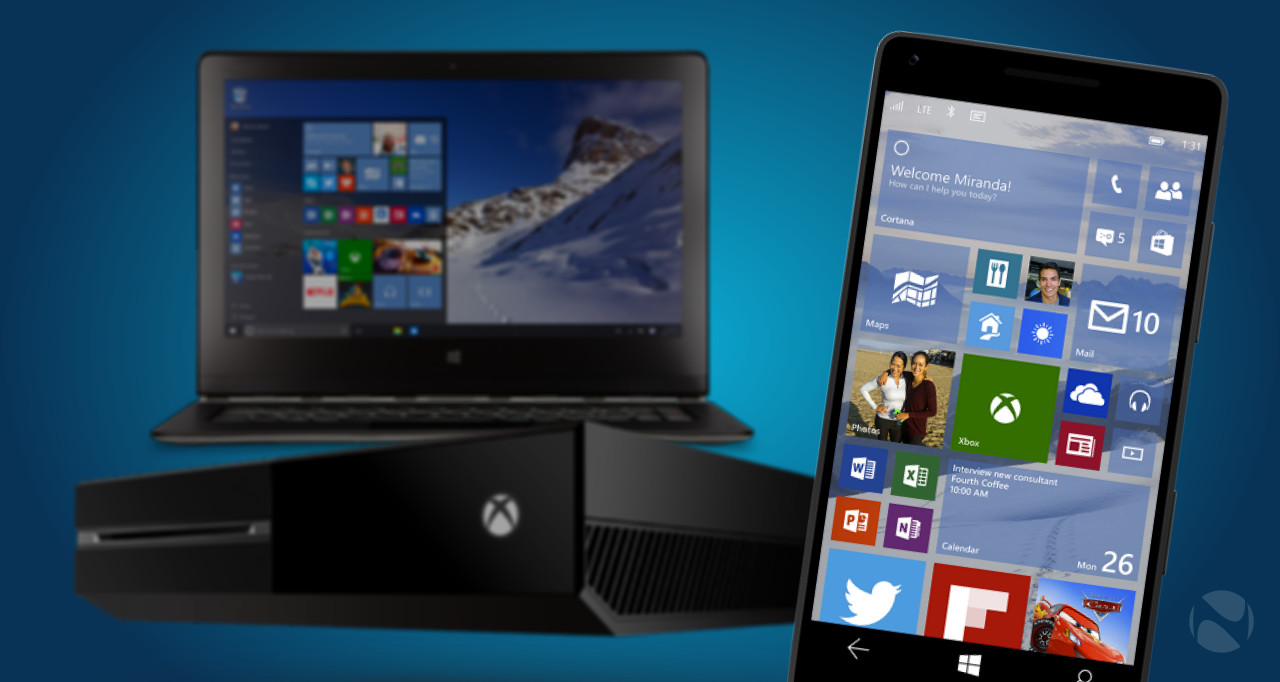 Last month, Microsoft announced plans to bring its 'full Windows 10 OS' to devices with ARM processors, and it's not hard to imagine how CSHELL might fit into those plans. A single adaptive shell that can reconfigure the entire OS based on how the device is being used may be the ideal solution to offering a mobile handset that functions like a smartphone on the go, but delivers a more powerful and fully-featured PC experience when at a desk. This could, potentially, open up further scenarios in the future, such as a Windows 10 tablet that can connect to a TV dock, providing a media interface, or even an Xbox-style gaming experience.
There is another major advantage for Microsoft in taking this approach. With a single adaptive shell for Windows 10, it will become much easier for the company to maintain the OS across all the various devices that support it. Microsoft will still need to work on the individual user experiences for each type of device, of course - the smartphone interface won't be the same as that on its consoles, after all - but it should require a great deal less work than having to maintain an array of separate shells for each of those devices.
Don't get too excited about these changes just yet, though. The new shell is believed to be "a few major Windows 10 releases away" from arriving - but it's certainly interesting to get a hint of what's on the way... and to imagine where this road might lead.
Source: Windows Central