OnePlus 11, the company's upcoming flagship phone, is set to launch globally on February 7. The Shenzhen tech firm has no plans to announce a "Pro" model on the same day, but it seems that OnePlus is planning to drop a surprise on that day by launching a new PC accessory.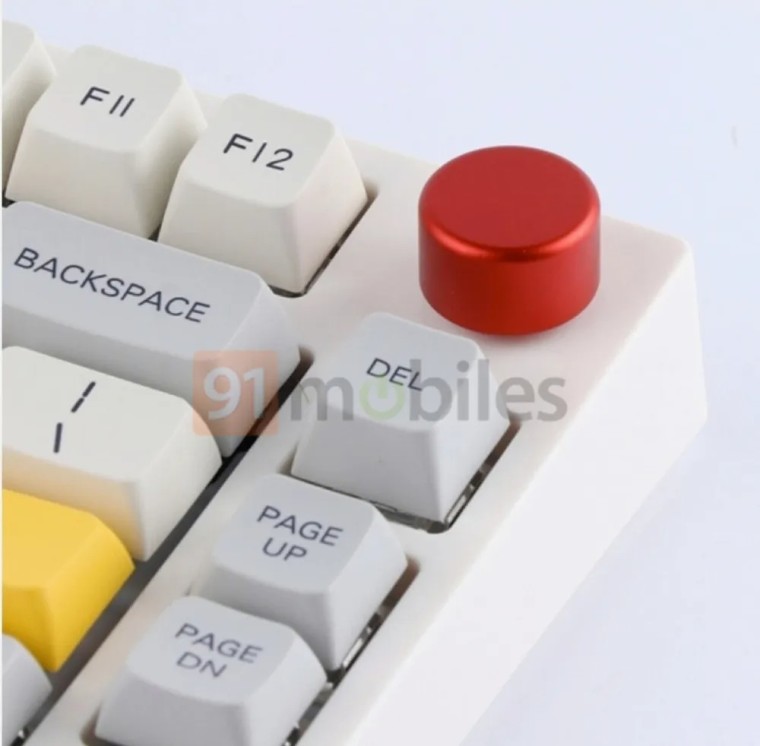 According to 91mobiles, OnePlus is planning to launch the mechanical keyboard alongside the OnePlus 11 on February 7 in India. It will simply be called the "OnePlus keyboard," as per sources.
The leaked image of the rumored keyboard suggests that it will not be a full-sized keyboard with no dedicated number pad, these are commonly called Tenkeyless. The leaked image does not give us a complete look at the product, but it does show a white color design with Function, backspace, Del, page up and page down keys, and a Red colored button. The keyboard is compatible with macOS, Windows, and Linux.
It is no secret that OnePlus is working on its first-ever mechanical keyboard. The company itself informed the world about it last December. But until today, we did not know when it might go official. However, the OnePlus keyboard will launch in India first, though there are chances that the company will also launch it in global markets at a later date.
According to OnePlus, the keyboard is currently in the "rigorous testing phase," with mass production happening in March-May. As the OnePlus India website highlights, the keyboard will have a "Double Gasket Design" to ensure a superior typing experience. It is also optimized for working or gaming. Its "meticulously crafted Aluminum body" also guarantees "a silky-smooth feel." Other noteworthy features include advanced, customizable features such as "hot-swappable switches and flexible, open-source firmware."
Source and image: 91mobiles