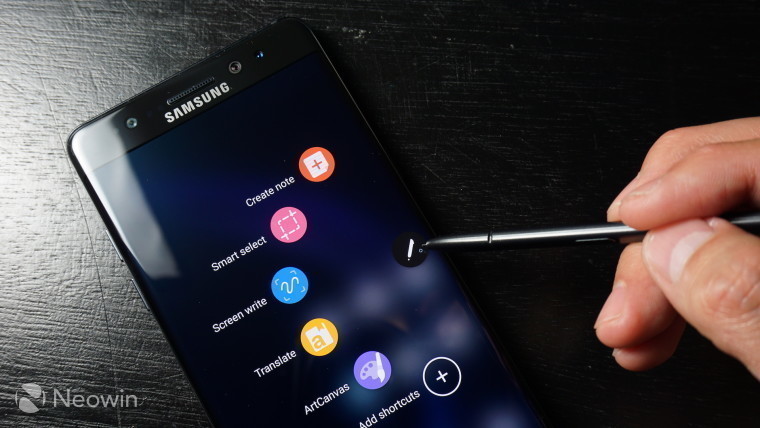 It's been over three weeks since Samsung announced its recall of the Galaxy Note7, following a series of incidents in which the handset caught fire, and some in which its battery exploded. Last week, the company escalated its efforts to encourage owners to return their devices under the recall program, pushing out a firmware update that will display a warning message every time the user turns the handset on or attempts to charge it.
Today, Samsung delivered a progress report on the recall program, in which it revealed that around 90% of Galaxy Note7 owners who have so far returned their devices have opted for a direct replacement. The company has been offering users the choice of exchanging their potentially faulty Galaxy Note7 for a new unit, or a full refund so that they can purchase another device instead.
That means that roughly 10% of those who purchased a Galaxy Note7 have chosen not to stick with the device - that's clearly a blow for Samsung, but things could certainly have turned out much worse.
DJ Koh, president of Samsung's Mobile Communications Business, said: "We are humbled by our customers' loyalty to the Galaxy Note7 device. This is why we want them to take advantage of their local replacement program so that they can continue to feel confident and excited every time they reach for their Galaxy Note7 device."
But many owners still haven't submitted to the recall program. In the United States and Korea, for example, almost 40% of Note7 owners are still using handsets from the original batch that remain subject to the recall. Samsung says it's continuing to encourage these owners to "power down and return their devices" without delay.
Source: Samsung