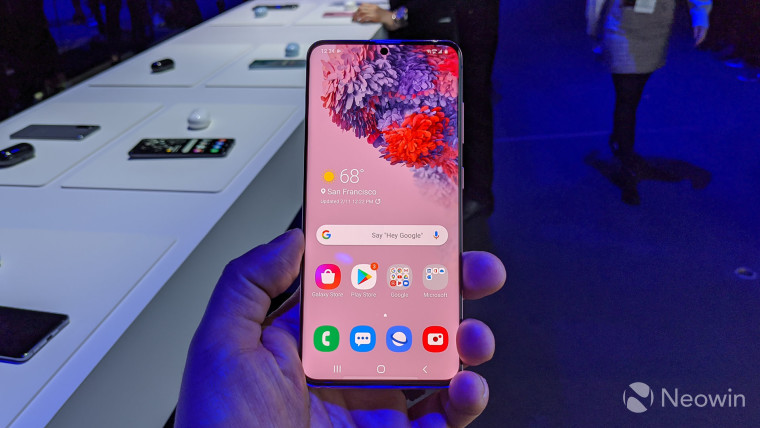 Samsung Display, the display manufacturing arm of Samsung, announced today its new OLED display built for 5G-enabled smartphones. The company claims its new offering has lower blue-light emission and less power consumption.
The South Korean firm's latest OLED display features the Eye Care Display certification from SGS, a Swiss inspection and testing services provider. In its tests, SGS found that the new OLED panel from Samsung Display emits 6.5% blue light. In contrast, the company's OLED smartphone display released in 2019 had 7.5% blue light emission.
Jee-ho Baek, Vice President of the mobile display strategic marketing team at Samsung Display, said:
"5G is expanding into a rapidly commercialized ecosystem where consumers can be connected to 8K as well as 4K streaming services, cloud-based gaming content and infotainment networks, increasing mobile device usage everywhere. Our 5G-optimized OLED display is taking the lead in the 5G era with its crystal clear imagery, distinguished designs, economical power consumption and increasingly eye-protective functionality."
The display maker also claims its OLED displays have nearly 70 percent less blue light emissions than most LCD smartphone panel available at present. In addition, Samsung Display's new OLED panel has 15% lower power consumption. Based on tests conducted by safety science firm Underwriters Laboratories, the OLED display's power consumption dropped from about 1.5W to 1.3W.