Samsung recently started rolling out the One UI 2.5 update for the Galaxy S20 series. The latest version of One UI also comes pre-loaded on the Galaxy Note20 series. The company also intends to bring One UI 2.5 to plenty of its other flagship devices including the Galaxy S10, Galaxy Note10, Galaxy S9, and Note9 series. One UI 2.5 might seem like a small update but it packs a number of changes and improvements.
Among other things, One UI 2.5 brings some much-needed usability improvements to Samsung's Android skin. Many of the system animations have also been tweaked and a number of minor but important features have also been introduced.
One UI 2.5 comes pre-loaded on Samsung's Galaxy Note20 series, but the update will also be making its way to the following devices:
Galaxy S20 series - Already rolling out
Galaxy S10 series
Galaxy Note10 series
Galaxy S9 series
Galaxy Note9 series
Galaxy Z Flip
Galaxy Fold
Samsung is already rolling out the One UI 2.5 update for the Galaxy S20 lineup, with other devices set to follow. Do note that not all the new features in One UI 2.5 will be making their way to all flagship Samsung devices eligible for the One UI 2.5 update. With everything now out of the way, here's a look at all the new features in One UI 2.5.
Gesture navigation support for third-party launchers
While Samsung added gesture navigation support to One UI with the release of Android 10/One UI 2 last year itself, the gestures only worked with the stock launcher. With the One UI 2.5 update, Samsung is finally adding support for Android 10 gestures to third-party launchers. This means that you can finally use the navigation gestures with your favorite launchers like Nova or Lawnchair.
Sadly, in my experience, the implementation seems to be buggy. On the Galaxy S20+ with Nova Launcher, the gesture navigation does not work smoothly and the gesture to go back home just stops working every once in a while.
Pro Video mode
Flagship Samsung phones have always had a Pro mode in their camera app that allows one to play around with various camera settings like ISO, shutter speed, white balance, AF points, and more before taking a picture. With One UI 2.5, Samsung is bringing the same Pro mode for video. This means one can use it for tweaking various camera aspects while recording a video. One can also select the microphone from which the phone records the audio in this mode as well.
Record cinematic videos
In Pro Video mode, Samsung is now also offering an option record videos in cinematic 21:9 aspect ratio in up to 8K resolution. If you know your way around photography or videography, you will love the addition of being able to record cinematic videos.
Use external microphone
You can now use Bluetooth earbuds like Galaxy Buds or other external microphone paired with your Galaxy smartphone as a microphone while recording videos.
Easily share Wi-Fi password
You can now easily share the password of the Wi-Fi network that you are connected to with other nearby Galaxy devices in your contact list. While joining a new Wi-Fi network, Galaxy S20 owners will get an option to request the password from other nearby Galaxy owners.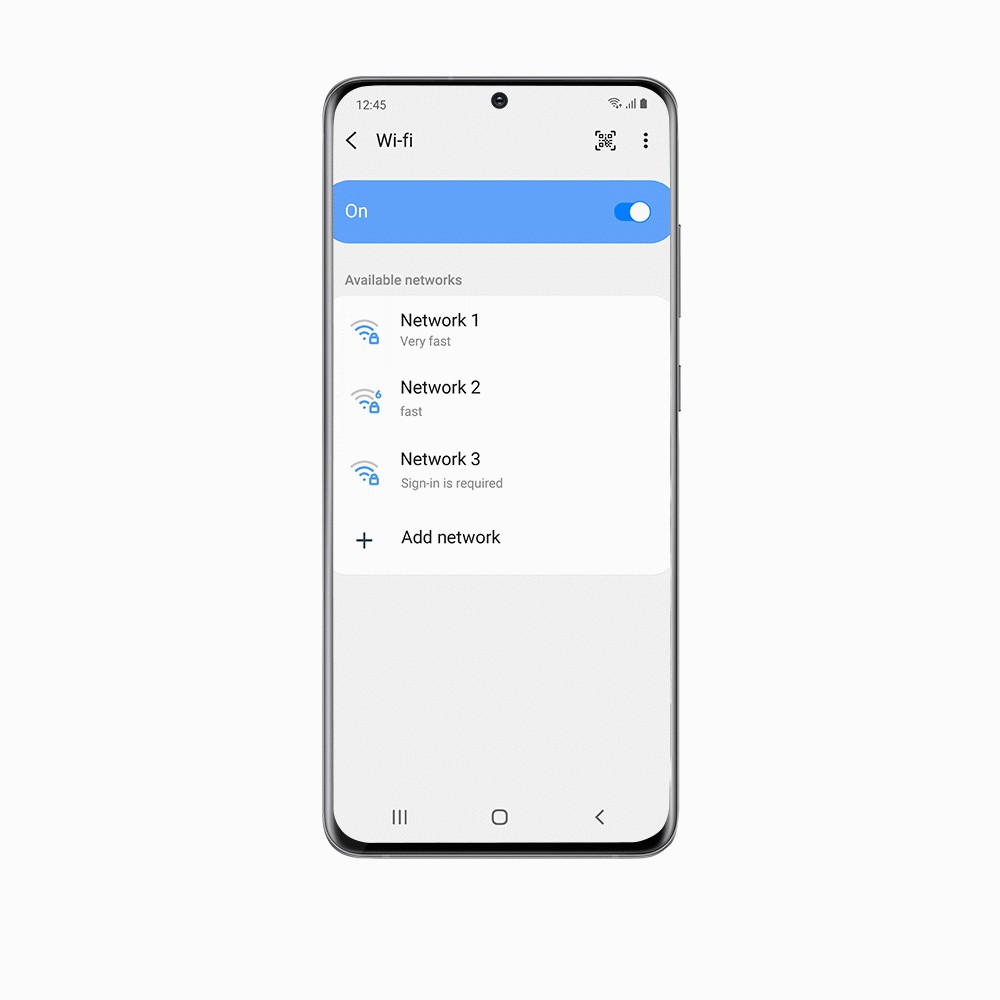 Wireless DeX
You can now turn your Smart TV, which has Miracast support, into a secondary display for DeX. Simply tap on the DeX icon from the quick settings panel and your Galaxy S20 will automatically connect to the nearest smart TV.
Use phone as a touchpad for DeX
The updated DeX experience in One UI 2.5 will allow Galaxy S20 owners to control the secondary display using multi-touch gestures. This includes the ability to swipe up with three fingers to view all recently opened apps, swiping down to go back home, and a left/right swipe to switch between apps.
Improved Samsung Notes
As a part of the One UI 2.5 update, Samsung has also updated its Notes app in a big way. There is now an option to link a specific line of text to an audio recording, write handwritten notes in different languages that will automatically be recognized, sync notes across devices, and more.
What changes in One UI 2.5 are you looking forward to the most to trying? Drop a comment and let us know!