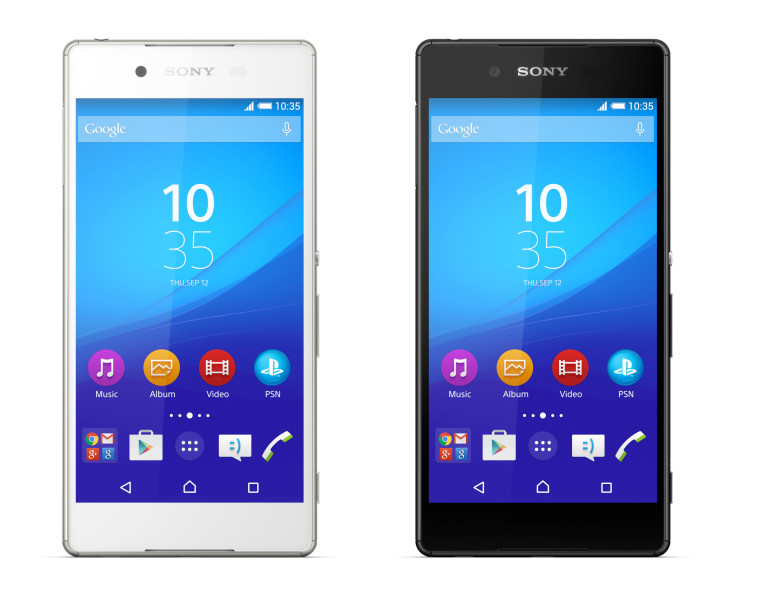 Sony hasn't had a good week with the leaking of over 200,000 documents and e-mails. But one e-mail revealed mockup images of the upcoming Xperia Z4, which may have forced Sony to announce its latest smartphone despite also signaling that it may exit the smartphone market completely.
The Xperia Z4 will be available in Japan around the middle of the year and will feature a 5.2-inch 1080p screen, a wide-angle 20.7MP camera, Android 5.0, and a water-resistant metal-and-glass body. Sony didn't confirm a price, but said it will be in the high-end market to challenge Apple and Samsung.
Product name
Xperia Z4
Dimensions (h × w × t)
About 146mm × about 72mm × about 6.9mm
Mass
About 144g
Battery capacity
2930mAh
Display
Liquid crystal
Birds Luminous display for mobile
Size
About 5.2 inches
Resolution (number of pixels)
1920 × 1080
OS
Android ™ 5.0
Built-in memory (ROM / RAM)
32GB / 3GB
SD memory card slot
Yes (microSD, microSDHC, microSDXC (maximum 128GB))
Processor
2.0GHz / 1.5GHz Okutakoa
External connection
Bluetooth®
Bluetooth® 4.1
External device
microUSB / MHL / headset connection terminal
DLNA
Yes
The main software
Sony Mobile original software
Music applications, such as album application
Google provides pre-installed software
Google PLAY ™, Google Maps ™, Gmail ™, Google Search ™, such as YouTube ™
Camera function
Main camera
About 20.7 million pixel back-illuminated stacked CMOS sensor Exmor RS for mobile
Front camera
About 5.1 million pixel back-illuminated CMOS sensor Exmor R for mobile
Camera shake correction
Yes, electronic (video / still image)
Auto focus
Yes (video / still image)
Self-timer
Yes
Motion picture
Image size
(Pixels)
<main camera>
4K (2160p), full HD 60fps (1080p) / Full HD 30fps (1080p) / HD (720p) / VGA (480p) / MMS
<front camera>
Full HD (1080p) / HD (720p) / VGA (480p) / MMS
Photo Light
Yes, main camera only
Still image
Image size
(Pixels)
<main camera>
20.7MP (4: 3) / 15.5MP (16: 9) / 8MP (4: 3) / 8MP (16: 9) / 3MP (4: 3) / 2MP (16: 9)
<front camera>
5MP (4: 3) / 3.7MP (16: 9) / 2MP (4: 3) / 2M (16: 9)
Flash
Yes, main camera only
Smile Shutter
Yes
Waterproof / dustproof
Yes / Yes (IPX5 / 8, IP6X)
NFC
Yes
Wi-Fi
IEEE802.11a / b / g / n (2.4GHz / 5GHz) / ac compliant, MIMO support
Major Languages
Japanese, Chinese Simplified, Chinese Traditional, Czech, Dutch, English (UK), English (US), French, German, Italian, Norwegian, Polish, Russian, Spanish, Swedish , Turkish, etc.
Color variations

White, Black, Copper, Aqua Green
The announcement comes as a surprise after Sony signaled it will scale down its underperforming operations such as smartphones to focus on its more successful products. The company said it would no longer pursue sales growth and has not ruled out an exit from the smartphone market completely.
As yet there is no word on any release outside of Japan.