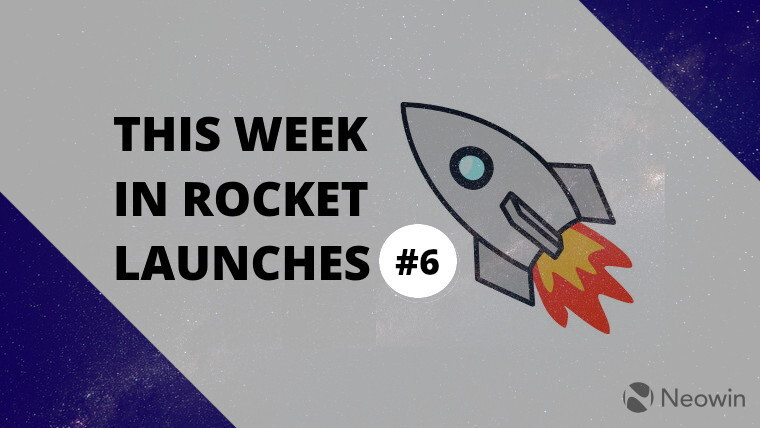 Welcome to This Week in Rocket Launches 6, it looks set to be a bit of an interesting week with Blue Origin planning to launch its New Shepard NS-15 mission which will prep the firm for a crewed flight next time around. We've also got launches from SpaceX, Rocket Lab, Roscosmos, China, and ExPace which will re-attempt a mission originally slated for last week.
Monday, March 29
The first rocket we could see take off this week is ExPace's Kuaizhou KZ-1A carrying the Jilin Gaofen 2D satellite that will join the Jilin 1 Earth observation constellation. The payload, also known as Jilin 28, is a 230 kg satellite that will be used to take photos of Earth from 535 km. The launch of this rocket is not set in stone but it could go up from Monday.
SpaceX is also looking to carry out its Starship SN11 mission on Monday. The firm was aiming for a launch last Friday but it was ultimately scrubbed. Similarly to the last two test flights, SN11 will fly to 10 km before attempting to land. During the SN10 mission, Starship did land but it also managed to catch fire which caused the ship's destruction several minutes later. The SN11 mission will be streamed by SpaceX on its YouTube channel when Starship is ready to launch.
For those just tuning in, it was scrubbed. They will try again on Monday! 🤓🚀

— Neowin (@NeowinFeed) March 26, 2021
Thursday, April 1
The first rocket that we could see launch on Thursday is Rocket Lab's Electron. As part of its STP-27RM mission, Rocket Lab will launch an experimental payload for the U.S. Air Force. The Payload is a space weather instrument called Monolith and is part of the Space Test Program. It will demonstrate the ability of small satellites to support large aperture payloads. While the mission is eligible for launch on Thursday, it could launch later.
Another mission that will take off from Thursday is the New Shepard NS-15. Blue Origin, who makes New Shepard, is the firm owned by Amazon's Jeff Bezos. It will be using a booster rocket called Tail 4 which itself comes equipped with an improved BE-3PM engine. The CC 2.0-2 RSS First Step capsule has been upgraded for astronauts who will also come aboard and then leave again before the rocket launch – this will prepare them for NS-16 which will be a crewed mission. You'll be able to find a stream of the event here. As with the other launches so far, this mission is also marked with a No Earlier Than (NET) tag so it may happen after Thursday. Below is a video from the NS-14 mission:
The final launch on Thursday will come from Roscosmos who is launching a Soyuz 2.1b with the 4th Resurs-P satellite. The Resurs-P series of satellites are Earth observation satellites that are used by several Russian governmental agencies including Russia's meteorological agency. The launch was delayed from November 2019 and November 2020.
Friday, April 2
The final launch of the week will come from China. The Long March CZ-4C will carry the Gaofen 12-02 remote sensing satellite which will perform high-res Earth observation. The satellite has a sub-meter level resolution which is suited for urban planning, crop yield estimation, and disaster prevention. The mission is being launched for the China High-definition Earth Observation System (CHEOS).