A month after its last Windows 10 Mobile Insider Preview was released, Microsoft finally rolled out a long-awaited new build to the Fast ring today. However, the late discovery of a critical bug means that those using the previous build on their devices cannot upgrade directly to new build 10549, and must first downgrade to Windows Phone 8.1 if they wish to install it.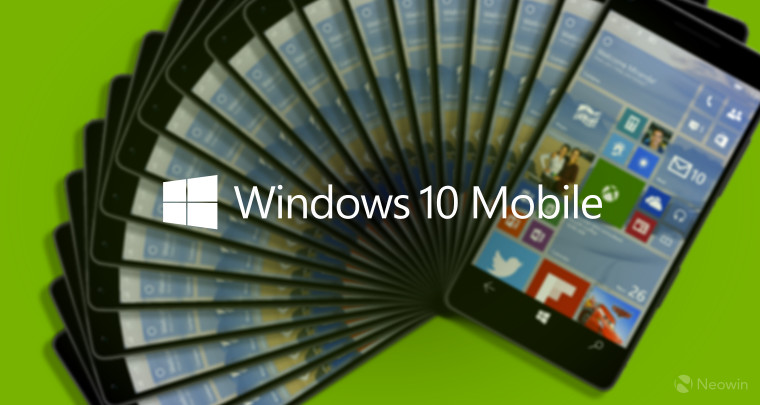 Those who go to the trouble of restoring and wiping their devices to upgrade to build 10549 will have their efforts rewarded with a range of improvements and new features, as Microsoft's Gabe Aul explained today:
Improvements to Cortana: Cortana now works for Insiders in Japan and in English for Insiders in Australia and Canada. For more information on new languages in Cortana – see my post here.

Messaging app improvements: The Messaging app now has a text box that can be expanded as you enter text. Previously, the text box had 2-3 lines which made it really hard to see what you were typing. As I mentioned yesterday with Build 10565 for PC, an upcoming build for mobile will include the integrated Skype capabilities for you to preview.

Diverse emoji: With this build, we are adding support for Unicode's diversity emoji's. Consistent with Unicode's vision, we're excited to offer people all over the world with emoji that reflect more human diversity. We added this capability to the PC with Build 10547 and now we're extending to mobile. Check out our new diverse emoji and let us know what you think.

An update for Lumia 1020 users: Lumia Camera is no longer uninstalled when you update to Windows Mobile 10, so you can continue using it when you update your phone from Windows Phone 8.1. You should use Lumia Camera in order to take advantage of all of the Lumia 1020's great camera capabilities. Lumia Camera is not yet available in the Store for Windows 10 devices so you will need to use the Windows Phone Recovery Tool to return to Windows Phone 8.1 in order to get the app back.
Those who choose to stick with the previous Insider Preview, build 10536.1004, won't get any of these goodies for now though. Microsoft has said that it's "working to ensure" that those users will be able to upgrade directly to the next build - but at this stage, there's no indication of when that will come.