July marks the two year anniversary of the Xbox Games with Gold program - first announced at E3 2013 - which offers free titles for Xbox Live gold subscribers, ranging from indie games to triple-A. Since its launch two years ago, Microsoft has offered up 72 different games across the Xbox 360 and Xbox One. As a retrospective, we've included some of the program's standout titles, from Sleeping Dogs to Terraria, and lots more.
Xbox 360
Games with Gold originally launched on the Xbox 360, and although the Xbox One made its debut in November of 2013, Microsoft's Games with Gold offerings were exclusive to the 360 until June of 2014, resulting in some great games for those who held onto their Xbox 360 despite the newer generation's launch.
Halo 3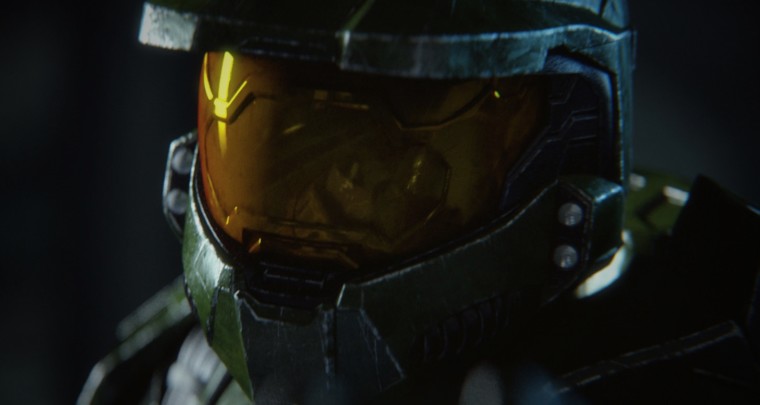 Everyone and their mother owned Halo 3 - or so you'd think. Microsoft's offering of Halo 3 in October of 2013 rounded up the rest of everyone (and their mothers) who didn't, and dragged them into Microsoft's flagship space shooter craze feet first. This brought around an entirely new fan base who probably went out and bought Halo 4 right after their first time experiencing the Halo series in all its glory.
Sleeping Dogs
Sleeping Dogs was a sleeper title. Many critics and consumers wrote it off even before release due to its status as a Grand Theft Auto clone and a leftover of the failed True Crime series, continuously pushed back due to delays and budget issues. This meant underperforming sales, and a great game that went untouched by many who could've had the chance to experience its immersive, almost addictive depiction of Hong Kong. When Microsoft released the game on Games with Gold in January of 2014, almost two years after its initial release, they made a conscious decision to revitalize the game, and bring its experience to the masses.
Hitman: Absolution
Hitman: Absolution dropped six years after the last iteration of the series, Hitman: Blood Money. The game had some stark differences from its predecessors, but ultimately revived interest (and sales) in the series, and once again brought consumers on board with Agent 47's calm and collected espionage antics. The game sold well, but its Games with Gold release in April of 2014 revitalized sales in time for this year's December release of the latest iteration, simply titled Hitman.
Terraria
Terraria remains one of the best-selling (and all-around best) indie games of all time. Similar in concept and spirit to Minecraft, but in two dimensions, the game released on four major platforms (PC, Xbox, Playstation, mobile - sorry Nintendo, you'll have to wait a bit longer) to rave reviews and major hype. When Microsoft released the game on Games with Gold in April of 2015, they reassured gamers that it was okay to experience an indie game on a console platform.
Xbox One
The Xbox One was a bit late to the party - only becoming part of Games with Gold in June of 2014 - but it hasn't underperformed. In addition to a slew of great releases, Xbox One Games with Gold releases are frequently available for a longer period of time than 360 releases, and highlight the console's unique features.
Halo: Spartan Assault
Yeah, another Halo game. Microsoft is known for them, after all. But this one is unique: unlike most other games in the Halo series, Halo: Spartan Assault breaks free of the first person shooter mold and plays as a top-down third person shooter. The game was released in July of 2013, and hit Games with Gold nearly a year later, in June of 2014. Despite being a non-traditional Halo game, it received positive reviews and was considered by many to be a true part of the Halo series.
Worms Battlegrounds
The Worms series is a veteran of the video game industry. Despite their first release being two decades ago, the team behind Worms has consistently managed to continue producing new games in the series almost every year. The gameplay isn't anything new - Worms has used the same formula since its first release in 1995 - but it always manages to stay fresh and fun. Games with Gold brought Worms Battlegrounds around to the Xbox One again in December of 2014, only 7 months after its initial release, and repopulated its online servers - because chaotic multiplayer battles are the spirit of Worms.
Rayman Legends
Rayman Legends was originally slated to arrive as a WiiU exclusive, but we're glad it didn't - not because we don't love Nintendo, but because so many more people got to experience the game's excellent platforming and vibrant world as a cross-platform title, including on Xbox One. Rayman Legends hit last-gen consoles first, and arrived on the Xbox One (and Playstation 4) in February of 2014. In March of 2015, gamers were reminded to play it again on Games with Gold.
---
We could only fit so many selections into this list, and there are still many more great games included in Games with Gold during its two year (and counting) run. Which games would you like to see made available on Games with Gold in the future? Let us know in the comments, and check out our full Games with Gold coverage here.