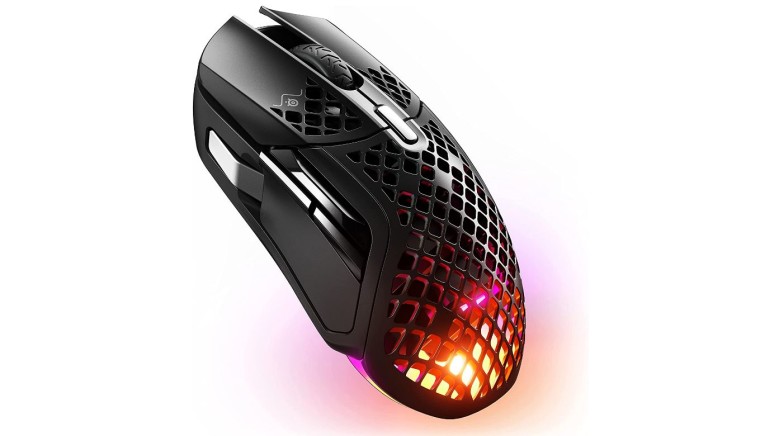 SteelSeries sells some of the best PC gaming peripherals around. That includes its high-end gaming mice products. Right now, one of its best gaming mice, the SteelSeries Aerox 5, has big discounts on Amazon. You can get the wired version of the mouse for just $59.99 or 25 percent less compared to its normal $79.99 price. The wireless version is on sale for $96.42, or 31 percent off its regular price of $139.99.
Both versions of the Aerox 5 mouse have nine programmable buttons, including a five-button side panel that is perfect for adding some extra macros for your gaming needs. Both also have an 18,000 CPI (counts per inch, not to be confused with DPI) optical sensor on the bottom for fast reaction times and an IP54 rating for water and dust resistance.
The wired version of the mouse has a light microfiber mesh USB-C cable. The wireless version can keep playing for up to 180 hours on a single charge and can go up from 0 to 40 hours of gameplay from a single 15-minute charge. It uses Quantum 2.0 wireless technology with a 2.4GHz connection for lag-free gaming, or even if you want to get some work done.
If those don't interest you, you can also browse through Amazon US, Newegg US, or Amazon UK to find some other great tech deals, or visit the Deals section of our articles to see if there's anything we've posted in the past few days that could be of interest.
Our stories may contain affiliate links for products/apps where Neowin is paid an affiliate fee if you complete a purchase via those links.