7 Days is a weekly round-up of the Editors' picks of what's been happening in the world of technology - written with a dash of humor, a hint of exasperation, and an endless supply of (Irish) coffee.
Well. That was quite a week. From excitement and delight, to shock and outrage, it's been quite the rollercoaster ride – and no-one would blame you if you've been struggling to keep up with it all. But rejoice, for 7 Days is here once more to bring you up to speed on the week's top tech news.
We begin this week in the UK, where the BBC has launched a new digital store, to make it easier to buy and keep shows from its vast library of new and archive content. The Beeb also released a Windows 10 Universal app for the new store, including Cortana support.
There was good news this week for those affected by CoinVault and Bitcryptor ransomware in recent months. Ransomware locks users out of their files, demanding payment to a third party in order to restore access – but Kaspersky Lab is offering a free decryption tool to those affected by these specific examples.
There was a brief flurry of panic among Snapchat users this week, as the company revised its terms of service, apparently granting itself the right to do pretty much whatever it wanted with everything – including photos – sent via the app. However, Snapchat later assured its users that their Snaps will continue to remain completely private.
But the award for Week's Biggest Freak-out goes to the millions of Twitter users who were practically foaming at the mouth in disgust, as the social media giant ditched its 'Favorite' star in favor of a heart icon, representing a Facebook-style 'Like', claiming that its old icon was somehow "confusing".
This seemingly trivial change angered many. Some calmly pointed out that the move could affect user engagement, since expressing a 'like' for something is subtly different to what they perceive as the more neutral 'favorite'. But there were some hilarious overreactions too, including some who believe you're now gay if you're a guy who 'likes' another man's tweets.
LOL.
Microsoft infuriated millions of its customers this week too, as an out-of-the-blue announcement revealed big changes to its OneDrive cloud storage platform. The company declared an end to unlimited storage for paying customers, just one year after introducing that feature; slashed its free storage allowance by two-thirds; ditched the free 15GB 'camera roll' storage bonus; and binned some of its paid storage plans.
As I explained in an editorial on Tuesday, Microsoft's changes are completely nonsensical, particularly given the vacuous, meaningless explanation that it offered to try to justify them.
Still, there was plenty of good news on the Microsoft front this week too, including a very welcome addition to its lineup of enterprise partners. The company has joined forces with Red Hat Inc., to deliver new hybrid cloud computing solutions, including availability of Red Hat Enterprise Linux on its Azure platform.
And after resurrecting its popular Work & Play Bundle in the US last week, Microsoft brought it to the UK for the first time on Thursday. It includes one-year subscriptions to Office 365, Xbox Live Gold, Skype and Assure Software Support, along with a bonus £40 gift card, and the company says it will save buyers over £220 compared with purchasing each item separately.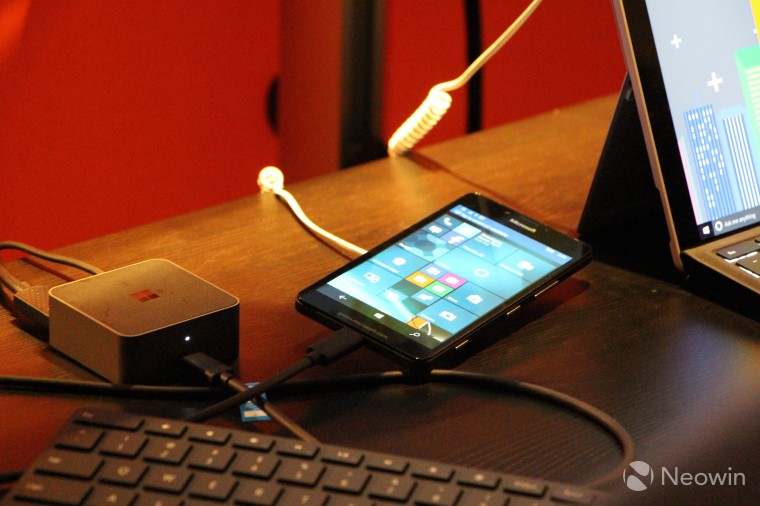 The first pre-orders are also available in the UK for Microsoft's Display Dock, its new accessory designed for the 'Phone Continuum' feature in Windows 10 Mobile, which will be available on its upcoming Lumia flagships.
Over in the US, the company has been offering some juicy discounts on some of its hardware lately. Its Portable Power DC-21 – the 6000mAh mobile charger that it released last year for $49 – is currently available with almost 50% off.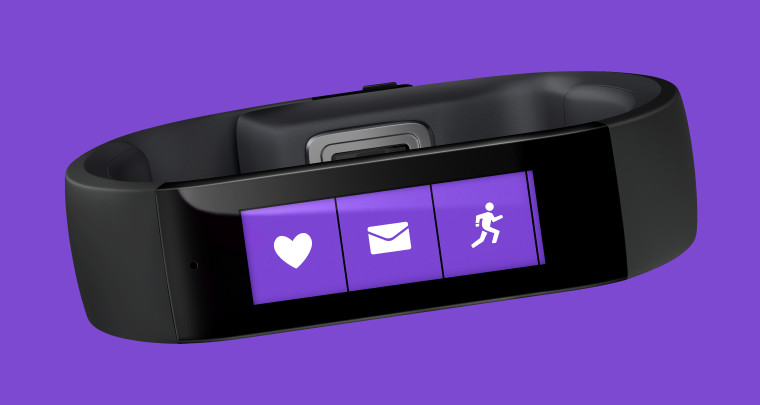 The original Microsoft Band was also available (albeit briefly) for just $79.99 this week. While that offer has since expired, the device remains on sale for $129.99, a savings of $70 on its original price. But as the company continues to clear stocks of the first-gen model, there's a very good chance of deeper price cuts in the weeks ahead.
The all-new Microsoft Band 2 went on sale in the US last week, and Neowin Editor Anthony Tosie has been spending some time with the health- and fitness-focused wearable ahead of his in-depth review. On Thursday, he explained how some of the smallest changes in the second-gen device have made a big difference over its predecessor.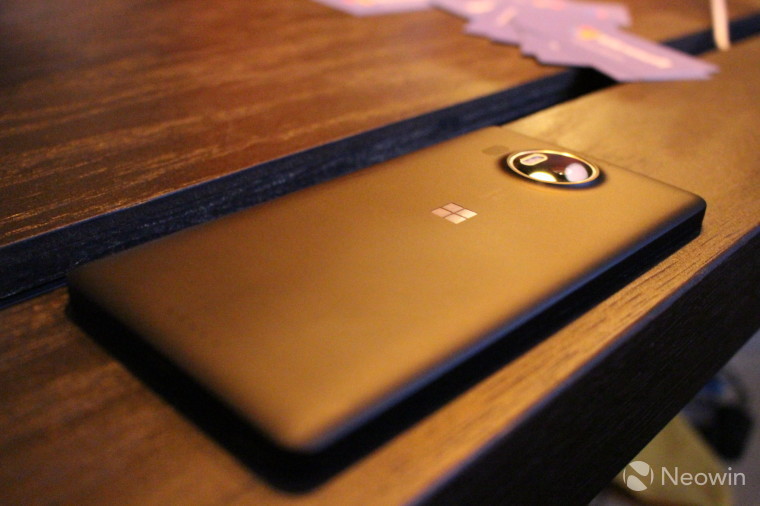 Microsoft's new flagship phones, the Lumia 950 and 950 XL, are due to be released this month – in some parts of the world, anyway. Further details of availability have emerged in recent days:
While the 950 and 950 XL will be the first handsets available with Windows 10 Mobile pre-installed, the OS will also roll out to existing devices in the weeks and months ahead. In preparation for that, Microsoft added a new 'Software update for Lumia with Windows 10' page to its support site, including details on how to prepare your handset for the upgrade.
Following Microsoft's rollout of Windows 10 Mobile Insider Preview build 10581 last week, we asked our readers what they think of it so far. That build didn't include much in the way of new features, but the company promised significant improvements to its overall quality. Did it succeed? Check out what others thought of the latest Mobile preview, and join in the discussion!
While it didn't release a new build for phones this week, Microsoft did roll out a new Windows 10 Insider Preview for PCs – and it's quite a significant one. While not explicitly confirmed by Microsoft, all signs point to new build 10586 being the same build that will soon be released publicly – i.e. to non-Insiders – as the 'Windows 10 Fall Update' (known also as 'Threshold 2').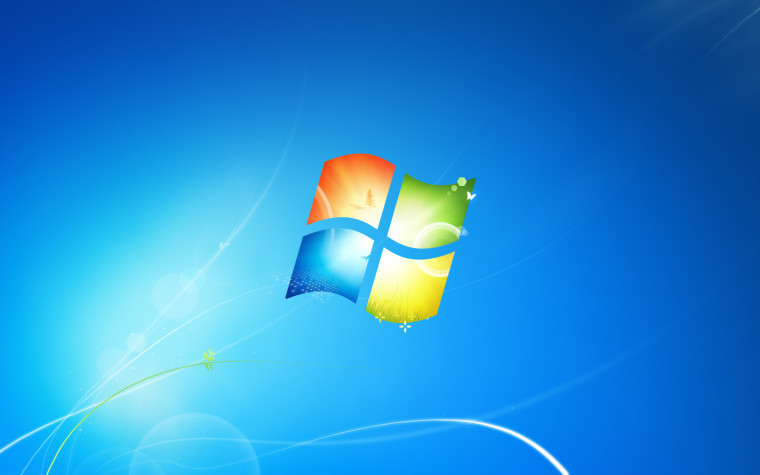 While some of Microsoft's hardware partners continue to offer PCs with Windows 7 and 8.1 pre-installed, that will end next year. Microsoft's updated platform notes reveal that OEMs will have to stop pre-loading its older OSes onto new devices before the end of 2016. After that, it's Windows 10 all the way.
Google's head of design, Matias Duarte, made some ill-advised comments this week about Windows 10. In a series of tweets, he mocked Microsoft's new OS for being "basically XP with a flat design skin", adding further witless insights such as "Windows 10? More like Windows 10 years ago!".
Duarte apparently failed to consider what his statements said about his own company's operating systems. By the same logic, the very latest Android release could easily be dismissed as just 'old Android with a flat design skin', given that the core basics of the user experience remain fundamentally similar to versions released years ago.
Excruciatingly, Duarte went on to pat himself on the back for his "overly clever tweetbait."
Eugh.
Google published its latest monthly platform stats this week, breaking down the proportion of active Android devices running each version of the OS. It's taken Android 5.x Lollipop a whole year to crawl its way onto just one quarter of devices; and after a full month of availability, Android 6.0 Marshmallow is on just 0.3%.
At that rate, it will take almost 28 years for Marshmallow to reach all active Android devices.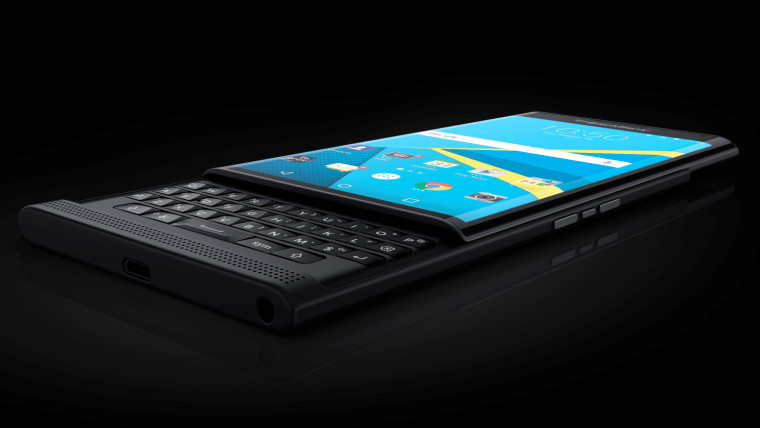 BlackBerry's stylish new Android flagship, which features a dual-curved display and slide-out QWERTY keyboard, will soon go on sale – but bizarrely, it won't be running the latest version of the OS. Instead, the awkwardly-named 'Priv' is shipping with Android 5.1.1, and won't get 6.0 Marshmallow until next year, but BlackBerry will deliver monthly OS security updates to the new device.
The Priv is now available in the US, priced at $750 SIM-free, or $249.99 on a two-year plan with AT&T.
Cortana has been available as a beta on Android since August, and on Wednesday, Microsoft opened registrations for those wishing to try out the digital assistant on Apple's iOS too.
A week after ditching his Apple notebook for Microsoft's Surface Pro 4, Neowin's Timi Cantisano published some side-by-side comparisons of the high-end Windows 10 tablet with the 11- and 13-inch MacBook Air, including a large gallery of photos.
Some buyers of the Surface Pro 4, and the new Surface Book, complained recently of a troubling issue causing the displays on their devices to sporadically – and very noticeably – flicker. However, that issue now appears to be resolved, after Microsoft released firmware updates, including new drivers, for both devices.
If you've been considering buying an Xbox One in the US or UK, you might be interested in a couple of deals that popped up this week. Brits can currently purchase a 1TB Xbox One with £50 off and a free copy of Halo 5: Guardians. On the other side of the Atlantic, buyers can now get a free game of their choice when they buy any Xbox One bundle in the US.
Elsewhere in the gaming world, Activision Blizzard – publisher of many leading franchises, including Call of Duty, World of Warcraft, Destiny and Starcraft, among others – announced its acquisition of Candy Crush Saga developer King, in a deal worth $5.9 billion.
Batman: Arkham Knight was re-released for PCs last week, after it was pulled in June following complaints from buyers of appalling bugs and massive performance issues that made the game unplayable. This week, Warner Bros admitted that there are "issues that [it] cannot fix" in the game, and is now offering a full refund to disappointed buyers.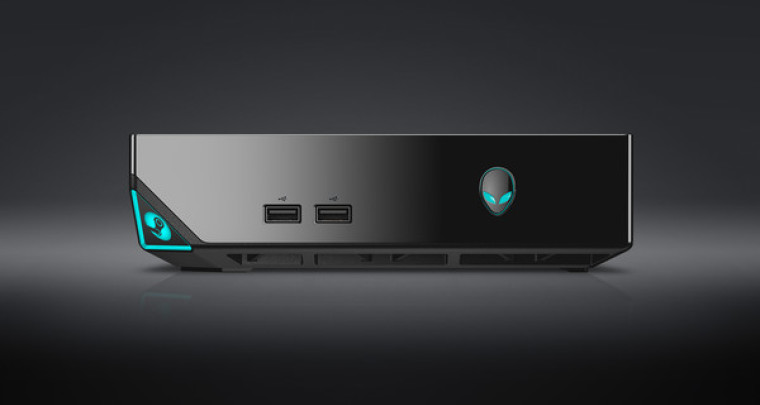 Remember the Alienware Steam Machine? The gaming device has been rumored for what seems like an eternity – but this week, Neowin editor Christopher White got his paws on the new console, sharing his first impressions and a few unboxing photos.
Our journey through the tech world this week is almost at an end, but before we wrap things up, let me first invite you to check out some of the other great content that the Neowin team has brought to our readers in recent days.
Last week, messaging service Wire launched on Windows, following its debut on iOS, Android and OS X.
This week, Wire CEO and Founder Jon Christensen had a chat with our reporter Matt Brown, about the past, present and future of the service, including discussion of Universal Windows apps, the Xbox One, and his days on Microsoft's Skype team.
Timi Cantisano took a closer look at the Janus One – one of the most basic mobile phones that you'll find on the market these days. In his review, he considered whether such a limited device is perhaps too simple for a 'smart' world.
And in a world-exclusive review, Neowin editor Steven Johns got his hands on Xiaomi's new Hybrid Earphones. Could they be the best budget in-ear 'phones on the market? Be sure to check out his review!
---
The week ahead
The Windows 10 Fall Update is expected to arrive this week – indeed, it could roll out as soon as Tuesday, according to a Microsoft India support engineer who said it will be released on November 10, and will also bring local support for Cortana in India.
And on Thursday, the long-awaited New Xbox One Experience, powered by Windows 10, will finally roll out, bringing a range of exciting new features, including the full launch of backward compatibility for Xbox 360 games. We've got loads of cool coverage lined up for you, so be sure to stick to Neowin in the days ahead...
And along with the usual mix of official news, juicy rumors, and intriguing insights, it should be another exciting week!
---
As ever, there's plenty more to read across the site – including loads of interesting discussions over on our forums. From all of us on the Neowin team, have a great weekend!