7 Days is a weekly roundup of the Editors' picks of what's been happening in the world of technology - written with a dash of humor, a hint of exasperation, and an endless supply of (Irish) coffee.
Christmas is just a week away, but if you were expecting things to slow down across the tech industry with the festive break approaching, you couldn't have been more wrong. This will be the last edition of 7 Days for the year, but there's plenty to get through, so let's get on with it!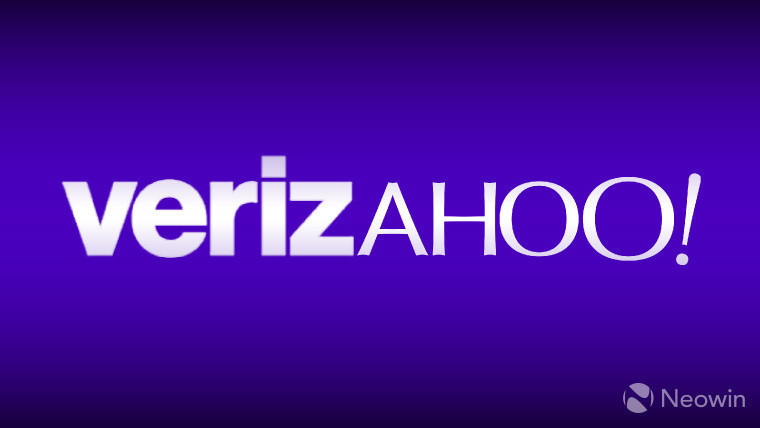 Our journey this week begins with another massive security disaster for Yahoo. In September, the firm admitted to a data breach that occurred in 2014, which compromised the data of over 500 million users. This week, it confessed to another breach, affecting up to one billion accounts - and it looks like Verizon is now thinking of abandoning its $4.83 billion Yahoo acquisition as a result.
Note-taking platform Evernote got itself into a dreadful mess of a very different kind on Wednesday, as details emerged of its new privacy policy, allowing some of its employees to read users' notes. Unsurprisingly, many users were furious about this, and it didn't take long for the company to reverse course and issue an apology.
Microsoft co-founder and celebrated philanthropist Bill Gates launched a $1 billion fund to stimulate research and development of clean energy technology. The fund is also being backed by other investors that include Facebook's Mark Zuckerberg and Amazon's Jeff Bezos.
Europe is taking on America's GPS and Russia's GLONASS satellite navigation systems with its own Galileo system, which went live this week. Galileo promises even greater accuracy than existing systems, and will be compatible with many newer smartphones via a software update.
Last week, Nokia heralded the return of its brand to mobile devices, announcing that new Android smartphones are on the way. The first Nokia-branded handset to emerge from its new partnership was unveiled on Tuesday... but it's not an Android device.
Back in October, Apple unexpectedly announced the delay of its "magical" AirPods, the new wireless earbuds that no-one asked for, but which it decided to launch as a result of its unwelcome decision to remove the headphone jack from its newest iPhones. On Tuesday, the company finally opened pre-orders for the AirPods, priced at $159. If you lose one of your AirPods - and let's face it, you probably will - Apple will charge you $69 for a replacement.
For some similarly magical/stupid reason, Apple won't be launching its new BeatsX wireless headphones - which it announced in September - until February.
On the software side of things, it's been a busy week for Apple, with plenty of updates released:
Apple also rolled out the general release of tvOS 10.1 and watchOS 3.1.1 on Monday. However, it soon pulled watchOS 3.1.1 after widespread reports that the update was permanently bricking Apple Watches.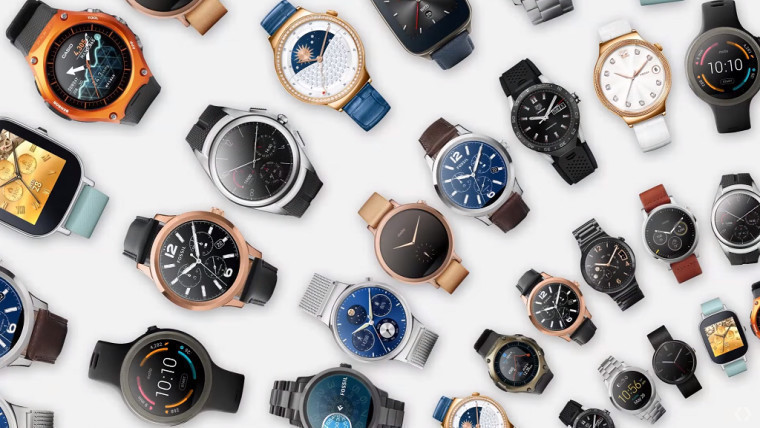 In September, Google delayed the launch of Android Wear 2.0 until next year. On Tuesday, it released its fourth Developer Preview of the new smartwatch OS, bringing a wide range of improvements and new features.
Intriguingly, Google also bought Cronologics, the company that launched the first smartwatch with support for Amazon's Alexa digital assistant.
Originally developed as 'Project Brillo', Google announced the launch of its Internet of Things platform this week. Appropriately named 'Android Things', it also released its first Developer Preview, promising regular updates, security fixes and patches.
Rarely does a week go by without details of some ghastly new security issue being highlighted on Android devices. This week, it emerged that a load of Android handsets - including two from Lenovo were found to have trojans embedded in their firmware.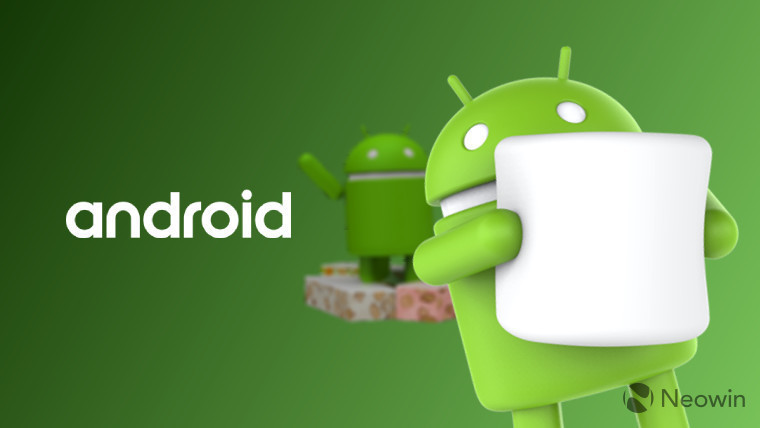 While Google has already released Android 7.1.1 Nougat, most manufacturers haven't even started to upgrade their devices to Android 7.0. Some have, though, while others are testing their Nougat updates; here are the latest arrivals:
Huawei launched a new Android 'concept' phone, the Honor Magic, designed to help the company "pre-evaluate uncertain future technologies". Curiously, the device has some pretty conventional specs, although it does include some interesting and distinctive features, but rumors that it would have a curved-edge display proved to be unfounded.
Meanwhile, it looks like Samsung will be going all-in on curved displays with its next Galaxy flagship. A report claims that the Galaxy S8 will only be offered with a dual-curved screen, with no 'conventional' flat display option.
Last week, Verizon foolishly stated that it had no plans to release an update to block network access for the Galaxy Note7, despite its US carrier rivals stating that they would do so. Verizon said that it didn't want to prevent users from making calls during the holiday season or in an emergency situation - even though Samsung's fiery flagship has already been responsible for creating emergency situations, leading to its ban from all flights in the US.
This week, Verizon finally saw sense and reversed its position.
Let's hope Samsung's future flagships don't have similar overheating problems, or things could get very uncomfortable while wearing its new Gear VR 2 headset, which the company confirmed this week. Samsung is also working on a mixed-reality 'holographic' headset, similar to Microsoft's HoloLens.
You can now ask Google to play Netflix videos and search through your Photos, thanks to a new update available for its voice-activated Home speaker hub.
But Google's plans to build its own self-driving cars have reached the end of the road - for now, at least. Google's parent firm Alphabet has suspended development of its own purpose-built autonomous vehicles, and has instead spun off its efforts into a separate company, Waymo, which will develop self-driving technology for use by other manufacturers.
Dozens of technology firms of all sizes have signed a pledge against the creation of a database of Muslim Americans, proposed by US President-elect Donald Trump. Microsoft made a public statement on the matter too, saying that such a database would be discriminatory, and against its values, and that it "wouldn't do any work to build a registry of Muslim Americans."
Microsoft's struggles in the mobile space have been well documented - and with its global smartphone market share dropping to 0.4%, you might well be wondering if the company even plans to show up at the next Mobile World Congress. Don't worry, though - Microsoft will "do great things" at MWC 2017.
Coship voiced serious concerns about the future of Windows 10 Mobile in October, and questioned the value of continuing to invest in the platform. It said that it would crowdfund its next Windows phone to gauge the level of public interest in its devices - but that crowdfunding campaign ended today with just 30 backers worldwide, reaching only 2.6% of its $100,000 goal.
Microsoft added the two newest Windows 10 Mobile flagships - the Alcatel IDOL 4S and HP Elite x3 - to its Windows Device Recovery Tool on Monday, raising some interesting questions.
It included a reference to an "Open Market" version of the IDOL 4S, a device that is currently available exclusively on T-Mobile in the US. Alcatel later confirmed that the handset will be made available in "various markets in Europe".
The release notes also mentioned an "Elite x3 Telstra" model, hinting at a variant of the device locked to Australian carrier Telstra. However, HP confirmed to Neowin that it refers to an unlocked Australian model of the phone with compatibility for Telstra's network.
The Elite x3 is now available with a chunky discount in the US. Microsoft has cut $150 (19%) off its price, as well as slashing the Lumia 950 XL's price by $200 (40%), reducing it to $299.
Over in the UK, Surface Book and Pro 4 buyers can now get 10% off, as well as a free Xbox One S, from the Microsoft Store.
Another UK retailer is offering the same deal, along with 10% off many other premium Windows 10 PCs, including a free three-year guarantee.
Back in the US, Microsoft has launched its Holiday Super Sale, offering huge savings on its Surface devices, along with discounts and freebies on the Xbox One S, up to $1,100 off Windows 10 PCs, and lots more deals on wearable devices, drones, speakers, mice, keyboards, monitors, and more.
On Monday, Microsoft announced launch plans for its new Surface Book with Performance Base in eight new markets.
Microsoft also declared its Surface Hub collaboration device a resounding success, revealing some interesting details about sales, and announcing a new 'Try-and-Buy' program for companies thinking about making a purchase.
Chinese manufacturer Chuwi revealed its new Windows 10 LapBook, with a 14.1-inch display and Intel's new Apollo Lake processors. The company told Neowin that it expects the device to launch for under $300.
And it looks like fellow Chinese firm Xiaomi may be preparing to launch a Windows 10 version of its new 9.7-inch Mi Pad 3 tablet, with an Intel Core m3 processor and 8GB RAM.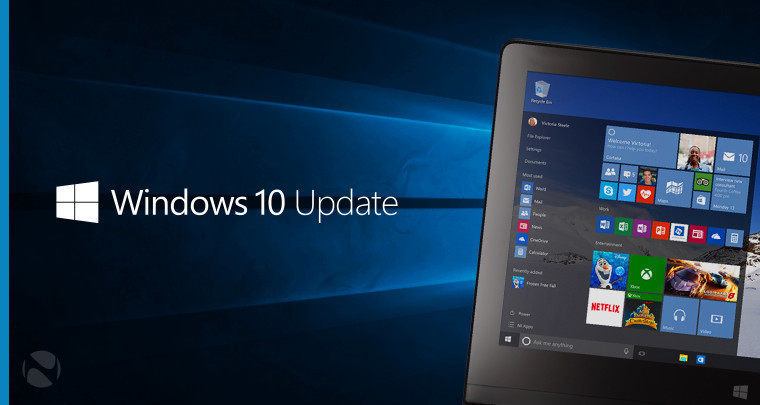 This week was Microsoft's Patch Tuesday, which meant there were plenty of updates available:
However, one update recently pushed to Windows 10 PCs caused more harm than good, disrupting DHCP functionality, and preventing systems from connecting to networks. However, Microsoft has since issued a fix to resolve that problem.
Microsoft released Windows 10 Insider Preview build 14986 to PCs in the Slow ring, just one week after its Fast ring rollout.
ISOs for build 14986 will be coming next week - but Microsoft has confirmed that there won't be any more preview builds until 2017.
On Tuesday, Microsoft revealed the Cortana Skills Kit and Devices SDK - a major announcement. Third-parties will now be able to connect with the digital assistant more easily, greatly expanding its usefulness, while the Devices SDK will allow manufacturers to bring Cortana to their own hardware.
One of the first devices to be powered by Cortana was teased in a video this week; a high-end speaker built by Harman Kardon, coming next year.
Cortana, Bing, and other Microsoft services will continue to benefit from HERE location data, after the two companies signed a multi-year agreement, which will include real-time traffic information and live public transit data in Bing Maps.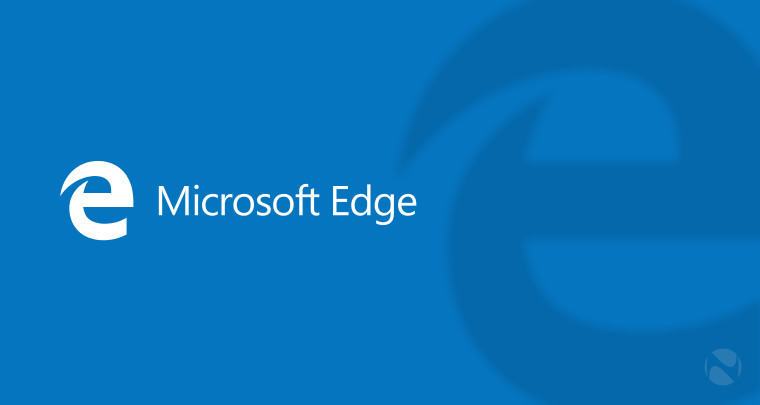 Microsoft's Edge browser will begin blocking Flash content by default with the arrival of the Windows 10 Creators Update next year.
However, a security researcher discovered a bug within Edge's SmartScreen feature, which could allow scammers to create legitimate-looking warning messages and block reputable websites.
There were a few problems for Microsoft's Skype Preview app earlier this week too, as many users reported that the app was crashing on start-up - but Microsoft fixed the issue a day later.
The company is now looking to the future of its communications platform, and - like it or not - Skype's future will be filled with bots, bots, and more bots.
On Android, the future may well be Skype Mingo, which is now available as an alpha release. The new app aims to be a single communications hub, including support for native calling, SMS and contacts management.
Meanwhile, on iOS, Microsoft updated Skype to clear unseen messages from the notification panel after the app is opened, along with various other features.
A new fly-out menu is being tested for OneDrive, offering an improved user experience.
The first public beta of Adobe XD also arrived on Windows 10 - but despite being a UWP app, it's not being offered through the Windows Store.
Microsoft announced this week that it's bringing Dolby Atmos audio support to its Xbox One consoles and Windows 10 PCs next year.
And Microsoft rolled out a new update to the Xbox One and Xbox One S this week, bringing dramatic improvements in download speeds, better performance with wireless controllers, and enhancements to background downloads and audio.
After passing the 300-game milestone last week, Microsoft added six more Xbox 360 titles to the list of those playable on the Xbox One on Thursday.
Just in time for the final festive shopping frenzy, Microsoft has slashed $50 off its Xbox One S bundles, reducing them to as little as $249. If you buy from the Microsoft Store, you'll also get an additional free game, plus a $30 gift code.
Minecraft's expanding universe is growing again this month as Microsoft is releasing the Fallout Mash-Up Pack for console versions of the blocky world-building game.
Nintendo sold almost 200,000 of its coveted NES Classic consoles in the US alone last month.
But if you were one of those who wanted the new NES but couldn't get your hands on one, this $59 console might just satisfy your retro desires.
If you're already quivering with excitement at the thought of buying Nintendo's new console, there's some good news for you... if you're in North America. The company will be giving people the opportunity to try out its new Switch console in multiple cities before its launch.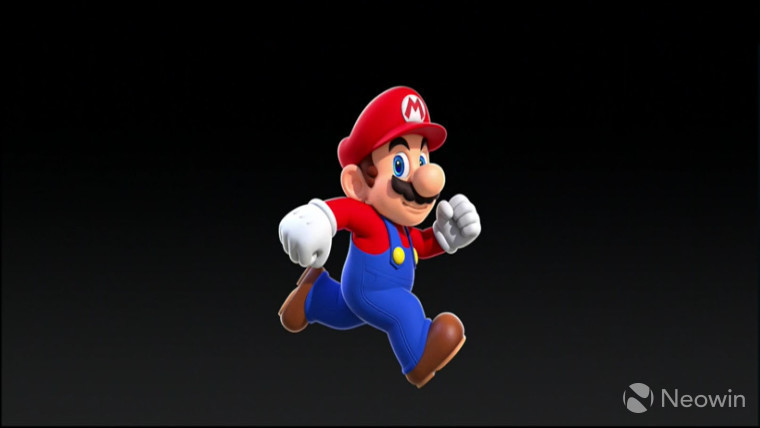 But of course, Nintendo's biggest news this week was the release of its new mobile game on iOS, Super Mario Run. The game shot straight to the top of the App Store charts within just a few hours of its release - but don't worry, Android fans; it'll be coming to you next year as well.
As for Windows phone users... well, just keep praying for a miracle.
Our odyssey across the tech world this week - and this year - is drawing to a close, but before I head off to deck the halls, don some gay apparel, and drink a gallon of eggnog, let me first share the extraordinary sight of Android 7.1 Nougat running on the Nokia Lumia 520 and Lumia 525 Windows phones. You can check out the full videos here.
Miracles do happen, after all.
But our journey ends in Japan, where a company has created a device that can project a holographic companion for lonely people, misanthropes, or those who have had enough of their families over the stress-inducing festive season.
Happy holidays!
---
Bonus content
Before I disappear to gorge myself on Christmas pudding, let me first highlight a few extra bits around the site that I hope you'll enjoy reading.
Vlad Dudau thoroughly tested the new flagship OnePlus 3T in his review - and... well, let's just say he was pretty impressed it with it.
Vlad also published a mini-review of the dodocool foldable Bluetooth headphones, and given that they cost just $18, they certainly sound pretty good - especially considering that he consistently got over eight hours of audio playback from them before the battery ran out. Apple's $159 AirPods can only manage five!
Our readers can also get a 20% discount - click through to the review to pick up your code!
Robbie Khan reviewed the Mpow multimedia projector, a low-cost solution with 1080p video support and 1200 lumens of brightness. There's a lot to like about the device, including its range of input sources, and its well-featured remote, but there's certainly room for improvement.
Neowin readers can also enjoy a 10% discount when buying one - you'll find the discount in the review, so check it out!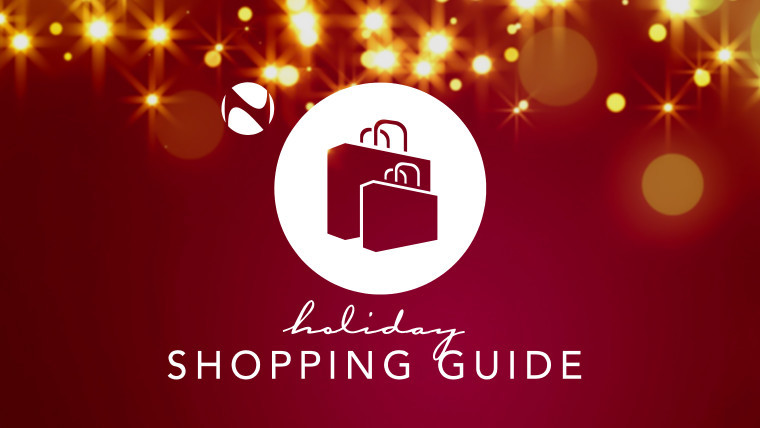 And finally, if you're still looking for the ideal gifts for the tech-lovers in your life this Christmas, Rich Woods put together a very handy Holiday Shopping Guide. There are some great suggestions in there!
---
7 Days will be taking a break for the holiday season, but it'll be back in 2017. Don't worry, though - Neowin will still be keeping you covered on all the official news, updates, and insights from around the world of technology over the festive period, so stay tuned!
For now, there's lots more to read across the site – including all sorts of interesting discussions over on our forums.
From all of us
on the Neowin team,
have a great weekend,
a wonderful Christmas,
and a very happy
New Year!