7 Days is a weekly round-up of the Editors' picks of what's been happening in the world of technology - written with a dash of humor, a hint of exasperation, and an endless supply of (Irish) coffee.
Once again, it's been an action-packed week across the world of technology, filled with official announcements, juicy rumors, and even one or two surprises. But if you've had trouble keeping up with everything, don't panic – just sit back, get comfy, and let 7 Days walk you through what's been happening.
We begin this week with multimedia giant AOL, which famously rebranded itself with an updated logo, styled as 'Aol.', back in 2009. The company's chief marketing officer says that another overhaul of its corporate identity may be on the way, and that it hasn't ruled out the possibility of dropping the AOL name entirely.
Netflix has been alerting customers on 'grandfathered' plans that they'll soon be facing price increases. Those who don't like the idea of paying more will still have the option of continuing to pay their current price, but with fewer of the benefits offered on the Standard plan.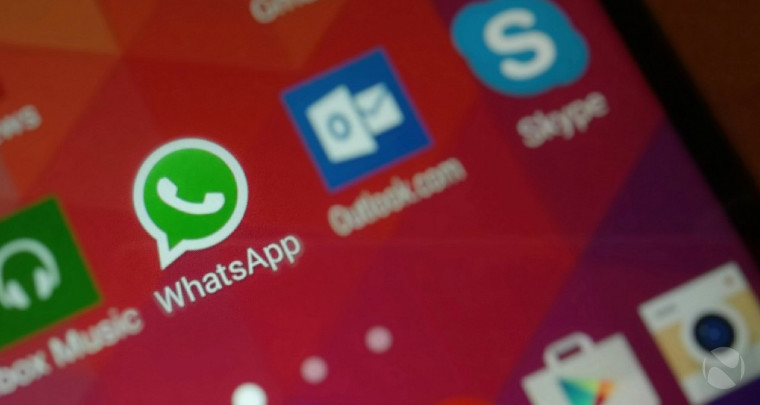 There was great news this week for WhatsApp users around the world, as the global communications service – which was acquired by Facebook in 2014 – announced that it is dropping its annual subscription fee. WhatsApp also said that it won't be offsetting the fee by introducing third-party ads.
However, it's also worth noting that WhatsApp has begun sharing "account information with Facebook to improve [your] Facebook experiences".
Social network Sina Weibo – often referred to as 'the Chinese Twitter' – announced that it is raising the 140-character limit on its posts. The service will allow its 200 million users to write longer posts from January 28, following recent reports that Twitter is planning to make a similar move.
Friends Reunited – one of the first social networking platforms to launch in the UK, predating the likes of Facebook and Twitter – announced this week that it is to close after fifteen years of operations.
Originally announced last July, the ultra-compact 'micro:bit' computer was developed by the BBC in partnership with Microsoft, ARM, Samsung and others, as a spiritual successor to the popular 1980s BBC Microcomputer, with the aim of offering a simple, low-cost system to help kids learn the basics of coding. However, the ambitious project has been plagued by delays, and its rollout to UK students has been pushed back again.
Ever since Apple launched its larger iPhones, rumors have continued to swirl suggesting that it's planning to offer a new smaller handset as well. The latest such report claims that a new lower-tier device will be unveiled with a 4-inch display; said to be named the 'iPhone 5se', it could be unveiled as early as next month.
Information presented in court as part of an Oracle lawsuit against Google, relating to allegations of patent and copyright infringement in the Android OS, has revealed that the search giant paid $1 billion to Apple in 2014 to keep its search bar on iPhones.
The court proceedings also revealed that Android has generated $31 billion in revenue, and $22 billion of profits, for Google since its launch in 2008.
HTC is rumored to be Google's choice as the manufacturer of two new Nexus phones expected this year. The new handsets are reportedly codenamed 'T50' and 'T55', which is said to refer to their 5.0- and 5.5-inch display sizes.
HTC announced the rollout of its Android 6.0 Marshmallow update for the One M8 in the UK on Monday, and it has since begun upgrading its One M9 there too.
Some manufacturers are better than others when it comes to delivering updates to their devices – but Samsung, despite being the largest Android vendor by a considerable margin, is worse than many of its major rivals. Three and a half months after Android 6.0 began rolling out, Samsung still hasn't upgraded any of its devices to the latest version of the OS, and is still only engaged in beta testing on a limited number of handsets.
This pitiful state of affairs was noted by a major Dutch consumer advocacy group, which is now suing Samsung over its "poor software update policy for Android smartphones", alleging that the company is "guilty of unfair trade practices".
Meanwhile, it seems that Microsoft has delayed its Windows 10 Mobile rollout for existing devices yet again. The company originally said the rollout would begin in December, but last month, it changed its plans to "early next year".
Various mobile carriers around the world appeared to be under the impression that upgrades would begin this month, and some even made announcements to that effect – but Microsoft has reportedly written to its carrier and manufacturer partners telling them that Windows 10 Mobile still isn't ready, and that upgrades won't begin until sometime in February.
However, new devices with Windows 10 Mobile pre-installed are continuing to make their way to market. Acer's Liquid Jade Primo – which it originally announced in September – still hasn't gone on sale, but four and a half months after its unveiling, the flagship-class handset is now available to pre-order in some European markets, priced from €569 EUR (roughly $620 USD).
Pre-orders also opened this week in the US for the unusually-named Coship Moly X1, an ultra-thin mid-range Windows 10 Mobile handset. It features a 5.5-inch Full HD display, Snapdragon 410 processor and 2GB of RAM, squeezed into a body that's just 6.9mm-thick, and is priced at $299.99 SIM-free.
UK consumer electronics brand Bush has also launched a low-cost Windows 10 Mobile device, priced at £79.95 SIM-free. The Eluma has a 5-inch HD (1280x720px) display, Snapdragon 210 processor and 1GB of RAM, and is apparently based on the same handset reference design as the Archos 50 Cesium.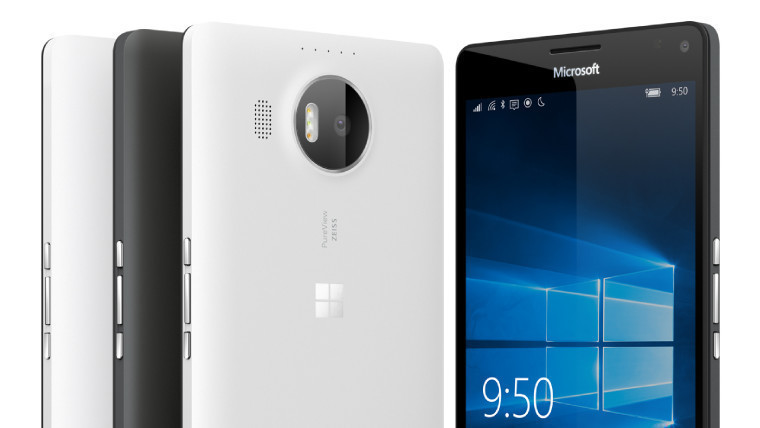 The cost of Microsoft's new Windows 10 Mobile flagships has continued to fall in recent weeks in the UK. Microsoft originally listed the range-topping Lumia 950 XL at £549.99, and the smaller Lumia 950 at £499.99, before cutting those prices to £529.99 and £449.99 respectively, before the devices even went on sale.
While other retailers have been reducing their prices even further since then, the Microsoft Store finally did the same on Friday, cutting a further £60 off the 950 XL and £30 off the 950. However, you can still get both handsets cheaper elsewhere; the Lumia 950's price hit a new low this week, and it's now available for £389.99 – that's £110 (or 22%) less than the price at which Microsoft originally listed it just three months ago.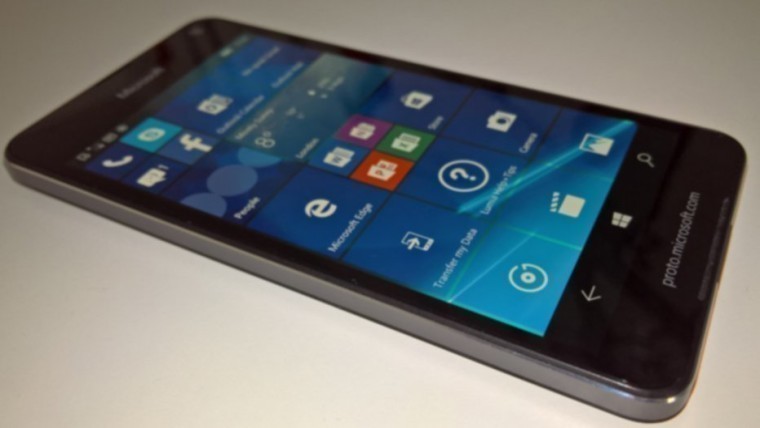 Microsoft will reportedly be unveiling its new metal-bodied Lumia 650 soon. The lower-mid-range handset is said to be the 'last Lumia', as Microsoft will be focusing its mobile development efforts on the rumored 'Surface Phone' instead.
We asked our readers this week to take a walk down Memory Lane, looking back through the last few years to offer their suggestions for what might be the best Windows phone ever. Be sure to check out some of the handsets they suggested, and join in the discussion!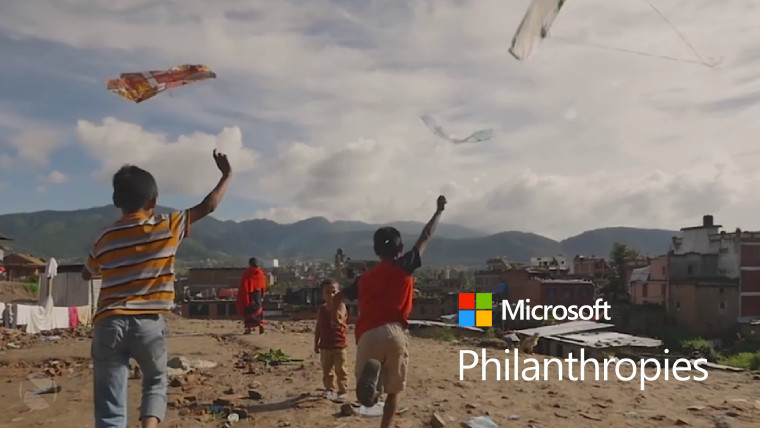 On Tuesday, Microsoft announced that it will donate $1 billion in cloud computing services – including Azure, Enterprise Mobility Suite, CRM Online and Office 365 – to over 70,000 nonprofits and non-governmental organizations over the next three years.
Tickets for Microsoft's Build 2016 developer conference, priced at $2,195, went on sale on Tuesday – but they sold out in just one minute. However, while attendees in previous years could look forward to hardware giveaways to offset the high ticket price, Microsoft said that, this year, it "will forgo hardware in favor of delivering a deeper technical experience for developers".
It's not entirely clear why Microsoft couldn't provide this 'deeper technical experience' and offer a hardware giveaway, especially given that the ticket price this year is even higher than in 2015.
Microsoft will be holding another developer event in San Francisco, just a few days after Build 2016. The Edge Web Summit will be a one-day event for web developers.
Microsoft announced a voluntary global recall of all AC power cords sold with its Surface Pro and Surface Pro 2 tablets; and those sold with its Surface Pro 3 in the US and Canada before March 15, 2015, and in other markets before July 15, 2015.
The company said that the power cords could suffer damage if they are "wound too tightly, twisted or pinched over an extended period of time", presenting a possible risk of overheating and fire.
A Microsoft patent filing could be an indication that its future tablets may include a rechargeable Surface Pen. The Pen stylus currently relies on a replaceable AAAA battery.
Microsoft jumped on the bandwagon for gold-colored products and accessories this week, as it announced a new gold Surface Pen option, which will be offered in select markets. Unfortunately (for those with terrible taste), while you can now get the Pen in gold, Microsoft isn't offering any of its Surface devices with a matching gold color option.
However, it is now offering versions of its new Surface Pro 4 and Surface Book with a massive 1TB SSD, 16GB of RAM and an Intel Core i7. Those new ultra-high-end configurations are priced at $2,699 and $3,199 respectively, and were originally announced almost four months ago.
Unfortunately, Microsoft still hasn't fixed some of the serious issues on both the Surface Pro 4 and Surface Book for which it apologized to its customers six weeks ago.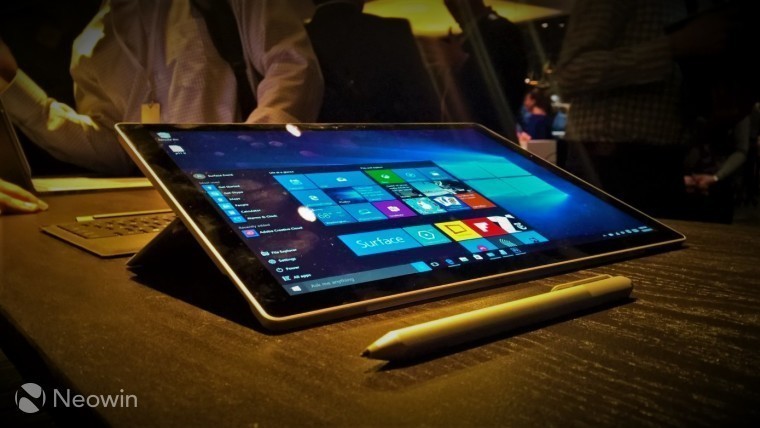 One of those issues on the Surface Book and Pro 4 prevents both devices from properly entering a 'sleep' state, resulting in high battery drain even when not in use. But new drivers released by Intel seem to be on the right track for solving that problem – while not yet approved by Microsoft, we tested the new drivers on a Surface Pro 4 and found that the sleep-state power consumption was dramatically lower than with the previous drivers installed.
Microsoft released new OneNote 'Learning Tools' on Tuesday, including some helpful features for those with learning differences, such as dyslexia.
The company also announced the expansion of its Office Insider program to Mac users. Like the Windows Insider Program, Office Insider – which first launched for Windows and Android in November – offers users early access to new features and improvements before their general release.
Microsoft also delivered a new Office Insider build for Windows desktop users this week, bumping the Office version up to 16.0.6366.2062.
Microsoft released a new Windows 10 Insider Preview for PCs on the Fast ring on Thursday – but it brings with it some issues that gamers, as well as those who use accessibility software, should be aware of before upgrading. Build 11102 brings just one new feature: the ability to right-click on the back/forward buttons in Edge to be able to click through to recently-viewed sites.
If you're unimpressed with that, we don't blame you – it's a feature that's been available in most web browsers for years, including Internet Explorer, which Edge replaced as the default browser in Windows 10.
Microsoft has reportedly made changes to its Windows 10 development process, but while this should result in more efficiency, and improvements to how bugs and other issues are dealt with, it will apparently delay the delivery of certain features planned for the company's 'Redstone' upgrades to the OS this year.
Microsoft showed off its 'vision' for a new Windows 10 point of sale solution, which it says "will transform traditional, stationary workstations into interactive mobile experiences" in retail environments.
The company also showcased examples of how some of its partners have been using its new OS in the retail sector, including a new vending machine running Windows 10, and featuring a 40-inch touchscreen, from the snack giant behind Oreo cookies and Trident gum.
Dropbox, which previously launched Windows 8.1 and Windows Phone 8.1 apps, launched a new Windows 10 app this week for PCs, built on Microsoft's latest Universal Windows Platform. The app includes a wide range of new features, including support for Windows Hello password-free biometric authentication, and a Windows 10 Mobile version is "coming soon".
On Tuesday, Microsoft announced a bunch of new features as part of its latest Xbox One Preview update. The company is also introducing various improvements and features for those who use the Xbox App on Windows 10 and Windows 10 Mobile.
Microsoft sent out press invites to a 'global media showcase' for Windows 10 and Xbox One, which will be held in San Francisco on February 25. It's not yet clear what the company has in store for that event, but Neowin will be there to bring you coverage of everything that's shown off, along with details of any exciting announcements.
Ten new Xbox 360 games were added to the Xbox One Backward Compatibility library on Thursday, including The Witcher 2: Assassins of Kings, which Microsoft is offering as a free download for Xbox One and Xbox 360 owners in certain markets until February 5.
Things have been going pretty badly for the Xbox One in Japan, though. Last June, it emerged that Microsoft had sold just 100 of its consoles there in an entire week, while Sony had sold 10,800 of its PlayStation 4s.
At the time, Microsoft said that it would appeal to Japanese buyers with new features and Windows 10 support – but those buyers don't seem to be at all impressed so far. The latest figures show that Microsoft sold just 99 Xbox Ones in Japan last week, while the PS4 had widened the gap further, with over 25,000 sales during the same period.
Minecraft is still one of the world's most popular games, and Microsoft has been particularly keen on developing it as an education tool. This week, it acquired MinecraftEdu, and announced the new Minecraft Education Edition, coming this summer.
Nintendo said this week that its upcoming NX console shouldn't be viewed as a successor to the Wii U, explaining that it's actually "something that is based on an entirely new idea".
Half-Life 3 isn't coming anytime soon – but a new sequel set in the Half-Life universe is on the way. Prospekt continues the storyline that began in Half-Life: Opposing Force, and is said to be roughly the same length as Half-Life 2: Episode One.
But we end this week with news of TrumpScript, a new programming language inspired by the great/repugnant [delete according to personal tastes] Donald Trump, which brings the promise of making Python great again.
Before we wrap things up, let me just encourage you to check out some of the hardware that our team has been testing recently.
First up is the DKnight Magicbox II which, admittedly, looks like an unremarkable, generic and somewhat unimpressive accessory. But what the budget-friendly Bluetooth speaker lacks in style it more than makes up for in ability – it scored highly in our review, thanks to its solid build quality, impressive battery life and remarkable bass, all for a surprisingly low price.
And you might also be interested in our overview of the Parrot BeBop 2, a rather nifty quadcopter/drone that's almost perfect for beginners. That's definitely worth a look!
---
The week ahead
If you're a OneDrive user, don't forget that next week will be your last opportunity to hang on to 15GB of free storage, along with the free 15GB 'camera roll' bonus. After January 31, 2016, that offer will be discontinued, and anyone who hasn't registered their account to keep those storage amounts will see their free storage allowance reduced to just 5GB.
We're expecting a new Windows 10 Mobile Insider Preview next week, but we're not expecting much in the way of new features. Sadly, as mentioned above, it looks like Windows Phone 8.1 users will have to keep on waiting for the Windows 10 Mobile upgrade to arrive.
Along with the usual mix of official news, juicy rumors, and intriguing insights, it should be another exciting week!
---
As ever, there's plenty more to read across the site – including loads of interesting discussions over on our forums. From all of us on the Neowin team, have a great weekend!