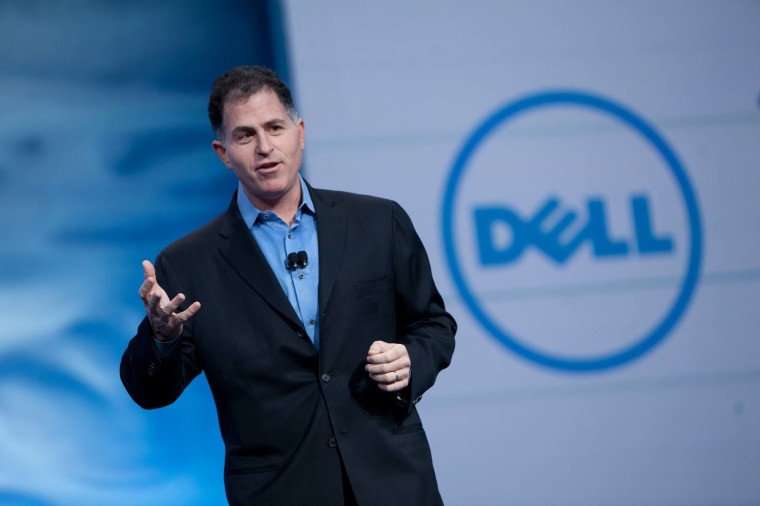 Dell is in talks with data storage data giant EMC over a full or partial takeover according to a report by the Wall Street Journal.
Any merger or deal out of the talks could be one of the biggest in tech industry history with EMC holding a market value of $50 billion. However the report says it is still possible there may be no final agreement.
EMC, primarily an enterprise IT vendor, has been considering its position in the industry following a strategic review in 2014. The company is currently run in a "federation" structure, where arms of the business are run independently. These businesses include software-developer Pivotal, network-security provider RSA and virtualization maker VMware (80% owned by EMC), which is worth $34 billion. So far EMC, has avoided selling off any of these major branches of the company.
For Dell, the report says a merger or acquisition of this type will be a big change of direction for the company:
"A deal with EMC would cement Dell's transition from a consumer-facing company to one focused on technology for big companies – a far cry from the company Mr. Dell founded in his University of Texas dorm room in 1984."
Dell still holds more than $11.7 billion in debt after it went private following a buyout by founder Michael Dell and private-equity firm Silver Lake in 2013. and it is unclear how it would finance any deal with EMC.
EMC previously held talks with Dell last year and also with HP, before the company decided to split itself in two in late 2014.
Source: Wall Street Journal (Paywall) via PCWorld | Image via Oracle