Microsoft published its latest earnings report today, for the first quarter of its 2017 fiscal year (Q3 of the 2016 calendar year), revealing strong results in many areas of its business. Surface revenues were up, there was considerable growth in its cloud business, and Office saw sizeable gains too; but there was a small drop in its gaming revenue, and - to the surprise of no-one - it reported another big decline in its phone business.
Microsoft hasn't yet said how many phones it sold last quarter, but it did disclose some information about revenue in its mobile hardware business.
On its 8-K form submission to the SEC - published alongside its Q1 FY2017 results - Microsoft said that "phone revenue decreased $799 million or 72% driven by a reduction in volume of phones sold". Let's put that into some context.
In its earnings report for Q1 FY2015, Microsoft said that phone hardware revenue "exceeded $2.6 billion". But when it published its quarterly results for Q1 FY2016 a year later, Microsoft said in its 10-Q submission to the SEC that phone revenue had "decreased $1.5 billion or 58%" year-over-year, pushing it down to around $1.1 billion.
The further year-over-year fall during its latest quarter means that phone revenue has now declined to around $300 million, which means that those quarterly revenues have plummeted by a total of $2.3 billion or 88% in just two years.
That loss in revenues is, of course, dwarfed by the massive costs associated with Microsoft's disastrous Nokia takeover, which amounted to over $11 billion. But there is a further cost associated with the decline of the company's phone business.
Microsoft has repeatedly emphasized that it remains committed to Windows 10 Mobile, despite the scaling back of its own hardware business, focusing instead on supporting its partners' devices, as it explained today:
In July 2015, we announced a plan to restructure our phone business to better focus and align resources. In May 2016, we announced plans to further streamline our smartphone hardware business. These changes in the phone business reinforce our strategy to create a vibrant Windows ecosystem with a single set of experiences across our first-party device family and original equipment manufacturer ("OEM") offerings. Part of this strategy involves focusing our phone devices on a narrower range of customer categories and differentiating through the combination of hardware and software we are uniquely positioned to offer. As anticipated, our change in phone strategy resulted in a reduction in units sold and associated expenses in fiscal year 2016, and this trend is expected to continue in fiscal year 2017.
So far, though, those efforts appear to be going very badly.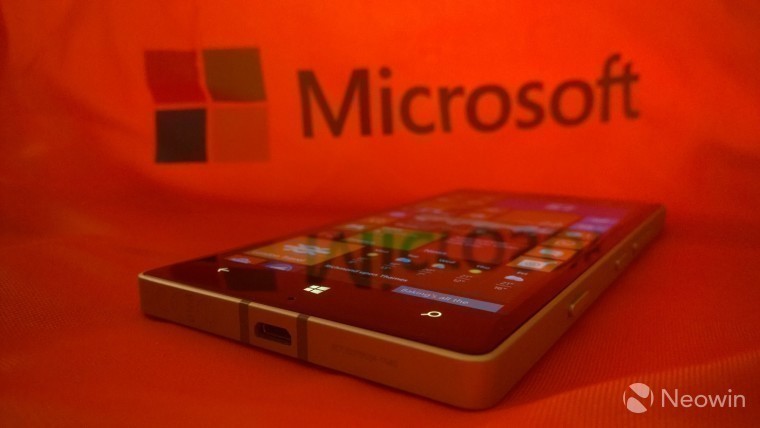 The latest figures from AdDuplex indicate that just 1% of all Windows 10 Mobile handsets currently in use were built by companies other than Microsoft/Nokia. This indicates that while Microsoft's device sales plummet, sales of its partners' Windows phones remain pitifully small.
Meanwhile, Microsoft itself has made almost no effort to encourage users eligible to upgrade their devices to Windows 10 Mobile to actually do so. Rather than pushing upgrade notifications to those handsets, the company instead requires users to be aware of an 'Upgrade Advisor' app that they must download to be able to install the new OS on their phones.
With few Windows 10 Mobile devices in use, and few handsets being sold, the platform seems destined to remain incredibly small for the foreseeable future. A tiny number of devices gives developers little incentive to customize their Universal Windows Platform apps for mobile usage, and given that so much app growth is focused on smartphones - particularly given the mobile nature of many apps, and even some games - not all developers will be immediately swayed by the prospect of bringing their apps to 400 million desktops, laptops and tablets, or even Xbox and HoloLens.
With few apps on Windows phones, buyers have less of an incentive to buy those devices; as a result of that minimal interest, manufacturers have less of an incentive to build new devices; and with limited sales and few new handsets, there remains little incentive for developers to bring their apps to the platform - and so the cycle continues.
Many remain hopeful that Microsoft can change its mobile fortunes by launching a disruptive new device that may even 'redefine' the concept of a smartphone in some way, perhaps building on its Continuum vision to allow buyers to use their phones as PCs - an idea that has already been realized to some degree on flagships like Microsoft's own Lumia 950 and 950 XL, and HP's new Elite x3. But Microsoft's rumored 'Surface phone' is believed to be at least a year away - and may not launch until 2018 - so it looks like the company's Windows phone woes are likely to continue for some time to come.