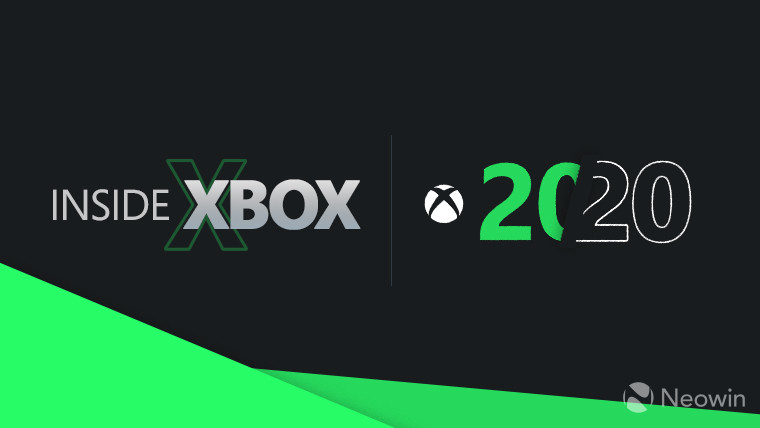 Today's episode of Inside Xbox kicked off the Xbox 20/20 series of monthly events Microsoft has planned until the launch of the Xbox Series X. On this occasion, the focus was on third-parties and gameplay for the upcoming system. Among the announcements, there was Dirt 5 from Codemasters, a slice of "gameplay" from Ubisoft's Assasin's Creed: Valhalla, Ebb Software's Scorn, Sega's Yakuza: Like a Dragon, and of course Bloober Team's The Medium. That's not all though.
There were a total 13 third-party titles shown off, and in the interest of keeping things neat, here's a compilation of the rest of them:
Bright Memory: Infinite
Developed using Unreal Engine by a single individual in China under the FYQD-Studio moniker, and published by PLAYISM, Bright Memory: Infinite is a sci-fi fusion of action and FPS with the accent being on combo attacks. Bright Memory owners on Steam will get Infinite for free, and the title is also coming to the Xbox Series X. No release date has been announced yet.
CHORUS (World Premiere)
Developed by Deep Silver Fishlabs and published by Deep Silver, CHORUS is a space-combat shooter in which you play as Nara to "destroy the dark cult that created her" utilizing a number of weapons and engaging in zero-g combat. It's coming to the Xbox One family of consoles - for which it supports Smart Delivery -, the Xbox Series X, PlayStation 4, PlayStation 5, PC, and Google Stadia in 2021.
Madden NFL 21 (World Premiere)
The latest in EA's long-running Madden NFL series, Madden NFL 21 was showcased, with Kansas City Chiefs quarterback Patrick Mahomes introducing the world premiere trailer. The emphasis was on players "feeling the action" which may or may not be indicative of a new feature.
It's worth noting that while the game does not support Smart Delivery per se, EA does have a somewhat similar offer in place. Those who purchase the game by December 31, 2020, and then upgrade to the Series X on by March 31, 2021, will get the next-gen upgrade for free. In terms of confirmed platforms, the Xbox One and Series X are pretty obvious, as is PC, with the Sony current and next-gen platforms most likely also being included.
Vampire: The Masquerade - Bloodlines 2
The long-awaited sequel to Troika's Vampire: The Masquerade - Bloodlines got a brand new trailer called "Come Dance". Developed by Hardsuit Labs and published by Paradox Interactive, the game will be available for Xbox One and Series X (with Smart Delivery), PlayStation 4 (and most likely PlayStation 5), and PC. On PC, it'll be available from the Paradox Store, Epic Games Store, GOG, and Steam.
Call of the Sea (World Premiere)
Call of the Sea was also showcased during today's Inside Xbox stream. It's an "otherworldly adventure game set in the 1930s South Pacific", in which you play Norah, a woman on a journey of self-discovery, voiced by Cissy Jones (Firewatch, The Walking Dead: Season 1).
Developed by Out of the Blue and published by Raw Fury, it has an as of yet unannounced release date, but it is coming to Xbox One and Xbox Series X (supporting Smart Delivery), as well as Xbox Game Pass and PC - currently up on Steam.
Scarlet Nexus (World Premiere)
Following the others above was Scarlet Nexus, a brand-new JRPG created by Bandai Namco Studios and published by Bandai Namco, set in the very distant future when "humanity's last hope falls into the hands of an elite group of psionic soldiers, who battle an invincible threat known as, #Others."
Announced for Xbox One and Xbox Series X, and supporting Smart Delivery, it doesn't yet have a release date.
Second Extinction (World Premiere)
Last but not least is Second Extinction, a three-player co-op FPS from Systemic Reaction (part of the Avalanche Studios Group), in which your goal is to "wipe out the mutated dinosaurs that have taken over the planet."
It is coming to Xbox One and Xbox Series X and supports Smart Delivery, although not much else has been revealed about other platforms or indeed launch date.
In closing, it's worth mentioning that Microsoft made a point of emphasizing that all games shown during Inside Xbox today were Series X Optimized.