As we noted in a recent discussion with our readers, one of the defining features of Windows 10 Mobile is Continuum, which allows handset owners to use a mouse and keyboard with their devices when connected to a larger display. But while that feature is touted a way to turn your smartphone into a PC - including a desktop-style interface and Start menu - users are limited in the software that they can use in Continuum mode.
Only new Universal Windows Platform apps from the Windows Store - excluding those added to the store with the Desktop App Converter - can run on the ARM processors used in Windows 10 Mobile devices. But that looks set to change next year, as it seems Microsoft is preparing to add x86 emulation to the OS.
Mary Jo Foley, who has an unrivalled record when it comes to reporting on all things Microsoft, has revealed details of the company's plans to introduce x86 emulation for devices with ARM64 processors in its Redstone 3 update, which is expected to arrive towards the end of 2017, following the Creators Update (Redstone 2) early next year.
According to her sources, Microsoft is working on this new emulation under the codename 'Cobalt', and this could line up with a reference spotted by WalkingCat (@h0x0d) to 'Windows hybrid x86-on-ARM64 tech' under the name 'CHPE'.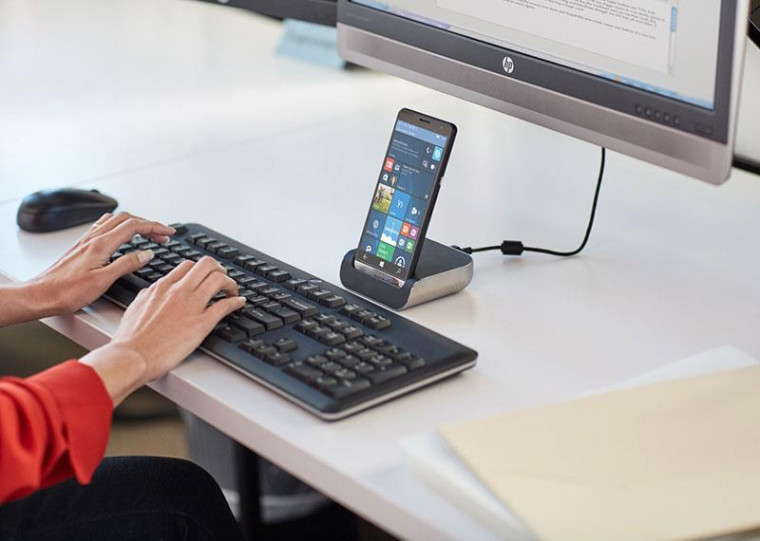 Mary Jo speculates that the 'HP' in that name could refer to the manufacturer of the Elite x3 Windows 10 Mobile handset, given that HP has worked extensively on supporting x86 apps on that device through its Workspace cloud virtualization service.
However, that feature is a costly add-on aimed solely at business users, priced from $579 per year; if Microsoft were to add some form of x86 app emulation to Windows 10 Mobile, it could make the OS more attractive to buyers, particularly to small businesses with more limited budgets. The ability to run 'classic' Windows apps on a smartphone could also be used as a major selling point for Microsoft's much-rumored 'Surface Phone', which is expected to launch around the same time as Redstone 3.
However, as things now stand, Windows 10 Mobile remains a 32-bit OS, although we have seen numerous references to 'Windows 10 Mobile ARM64' over the last year or so.
Source: Mary Jo Foley (ZDNet)