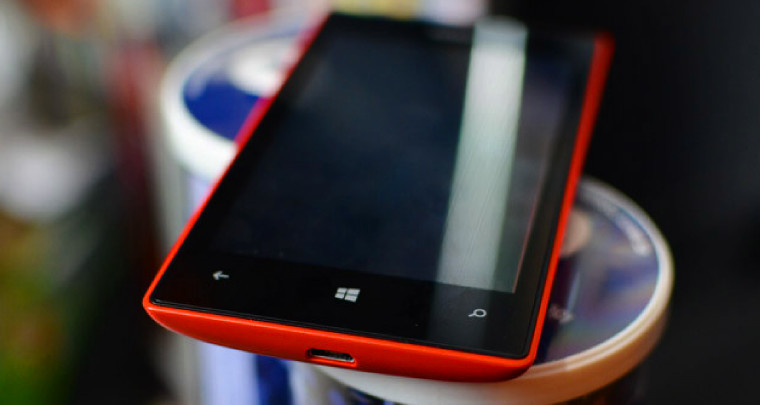 Low-end Windows Phone devices still seem to rule the operating system, not only in sales, but also in app store downloads. According to the latest Windows Phone Store stats coming from a blog post from Redmond, over 71% of Windows Phone app downloads come from low-memory handsets. This covers devices that have 512 MB RAM or less, and running Windows Phone 8 or 8.1.
It has also been mentioned in the blog post that the Lumia 520 is the most common Windows Phone device today. Low-memory devices account for the top five devices based on total app store downloads, and seven for the top ten devices. In line with this trend, Microsoft emphasizes in the blog post the importance of developers making their apps available for the low-end market. They state:
With 71% of downloads now coming from low-memory devices, you can more than double your potential market by optimizing your app to run on low memory devices. If that's not possible, consider creating a version with lower memory requirements to offer alongside your primary apps.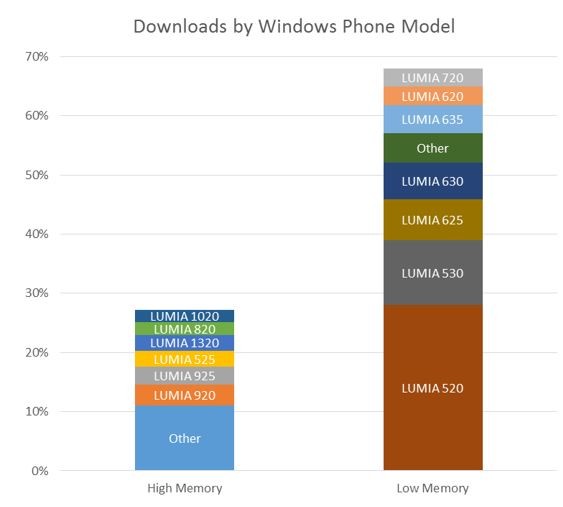 Lastly, Microsoft has indicated that devices running Windows Phone 8.1 now account for 65% of app downloads, while the now unsupported Windows Phone 7.x accounts for a mere 5%.
It has been quite a debate on where Microsoft's success for the mobile space lies, with their chosen path being the low-end. According to an AdDuplex report, "low-end is the driving force behind Windows Phone success." Also, Alcatel's Vice President says, "entry-level Windows Phones work, but not at the high end."
The message from Microsoft is clear, your apps need to work on low memory devices to achieve higher download rates.