We are at the close of another week and while there was no Ignite conference in this one, it was still a pretty packed week due to multiple Windows updates, new Microsoft hardware, and some collaborations. Find out more about the aforementioned topics as well as lots of others in our weekly digest for November 7 - November 12.
Patch Tuesday and updates galore
Microsoft releases cumulative updates for its operating systems on the second Tuesday of each month, and this time was no different. Windows 7 is still supported until the start of 2023 for those who are subscribed to Extended Security Updates (ESU) and users of the OS got some fixes for printer issues and zero width Pen not behaving correctly. Windows 8.1 had similar fixes for printer issues but the patch notes for both the operating systems still note some more printer problems and their respective workarounds. Be sure to check out their details here.
The Windows 10 Patch Tuesday notes were quite similar too. Microsoft highlighted some security updates and a fix for a zero width Pen, but pointed out a bunch of other known issues related to Edge installation, printer, and updates not installing correctly. The company noted that due to the "minimal operations during the holidays and the upcoming Western new year", there won't be any C release in the month of December. However, the B release or Patch Tuesday security updates will be released as per the normal schedule. Find out more about this here.
Interestingly, the Windows 11 Patch Tuesday fixed a few problems but apparently has no known issues. That's not all when it comes to the OS though. Dev Channel Insiders were treated to build 22449 which notably adds the ability to quickly share open app windows on the taskbar directly with Microsoft Teams calls. That said, this capability will be rolled out in a staggered manner. There are tons of other bug fixes and known issues that you can check out here too. Yesterday, Microsoft also released build 22449.1010 to the Dev Channel, but it brought no changes as it is just a servicing update.
The Beta Channel was not forgotten either. Insiders on that ring received build 22000.346 which fixes lots of issues related to printer connectivity and File Explorer. The patch notes are quite lengthy so be sure to check them out here if you're on the Beta Channel for Windows 11.
Finally, the new Microsoft Store has started rolling out to non-Insiders of Windows 10 too. However, since it is being made available in a staggered manner, not everyone will receive it at the same time.
Welcome Windows 11 SE and Surface Laptop SE
After being leaked a few weeks ago, Microsoft took to the stage to unveil the Surface Laptop SE powered by Windows 11 SE. The device is targeted at K-8 students and sports an affordable price tag of $249, thanks to 11.6-inch 1366x768 display, plastic body, an Intel Celeron processor, and up to 8GB of RAM coupled with up to 128GB of storage.
Talking more about Windows 11 SE, no one really knows what the "SE" in the new SKU officially stands for. Given that people have a lot of questions surrounding the OS and how it differs from the standard Windows 11 offering, we dove into its documentation and prepared a somewhat brief summary discussing the salient points about Windows 11 SE for our readers.
Essentially, Windows 11 SE is aimed only at K-8 students and while Microsoft isn't restricted OEMs from selling it elsewhere, it doesn't think that this will become a trend given the OS' restriction and management requirements via Intune for Education. It is a cloud-first OS but it might still be faster than traditional Windows in some productivity scenario given its optimizations for low-powered devices. Find out more about this and lots of related topics in our deep-dive here.
Partnerships and integrations and blockers, oh my!
This week, Meta (formerly Facebook) announced that it has partnered with Microsoft to integrate its Workplace enterprise communication platform with Teams. While both tools are essentially rivals, the two companies believe that integrating them will offer a seamless solution for customers who use Workplace and Teams both. This is a multifaceted approach with content sync between the two platforms available right now and the ability to stream meetings from Teams to Workplace groups becoming available in early 2022.
Mozilla managed to mend some bridges with Microsoft as well and now offers its Firefox browser through the Microsoft Store on Windows 10 and Windows 11. This release is built on Firefox' own Gecko engine and is not tied to the OS' engine. As such, it packs all the features available in the regular Firefox release.
The Redmond tech giant and IT infrastructure services provider Kyndryl have teamed up for a strategic global partnership through which solutions build on Microsoft Cloud will be offered to customers. The aim will be to modernize applications and enhance hybrid cloud adoption processes.
Microsoft is not being friendly with everyone though. Its latest Dev Channel build essentially renders EdgeDeflector useless which means that it has become impossible for third-parties to change the default browser in Edge to something else again. Similarly, the company also removed APK sideloading app WSATools for Windows 11 without any explanations. However, the developer has recently stated that Microsoft has reached out with more information about how to get the app approved again. All's well that ends well, we suppose.
Dev Channel
Under the spotlight
In this week's combo of Closer Look articles, I discussed the UI and usability revamps to both the Settings app and the dedicated Windows Update section. Microsoft is clearly on the right track even if it's Settings app is not perfect yet.
Meanwhile, our very own Asher Madan and Pulasthi Ariyasinghe reviewed both the campaign and multiplayer components of Call of Duty: Vanguard. Although it's more of the same (which includes benefits and flaws both), that does not mean that it doesn't have its moments of fun. Check out Asher's review of the campaign here and Pulasthi's review of the multiplayer component here.
Finally, Asher also took a look at Battlefield 2042 on Xbox Series X, talking about how the title has massive potential but needs further polish before it becomes a truly stellar experience. The game is currently in early access but will officially launch on November 19. Check out Asher's impressions of Battlefield 2042 here.
Logging off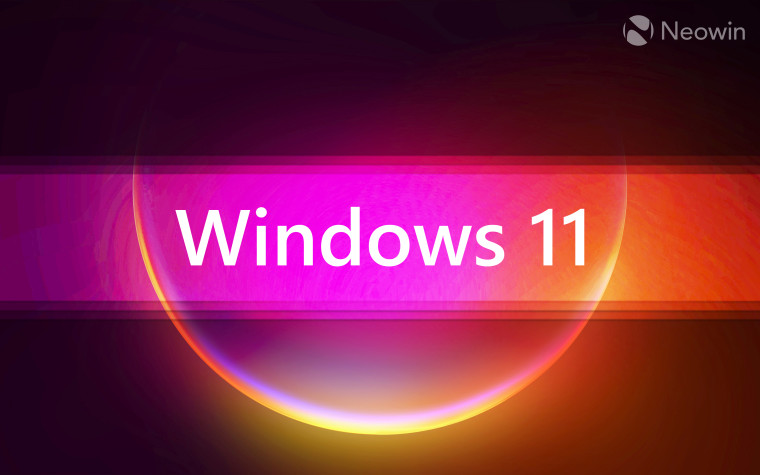 For this week's most interesting news item, we talk about how a visual glitch in multiple Windows 11 preview builds results in the battery percentage being shown as over 100%. This is, of course, physically impossible so don't go singing the praises about how Windows 11 has increased your device's battery life just yet. Microsoft is investigating the issue so expect a fix soon.
---

If you'd like to get a daily digest of news from Neowin, we have a Newsletter you can sign up to either via the 'Get our newsletter' widget in the sidebar, or through this link.
Missed any of the previous columns? Check them all out at this link.