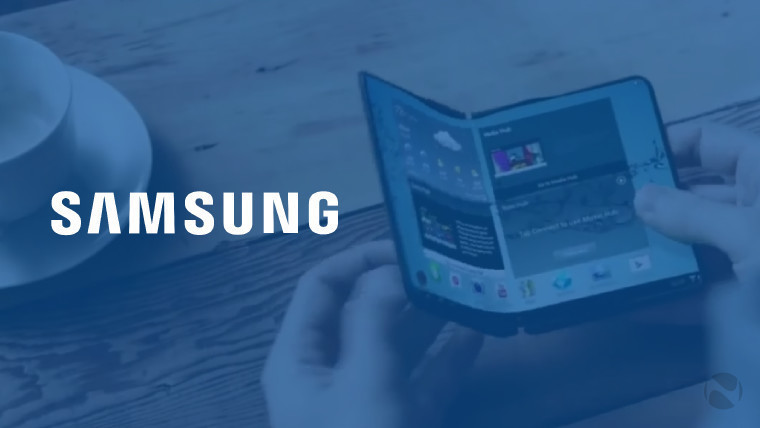 As rumours of Samsung's foldable phone, the Galaxy X, have heated up in recent months, a new report suggests the company may not necessarily be looking to have a first-mover advantage.
ETNews' latest report on the South Korean conglomerate suggests the company has sent over samples of its foldable display tech to two of its biggest competitors in the smartphone industry, Xiaomi and OnePlus. The move is certainly an interesting one as not only are these two companies rivals, but they are also notorious for undercutting the pricing of Samsung's flagship phones while striving to offer similar specifications and functionality.
One possible explanation for the bizarre turn of events could, of course, be the fact that Samsung's display arm wants to entice the two biggest players in the smartphone world, rivals though they may be, to buying its flexible display solutions over competitors like LG. After all, providing components to other companies, like Apple, makes up a significant chunk of Samsung's overall profits.
Another possibility could be that instead of hogging this technology in a bid to have the first foldable smartphone, by providing other companies with access to the technology, not only does Samsung rake in a ton of revenue from component sales, but it could also help Samsung gauge the market's response to Xiaomi or OPPO's first take on a foldable phone. This would minimise the risk of Samsung failing or ending up with a flop right out of the gate, and would transfer most of the risk to others.
As any review of the Galaxy Note 9 will tell you, Samsung has quite the penchant for 'meaningful innovation'. While late to the party, Samsung could easily iterate and improve upon those early devices and come up with its own model of a foldable smartphone within months, with the aim of superseding early prototypes and correcting their flaws.
Regardless of Samsung's overall strategy for this new form factor, customers have been teased by the prospects of such a device for years now and to finally see that concept nearing fruition may be quite satisfying.
Source: ETNews via XDA Developers