In September 2014, the last smartphones to bear the Nokia logo (for now) were unveiled, following the acquisition of the company's devices and services business by Microsoft a few months earlier. The Nokia Lumia 730/735 and Lumia 830 slotted into the middle of Microsoft's range, but one of those handsets is now approaching the end of the road.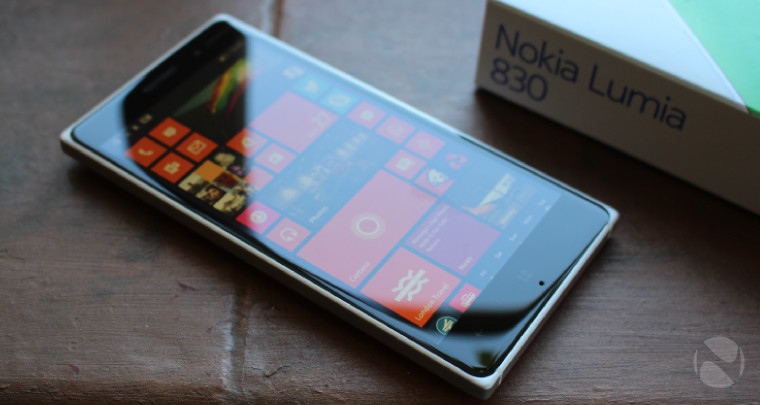 The Lumia 830 was introduced as Microsoft's 'affordable flagship', despite lacking high-end specs, and not being particularly affordable. Now, just ten months after first going on sale, the device is being phased out.
WMPU published an image provided by a Microsoft employee who wished to remain anonymous, showing a staff bulletin on Microsoft's store management system. The notice states that the unlocked Lumia 830 - specifically the white/orange model - has reached 'End of Life' status, directing staff to make changes to their in-store displays once remaining stocks of the device have been depleted.
'End of Life' status will eventually see the Lumia 830 exit Microsoft's retail line-up, with no further units being manufactured, and sales continuing only while existing stocks last. This status has no impact on device support, though, and Microsoft will continue to provide support and honor warranties as normal.
While this End of Life notice applies specifically to one particular color variant of the Lumia 830, it seems likely that the rest of the 830 line will reach this status in the near future, if it hasn't happened already, as Microsoft continues to shine the spotlight on newer devices launched under its own brand. Indeed, Microsoft's Lumia 640 and Lumia 640 XL, which launched earlier this year, both feature similar specs to the 830 (including exactly the same Snapdragon 400 processor), although both devices also lack its sophisticated Pureview camera.
Microsoft is now just a few weeks away from announcing its first Windows 10 Mobile flagships, although a direct replacement for the 830 - known as 'Saana' - may not arrive until next year. The company has said that it will significantly reduce the number of handsets in its range, as part of massive cuts to its phone division, announced last month.
Source: WMPU