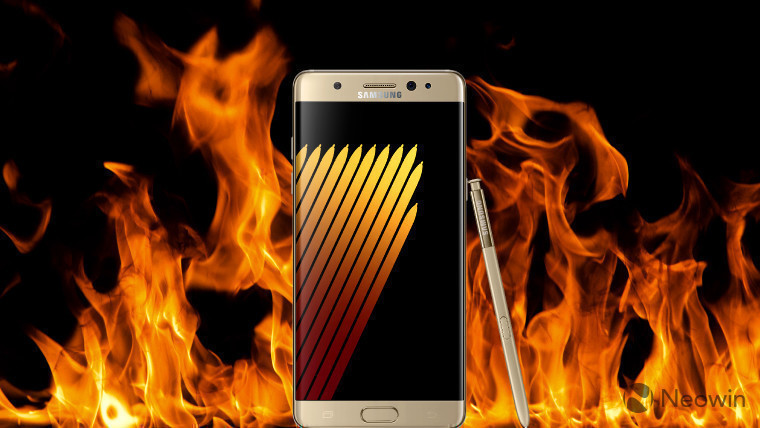 Last week, Samsung got a bit more proactive with its Galaxy Note7 recall, as it began pushing out a firmware update to display a warning on the device every time its owner turns it on or attempts to charge it. The move is intended to encourage owners of recalled units to return their handsets without further delay, following numerous incidents in which the devices caught fire and, in some cases, exploded.
The replacement process for recalled devices is now very much in full swing, and in the US, retailers and carriers have already begun selling the Note7 again. European buyers face a longer wait for sales to resume, while in Samsung's home market of South Korea, the company has pushed back its planned 'relaunch' by a few days.
But while Samsung is trying to put the mess of its fiery flagship behind it, it looks like things may not be quite that easy. As The Wall Street Journal reports, some owners who have received replacement Galaxy Note7 units are reporting new problems with their devices.
South Korean news channel YTN has reported multiple complaints from those whose devices were replaced, saying that their handsets are overheating, and that the batteries are struggling to retain their charge. In some cases, owners have claimed that their new phones are losing battery power even while charging.
So far, the only documented incidents have been reported in South Korea, and it's not yet clear if such complaints have arisen in other markets. Samsung refused to comment on that point when asked by the Journal.
A Samsung spokesperson did say that the issue affecting replacement Galaxy Note7 units is "completely unrelated to the batteries", referring to the reported incidents as "isolated cases" related to mass production issues, according to the WSJ report.
Source: The Wall Street Journal