Update: Added a new Seagate IronWolf Pro option as well in case you have missed out on these deals.
---
It looks like now is the perfect time to build yourself a NAS or a Plex media server, or perhaps upgrade your existing one with more room for storage. That's because some WD and Toshiba hard disks are now selling at some of the cheapest prices they have ever been. The deals come in the form of Toshiba N300 and WD Red Pro models (buying links below) which are based on Conventional Magnetic Recording or CMR technology, making them outstanding performers for these types of heavy-duty use cases.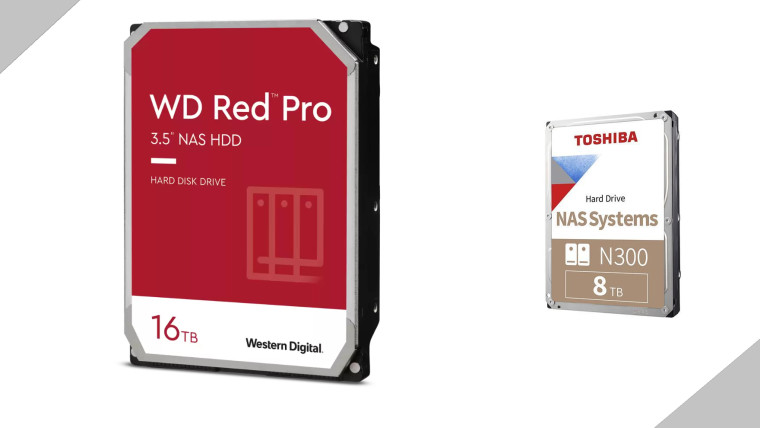 These are in addition to the other HDD deals from Seagate we already covered yesterday, which means you now have even more options to choose from. So before making the purchase, make sure to look at the specs (like read speeds, and cache amount) too.
Get Toshiba and WD CMR-based hard disk (HDD) at the links below from Newegg. These are all "Sold & Shipped by Newegg" units at the time of writing.
Although we generally also post Amazon links, we did not notice any better deals than the ones from Newegg above. Still, you can browse Amazon too via this link just in case we missed out.
If hard disks don't interest you and you're after faster storage options like SSDs, you can visit this article that covers internal NVMe drives. For portable or external SSD options, go through this article instead.
Our stories may contain affiliate links for products/apps where Neowin is paid an affiliate fee if you complete a purchase via those links.