7 Days is a weekly round-up of the Editors' picks of what's been happening in the world of technology - written with a dash of humor, a hint of exasperation, and an endless supply of (Irish) coffee.
What a week it's been – and thank goodness the weekend is finally here, so we can all catch our breaths again...! From official announcements and exciting new devices, to big disappointments and spicy rumors, the news has just kept on coming. But if you're worried that you might have missed something, you've come to the right place – grab a drink, get comfy, and let 7 Days walk you through what's been happening.
We begin this week with Netflix, whose CEO has said that the company is considering allowing its subscribers to download TV shows and movies for offline viewing.
Amazon has launched a standalone movie and TV subscription service for $8.99 a month. Prime Video is intended for those who want to watch Amazon content – including original shows like Transparent and Bosch – but who have no interest in the other benefits of a full Amazon Prime subscription.
Down in Sydney, it looks like authorities are considering phasing out the Opal smartcards used on the city's public transport network, in favor of supporting pay-as-you-go usage with credit or debit cards, and mobile payment solutions like Apple Pay or Samsung Pay.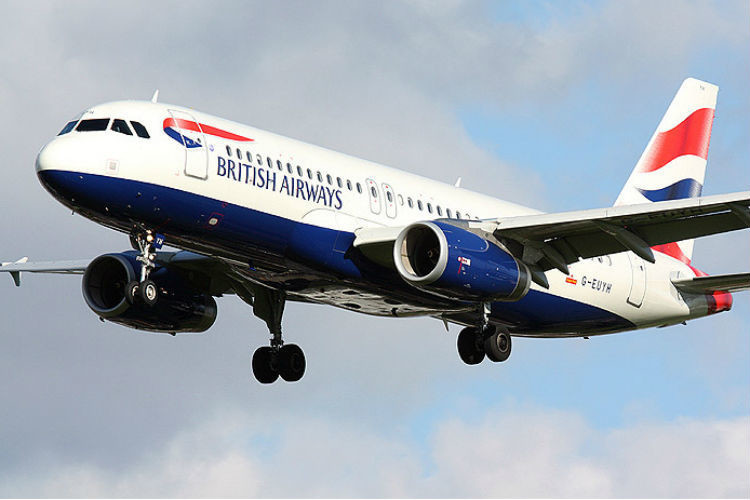 Over in the UK, a British Airways pilot reported to police that his Airbus A320 had apparently been struck by a drone while on approach to London's Heathrow airport. Flight BA727 from Geneva, with 137 people onboard, was flying over the London suburb of Richmond-upon-Thames when the incident occurred.
However, the aircraft landed safely, and was quickly cleared to operate its next flight. Curiously, reports since then have suggested that the 'drone' may actually have been a plastic bag. Nonetheless, the incident has raised fresh fears over drone usage around airports.
One of the UK's most popular web hosting providers, 123-reg, apologized this week after a technical error resulted in 'a small proportion' of its 800,000 customers' websites being deleted.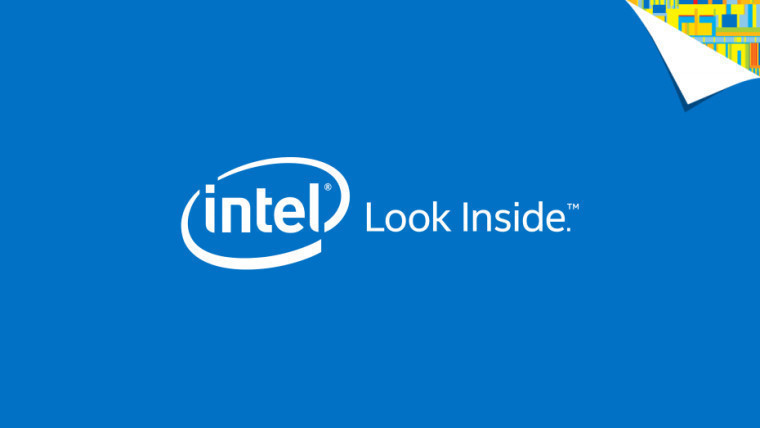 On Tuesday, Intel announced a major restructuring of its business, responding to the continued downturn in the PC industry by focusing more of its efforts on datacenters, memory, networks, gaming and the Internet of Things. But there's a high price to pay: the company announced that it is cutting its global workforce by 11%, with 12,000 jobs set to go.
Intel isn't giving up on the PC market of course. A year after it launched its Cherry Trail-generation Atom processors, the company announced its newest Apollo Lake chips this week, designed for low-cost tablets, notebooks and 2-in-1s.
Also on Tuesday, Apple announced its latest MacBooks, ditching Intel's last-gen M chips, and replacing them with sixth-generation (Skylake) Core m3, m5 and m7 options. There's also a new Rose Gold option - although it's less 'Rose Gold', and more 'pretty obviously pink'.
Late on Friday, the US Department of Justice dropped its latest effort to legally compel Apple to cooperate in unlocking an iPhone 5s involved in the case of a Brooklyn drug dealer. The DoJ suddenly revealed that it had been provided the passcode for the handset – but Apple looks set to face a further battle with the FBI over yet another iPhone in a separate case.
Meanwhile, over in China, authorities have apparently forced Apple to close its iTunes Movies and iBooks stores, just six months after their launch. In typical Apple fashion, the company has said nothing to clarify the issue, other than an ambiguous statement that it "hopes to make books and movies available again in China as soon as possible".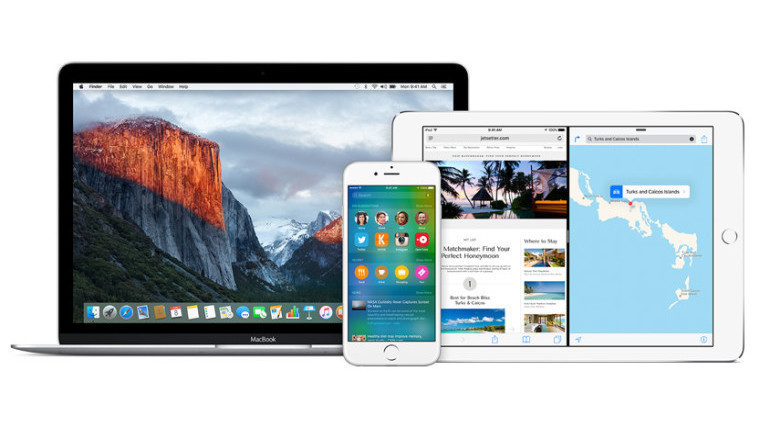 On Wednesday, Apple released its second developer betas of iOS 9.3.2, OS X 10.11.5 and watchOS 2.2.1.
Earlier in the week, Apple developers got some exciting news from Siri, who told them that the company's annual Worldwide Developer Conference will be held from June 13 to June 17 in San Francisco. Apple opened registration for the event a day later, with tickets priced at $1,599.
Samsung also announced details of its upcoming dev conference, which will be held next week.
Google's parent company Alphabet published its latest quarterly earnings report this week, revealing that it brought in $4.21 billion of net income on $20.26 billion of revenue. Google itself – including its search, advertising, YouTube, Chromebook and Android operations – accounted for a whopping 99% of that total.
On Wednesday, the European Commission delivered the preliminary findings of its Android antitrust investigation, formally accusing Google of having "abused its dominant position" in the EU mobile market. The Commission said that Google's actions "seem to harm consumers by stifling competition and restricting innovation in the wider mobile space".
Unsurprisingly, Google swiftly responded to those allegations, insisting that it had "designed the Android model in a way that's good for competition and for consumers".
Two days later – in an unrelated announcement – Google and Microsoft revealed that they had mutually agreed to drop regulatory complaints against each other around the world, saying that they wished to compete "on the merits of our products, not legal proceedings."
Google published its annual Android security report, in which it noted that malware from its Google Play store had been installed on fewer than 0.15% of devices. However, that tiny proportion still represents a huge number of devices – indeed, it means that over 2.1 million devices were able to install potentially harmful software from the company's own official app store.
Android 6.0 Marshmallow continues to (very) slowly make its way to more devices. T-Mobile US began its rollout for the Samsung Galaxy Note 5, and the Galaxy S6 edge+…
…while AT&T has released Marshmallow for the LG V10 too.
Sony also expanded availability of Android 6.0.1 for more of its Xperia devices this week.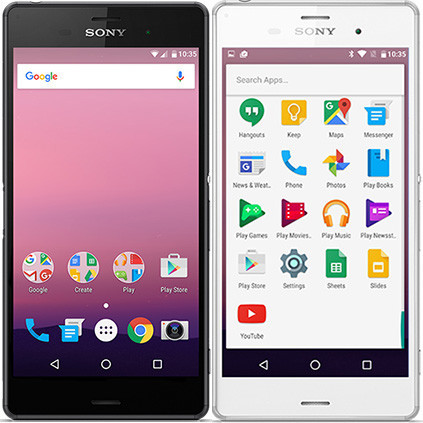 And on Thursday, Sony's Xperia Z3 was added to the short list of devices officially supported by the Android N Developer Preview, the second version of which was released last week.
Android N will include support for pressure-sensitive displays, offering similar functionality to Apple's 3D Touch feature on its iPhone 6s and 6s Plus.
A Microsoft patent application filed last December was discovered this week for a cursor pointing stick – sometimes known as a keyboard 'nubbin' – with an integrated fingerprint reader, and pressure-sensitive 'force-touch' support.
And another interesting Microsoft Research project also popped up this week: a new type of smartphone cover featuring a flexible multi-touch e-ink display that knows when it's being flexed, offering users new ways to interact with devices.
Windows 10 devices have been seen in just about all shapes and sizes, and one form factor shown off this week certainly grabbed our attention. Computers built into keyboards are nothing new; indeed, many of our readers were quickly reminded of the classic Commodore 64 when they saw PiPO's new KB1 (shown above) this week.
But PiPO's KB2 takes things a step further, cramming a Windows 10 PC – including a suite of ports – into a slim and stylish keyboard form factor that can be folded in half, for maximum portability.
On Tuesday, Microsoft rolled out Windows 10 Insider Preview build 14295.1004, a cumulative update for PCs on the Slow ring. On Friday, it followed up with a further incremental update for both PCs and phones, bumping the build number up to 14295.1005.
For Windows 10 Mobile users on the Fast ring, Insider Preview build 14327 was released on Wednesday, adding Cortana support in new languages, and enabling a preview of the new Messaging Everywhere feature. The list of fixed and known issues is here, and be sure to check out our hands-on video with build 14327 here.
On Friday, Microsoft released a further Insider Preview for the Fast ring: build 14328 for both PCs and phones. Since the new build is only a very minor upgrade over 14327 for Windows 10 Mobile, it seems there are no fresh known/fixed issues for phones.
But for PCs, build 14328 is a huge upgrade over the previous release, giving Insiders their first taste of many new features announced at last month's Build 2016 conference. Inevitably, with so many new features, there's a long list of what's been fixed, and what hasn't, in the new PC build. You can also find out more about the new Windows Ink features in the latest build in our hands-on video.
Microsoft also delivered new firmware updates this week for its Surface Pro 3, Pro 4 and Book, bringing a wide range of improvements, fixes and new drivers.
Just eight days after ending a $150-off deal on its Surface Pro 4, Microsoft is once again offering discounts on some of its high-end tablets. Buyers can now get $100 off certain Pro 4 models, along with a further $100 off when they buy the Surface Dock.
Microsoft has also permanently cut the price of its Lumia 640 XL by a third in the US, down from $299 to $199. It follows a similar price cut in the UK earlier this year, as the company continues to phase out its last-generation handsets.
Microsoft is now focusing on its new (and much smaller) range of Windows 10 Mobile handsets. Cricket Wireless announced that it will launch the new Lumia 650 in the US on May 6, priced at $129.99 – but it will only be available in one color.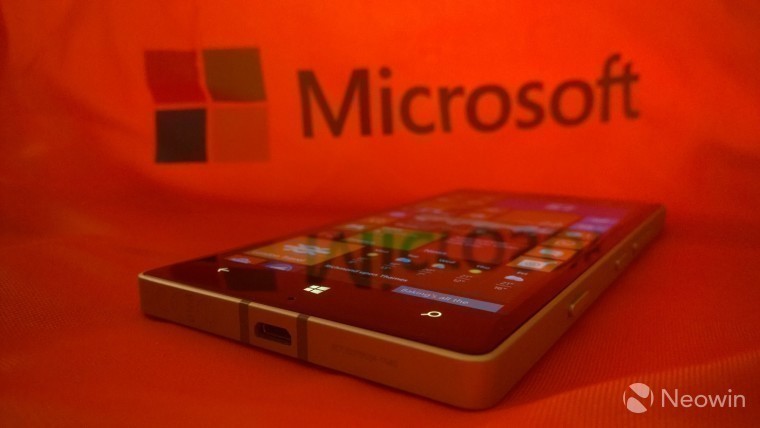 It should come as no great surprise that last quarter was another disastrous one for Microsoft's smartphone range. The company sold just 2.3 million Lumia handsets, falling 49% compared with the previous quarter, and a massive 73% year-over-year.
That information was disclosed as part of Microsoft's latest quarterly earnings report, in which it revealed that it brought in $3.8 billion of net income on $20.5 billion of revenue last quarter. While its phone business has all but collapsed, there was much better news elsewhere in the company, with solid growth in its Office and cloud services, and a remarkable 61% rise in Surface revenue.
And speaking of money, Microsoft Philanthropies announced that it will be funding computer skills education for young people – particularly those from disadvantaged backgrounds – through grants being provided to over 100 nonprofit organizations in 55 countries around the world.
Acer unveiled its new range of new Windows 10 devices this week – from sleek and affordable Ultrabooks to ultra-powerful gaming PCs.
Acer also announced the Liquid Extend, a laptop-style device that supports the PC-like Continuum experience on its new high-end Windows 10 Mobile handset, the Liquid Jade Primo. The Liquid Extend appears to offer similar functionality to HP's Mobile Extender, which it unveiled earlier this year alongside its mighty new Windows 10 Mobile flagship, the Elite x3.
Microsoft said on Friday that its previously-announced changes to OneDrive – reducing its free storage allowance from 15GB to 5GB, and removing the free 15GB 'camera roll bonus' – will come into effect on July 27.
Earlier in the week, it honored its earlier commitment of providing free one-year Office 365 Personal subscriptions to some of its OneDrive users.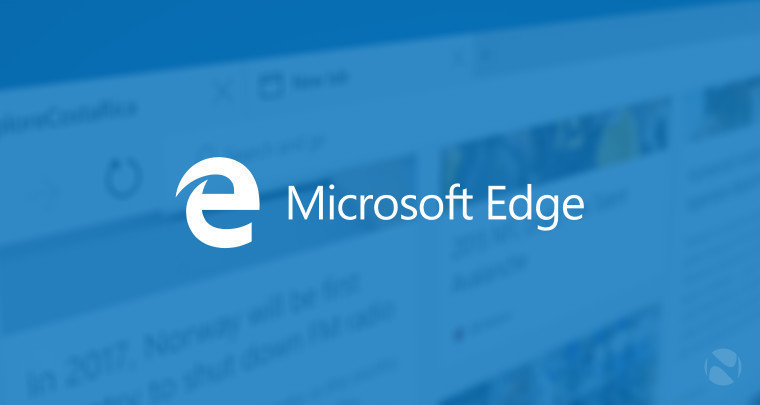 Microsoft also said this week that its Edge web browser will add support for WebM, VP9 and Opus as part of its Windows 10 Anniversary Update, which arrives this summer. The new support was originally announced last September.
Meanwhile, Dropbox users running Windows XP have been warned that the cloud storage firm will end its support for the obsolete OS on August 29.
Opera announced on Thursday that the latest beta release of its web browser will feature an integrated, unlimited and free VPN for private browsing on Windows, Mac and Linux.
However, there was bad news for Opera users on Windows, as the company said that the team that launched its Windows Phone app last year has been moved to iOS and Android development. Opera added that it has 'no major updates planned' for Windows Phone, and confirmed that it's not working on a new app for Windows 10 developed on Microsoft's Universal Windows Platform (UWP).
UWP apps can run across multiple types of Windows 10 devices with relatively few changes – but not everyone is convinced that it's worth the effort of developing such apps. Wireless audio specialist Sonos has said that it too has no plans to build a UWP app for Windows 10.
But there was much rejoicing among many Windows 10 fans this week, as the UWP version of the popular VLC Media Player app was unveiled. The app will be supported not just on Windows 10 PCs, tablets and phones, but also on HoloLens, Internet of Things devices, and even the Xbox One.
HBO Now launched on both the Xbox One and Xbox 360 this week, allowing fans of the network to watch its shows without needing a cable TV package that includes HBO channels. That's great for those who have already signed up for a $14.99-a-month standalone subscription – but as Ars Technica's Peter Bright pointed out…
…there's no way to actually sign up without using a separate device, even though you can do so on other connected-TV devices like a Roku player.
Microsoft is currently offering a pretty sweet deal on its Xbox One. The Spring Bundle includes the console with 1TB of storage (and a controller, of course), along with four top-notch games for $349.
However, if you've been thinking of getting an Xbox 360, you'd better not waste any time. On Wednesday, Microsoft announced that it has ended production of the console, which it originally launched ten years ago.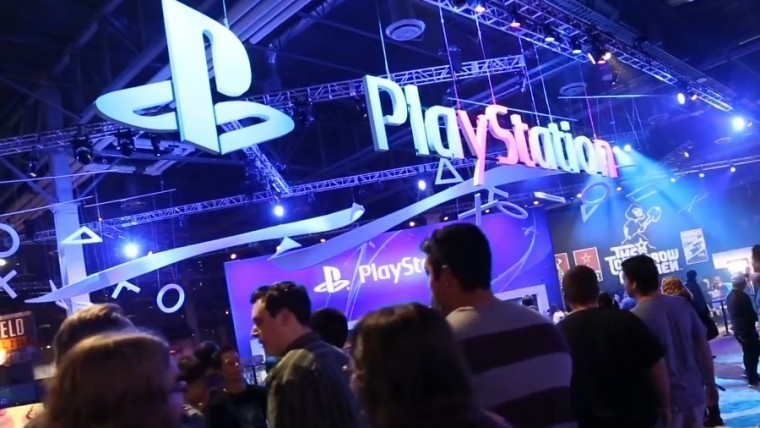 While Microsoft focuses on its future in gaming with the Xbox One and Windows 10, more details have emerged on Sony's rumored 'PlayStation 4.5', which is reportedly being developed under the codename 'NEO'.
But we end this week with news that while the PS4 has savagely spanked the Xbox One in sales since their respective launches, there is one area in which Sony is only just catching up to Microsoft. Three years after Microsoft protected Xbox Live user accounts with two-factor authentication, Sony has revealed that it is preparing to do the same on its PlayStation Network.
Sony said it plans to introduce the additional security feature "in order to further safeguard our users and their accounts" – but unsurprisingly, it said nothing about why it's taken so long to finally get around to doing so…
---
Bonus content
Before we wrap things up for another week, let me first highlight a few extra bits around the site that I hope you'll enjoy reading.
As ever, the Neowin team has been hard at work testing various devices for you, including Timi Cantisano, who published his review of Huawei's GX8. Calling it "a handset that redefines the mid-range", Timi was very impressed with the features that it offers for a fairly modest price, along with its battery life and rock-solid build-quality – but it definitely left room for improvement.
Steven Johns shared his review of Elephone's unusually-named Vowney. Noting that high-end phones need more than just good specs to succeed, he too was impressed by the specs on offer for the device's $299 price tag – but there were too many downsides for the Vowney to score higher than it ultimately did.
Ahead of his full review, Rich Woods shared his second impressions of the HTC 10, the company's new Android flagship – and he certainly seems to have been won over by it so far.
Rich also published a photo comparison between the cameras on the HTC 10 and Microsoft's Lumia 950 flagship – and the results were certainly interesting…
And finally, we asked our readers with older Windows Phones if they've upgraded to Windows 10 Mobile yet. Be sure to cast your vote in our poll, and check out what some of our readers had to say on the subject!
---
The week ahead
Samsung's developer conference kicks off on Wednesday, so we'll be looking out for any interesting announcements or insights that may be revealed there.
We'll also be expecting the latest figures from AdDuplex, offering a detailed breakdown of Microsoft's mobile ecosystem, including the most popular handsets in key markets, and the proportion of devices running each version of its mobile operating systems.
And given the pace at which Microsoft has been rolling out new Windows 10 builds lately, we may well see yet another new build for PCs and/or phones in the coming days…
Stay tuned to Neowin for more official news, juicy rumors, and intriguing insights in the week ahead – it should be another exciting one across the tech world!
---
For now, though, there's plenty more to read across the site – including loads of interesting discussions over on our forums.
From all of us on the Neowin team,
have a great weekend!