7 Days is a weekly round-up of the Editors' picks of what's been happening in the world of technology - written with a dash of humor, a hint of exasperation, and an endless supply of (Irish) coffee.
It's been another busy week across the tech world, bringing some news that had been long-anticipated, and some surprises that were far from expected. With the weekend upon us again, 7 Days is here once more to bring you up to speed on what you may have missed, so get comfy, and let's crack on…
We begin this week with bad news for owners of most BlackBerry devices. Facebook has revealed that it will end access to certain APIs on BB OS 7.1 and BlackBerry 10, which means that the next Facebook update for BlackBerry will lose several major features.
On Wednesday, Google announced its plans to launch Android Pay in the UK "in the coming months", but while numerous major financial institutions and retailers are onboard, two of the country's 'Big Four' banking groups – Barclays and RBS, which includes NatWest – haven't signed up.
We've known for a while that the next version of Android would include split-screen multitasking support. But a dig through the recently-released Android N Developer Preview revealed that Google is planning to go even further with 'freeform' windows in the OS, that can be moved around and resized as on desktop operating systems.
Samsung arrived rather late to the Marshmallow party; it wasn't until February – four months after Google first began the Android 6.0 rollout – that the South Korean company finally began to update its devices to the new version of the OS. But in recent days, more and more of its handsets around the world have begun to receive the update.
Marshmallow is now making its way to the Galaxy Note 5 in India and the US on Sprint, along with the Galaxy S6 edge+…
…while the S6 edge+ has also started to receive the update in France.
Earlier this week, Samsung began pushing Marshmallow to the older Galaxy S5 in South Korea too, before expanding its availability to other markets this weekend.
And T-Mobile has confirmed that it is currently testing its Android 6.0 update for the Galaxy S6 and S6 edge on its network in the US.
Meanwhile, it looks like AT&T has been testing a 'Galaxy S7 Active', a successor to last year's ruggedized version of the Galaxy S6.
LG unveiled its new G5 flagship phone last month, along with an ecosystem of modular 'LG Friends' designed to expand the capabilities of the device. Official details of pricing and availability have now been revealed in the UK for many of those accessories, with prices starting at £69.
In the latest teaser for its upcoming flagship phone, HTC has hinted at the audio capabilities of its new device. But rather than hosting a traditional launch event for the HTC 10, the company will launch the handset online via a live stream on April 12.
On Monday, Apple hosted its latest launch event, but following a series of leaks in recent weeks, there weren't many surprises there.
Perhaps the biggest news was the announcement of its smallest new device for some time – the 4-inch iPhone SE (and no, it doesn't stand for 'Stupidly Expensive'). It does, however, share many of its internals with its larger iPhone siblings, and comes in 16GB and 64GB versions, with prices starting at $399.
And as expected, Apple also unveiled its 9.7-inch iPad Pro, a smaller version of the supersized tablet that it launched last year. Prices start at $599 for the 32GB Wi-Fi model, rising to $1,029 for the 256GB version with 4G LTE connectivity – but you'll have to pay a further $99 for the Pencil stylus, and $149 for the Smart Keyboard.
That means that the entry-level 32GB 9.7-inch iPad Pro with both stylus and keyboard will set you back $847; to put that pricing into some context, Microsoft's entry-level Surface 3, with Wi-Fi and 64GB storage – usually priced at $499, plus $59.99 for the Surface Pen and $129.99 for the Type Cover keyboard – comes to just under $689.
Pre-orders are now open for both the iPhone SE and 9.7-inch iPad Pro.
Apple also cut the entry-level price of its Watch this week, which now starts at $299. The company additionally revealed a range of new straps for its wearable device.
And coinciding with its launch event, Apple also rolled out its latest software updates this week: watchOS 2.2, OS X 10.11.4 and iOS 9.3.
The iOS 9.3 rollout wasn't quite as smooth as it could have been; there were numerous reports of users experiencing issues with installing the update on iPads, particularly older models, which left the devices inoperable. However, it seems that Apple has now fixed the problem with an updated build for affected devices.
Before we move on to other stuff, it's worth pointing out that Apple's event was coated in a rather ugly layer of arrogance, and ignorance towards the reality that many people simply can't afford its high-priced products. Marketing head Phil Schiller said it was "sad" that 600 million PCs still in use today are at least five years old, and referred to their owners by saying that "these people could really benefit from an iPad Pro".
What Schiller, and those who laughed along with him, failed to realize is that many of those people using older devices simply don't have the means to spend huge amounts of money on a premium Apple device, particularly when the PC that they have already does what they need it to.
My colleague John Devon discussed this and other issues related to Apple's tone-deaf announcement in an editorial that's well worth a read.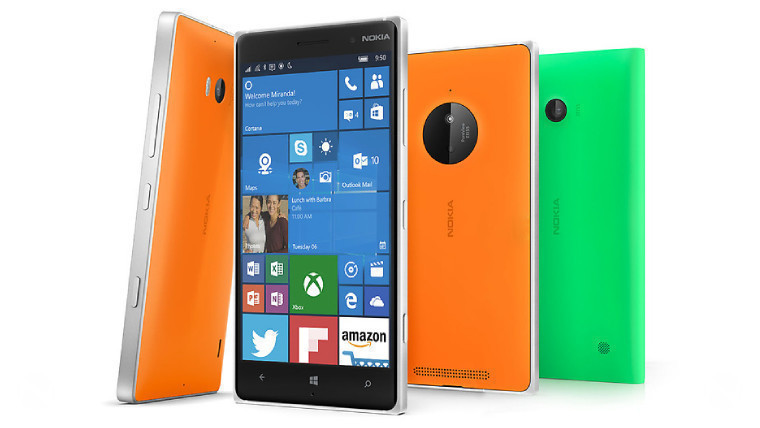 In other news, AdDuplex published its latest monthly report breaking down OS and device usage across Microsoft's mobile ecosystem. It shows that Windows 10 Mobile usage has again increased month-over-month, and not all of that growth has come from upgrades, suggesting that new devices running the latest version of the OS have contributed to that rise.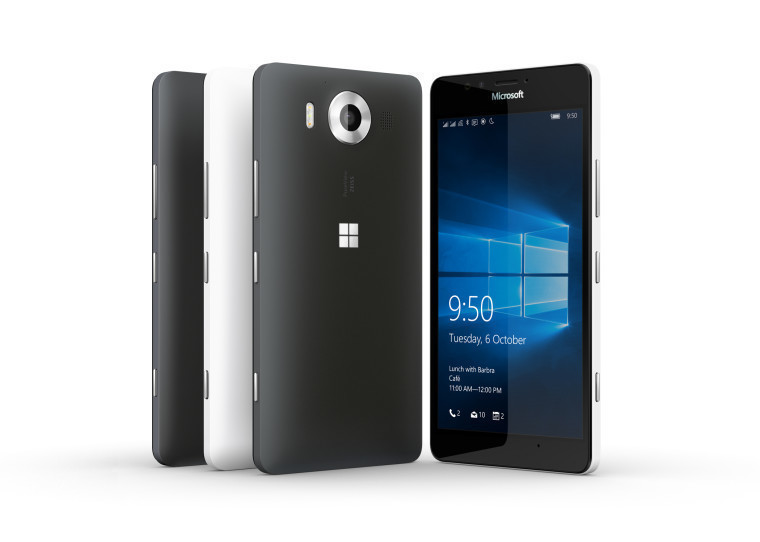 In the US, Microsoft has slashed $100 off the $549 price tag for its unlocked Lumia 950 – but you'll have to act quickly if you want to take advantage of that offer, which ends this weekend.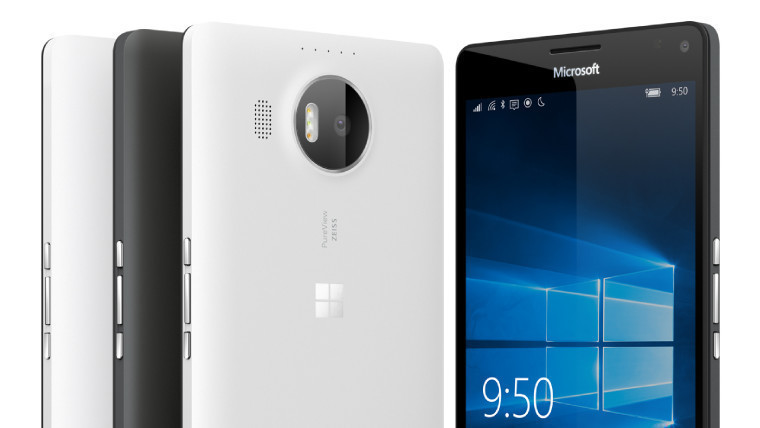 The Lumia 950, and its larger sibling, the 950 XL, have been available in Australia for some time. But this week, the country's largest carrier, Telstra, confirmed that it will begin selling both devices in the next few days, almost six months after they were first unveiled.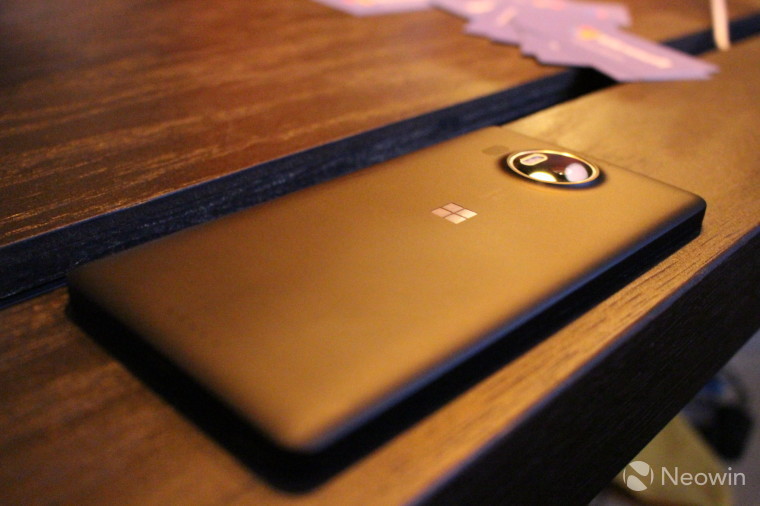 Microsoft has lined up new firmware for the Lumia 950 and 950 XL, although it's not (yet?) available as an over-the-air update. But if you can't wait to get your hands on it, it can be installed via the Windows Device Recovery Tool.
New firmware is also available for Microsoft's lower-end Lumia 550 and 650 – and this update is rolling out over-the-air. However, the company says that "rollouts will continue gradually", so it may be a while before the new firmware makes its way to all handsets.
The Lumia 650 is Microsoft's newest Windows 10 Mobile device, and as we discussed in our recent review, it's rather impressive. The 650 went on sale this week in China, and will soon be available to buy in India too.
There's been a great deal of confusion surrounding which older handsets can be upgraded to Windows 10 Mobile, and both Microsoft and its partners must share in the blame for that. Last week, Microsoft published a list of devices that would be eligible for the upgrade, but while it included the BLU Win HD LTE, there was no mention of the Win JR LTE.
This was especially odd given that Microsoft itself continued to sell the Win JR LTE on its site after its announcement, still promising an upgrade to the new OS, before later quietly deleting that reference. And even after it did so, BLU was continuing to promote the device with the Windows 10 Mobile upgrade, only adding to the confusion.
On Thursday, BLU published its own list of its devices that can be upgraded, revealing that one specific variant of the Win JR LTE will be able to get the Windows 10 Mobile upgrade, but the other version will not. Following the publication of our article earlier this week, BLU has since removed its marketing references to Windows 10 Mobile for the Win JR LTE.
On the same day, Microsoft announced that – with the exception of one Lumia handset – all devices eligible to upgrade to Windows 10 Mobile can now rejoin the Windows Insider Fast ring, allowing them to install the latest preview builds from the Redstone development branch.
And on Friday, Microsoft rolled out its latest Windows 10 Insider Preview to the Fast ring, Redstone build 14295, which is available for both PCs and phones. As ever, the new build includes various fixes, but also comes with some known issues.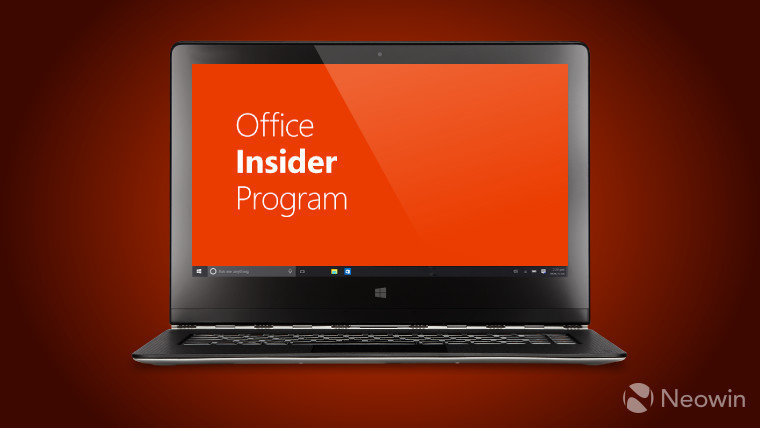 A new Office Insider Preview build is available too for Windows users, bringing some small, but welcome improvements.
Microsoft also introduced new 'Office 365 Connectors' this week, allowing third-party services to hook into its productivity suite to add extra functionality and deliver useful content to users.
Ahead of its Build 2016 developer conference next week, Microsoft has now published a full list of keynotes and sessions for the event.
Intriguingly, one of the sessions there is called What's New for Tiles and Toast Notifications, and its description notes that "Live Tiles are evolving with two highly-requested surprises that you won't want to miss". Along with the promise of a new "powerful API" that will be introduced at Build, it hints at some interesting possibilities for changes to Live Tiles, one of the most visible user interface elements in Windows.
Microsoft reversed course on its Skype integration in Windows 10 this week, when it announced that it is working on a new standalone Skype app built on its Universal Windows Platform. A preview of the app will soon be available for Insiders on PCs, but a Windows 10 Mobile version is also said to be coming "soon".
The company originally ended development of its Skype 'Modern' app, designed for Windows 8, last year – but rather than simply create a Universal replacement, it instead decided to integrate Skype functionality into several other apps, while also continuing to offer the separate Skype desktop application. Microsoft now says that user feedback and data have shown that this wasn't the best approach.
On Wednesday, Microsoft unveiled 'Tay', an A.I. chatbot designed to interact with 18- to 24-year-olds, making it available for people to talk with on Twitter. The Microsoft Research project was intended to allow Tay to 'learn' from those conversations to help develop its artificial intelligence.
Unfortunately, the experiment soon went wrong, as Tay's learning capabilities prompted it to make wildly inappropriate comments when presented with socially complex or taboo topics. After many of these offensive tweets continued to be shared across the web without context, Microsoft took the chatbot offline a day later.
On Friday, Microsoft apologized and promised to learn from the situation, which it blamed on "a coordinated attack by a subset of people [who] exploited a vulnerability" in the chatbot.
Also on Friday – six months later than planned and priced $2,000 higher than originally announced – Microsoft finally began shipping its giant Surface Hub touchscreen collaboration devices this week. The Hub was first unveiled in January 2015, and pre-orders opened last July.
Microsoft added new social integration into its Health app this week, including the ability to share and compare stats with friends on Facebook.
And following the shutdown of the MixRadio music streaming service earlier this month, Microsoft – which sold the service to LINE in 2014 – is now offering two months of free service on Groove/Xbox Music to former MixRadio customers.
A report earlier this week claimed that Nintendo is preparing to end production of its Wii U console before the end of this year, and that it has already stopped manufacturing many of its accessories. But the company quickly refuted that claim, insisting that production will continue.
Even so, there's no denying that the Wii U has been a sales disaster for the company. With little interest among games developers in the console – and with Nintendo already having announced work on its next-gen gaming device – the Wii U's days are surely numbered.
Sony has now opened pre-orders for its PlayStation VR headset, although it won't actually begin shipping until October.
Microsoft revealed its latest Games with Gold freebies that Xbox Live Gold subscribers can look forward to enjoying next month – and it's a pretty good line-up, including Sunset Overdrive and Dead Space.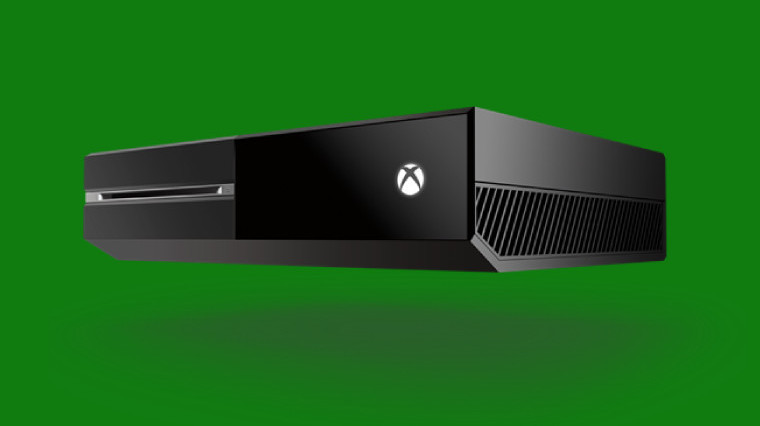 And the latest Xbox One update rolled out this week, bringing a range of improvements and additions to the console, as well as to the Xbox App on Windows 10.
But we end this week with the unfortunate news that a house in Texas was destroyed by a demolition company, due to a Google Maps error.
Oops.
---
Bonus content
Before we wrap things up for another week, let me first highlight a few extra bits around the site that I hope you'll enjoy reading.
If you're on the lookout for some sweet gaming deals for your PC, be sure to check out Adrian Potoroaca's roundup of some of the best offers available.
Ahead of his full review, Richard Woods has been taking a close look at Samsung's new Galaxy S7 flagship, publishing his further impressions of the device so far.
Richard also compared the Galaxy S7's camera with that of Microsoft's Lumia 950…
…and in a clash of the titans, he also shared an in-depth comparison of the Galaxy S7 with Apple's mighty iPhone 6s Plus.
And if you're thinking of buying a Galaxy S7 edge – the sister device to the S7, featuring a dual-curved display – you may well want to buy a case for it, just in case it makes an untimely impact with the ground. Robbie Khan thinks the Spigen Thin Fit case for the S7 edge would be a pretty good choice – it scored very highly in his review, despite its low price of just $10.
---
GLOBAL GIVEAWAY!
In our latest giveaway on Neowin, we're offering one of our readers the chance to win Microsoft's newest Windows 10 Mobile handset, the stunning metal-framed Lumia 650, along with a 128GB SanDisk microSDXC card!
There are lots of ways to enter, and the contest is open to our readers around the world, so head over to the giveaway page… and good luck!
---
The week ahead
On Monday, Oculus will finally ship its long-awaited Rift VR headset, with 30 games lined up for launch day, and another 100 promised by the end of this year.
But for many, the biggest news of the week will be Microsoft's Build 2016 developer conference, at which it will share details on its plans for Windows 10, the Xbox One, HoloLens, its Universal Windows Platform for apps, and much more.
Neowin will be at Build 2016 to bring you details of the announcements and insights shared there, and we'll also be providing live streaming from the conference, to ensure that you can stay fully informed on the major developments. Stay tuned!
Along with the usual mix of official news, juicy rumors, and intriguing insights, it should be another exciting week!
---
As ever, there's plenty more to read across the site – including loads of interesting discussions over on our forums.
From all of us on the Neowin team,
have a great weekend!