7 Days is a weekly roundup of the Editors' picks of what's been happening in the world of technology - written with a dash of humor, a hint of exasperation, and an endless supply of (Irish) coffee.
What a week. The IFA industry expo in Berlin set the stage for all sorts of new product announcements – including a dazzling array of Windows 10 devices – on top of the usual mix of exciting news, tantalizing rumors and intriguing developments. But if you've struggled to keep with it all, don't panic, for 7 Days is here once again to guide you through what's been happening. We've got a LOT to get through, so let's crack on.
Our journey begins this week in South Korea, where Samsung said on Thursday that it was halting shipments of its new Galaxy Note7 flagship, following scattered reports that the devices were catching fire while charging.
On Friday, as news of 'exploding' batteries in the device continued to spread around the world, Samsung announced a voluntary recall of the Note7, offering free replacements to concerned customers. US owners can find out about the recall process here.
Needless to say, it's a devastating blow for Samsung, particularly given that the new handset had been so widely praised by reviewers and customers alike in recent weeks.
Microsoft found itself facing a customer backlash after its Bing translator began translating 'Daesh' - an Arabic term referring to terrorist group Islamic State - as 'Saudi Arabia'.
Following widespread criticism of its new unlimited-but-with-limits ONE plan, T-Mobile made a few changes before its launch on Thursday. It's also added a further 'ONE Plus' plan, which costs $25 more than the 'unlimited' ONE package.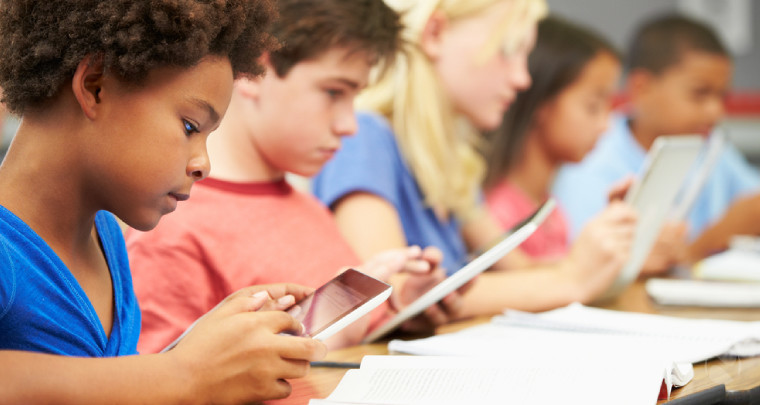 IDC published its latest data and analysis on the global tablet market on Tuesday, forecasting further sales declines until 2018.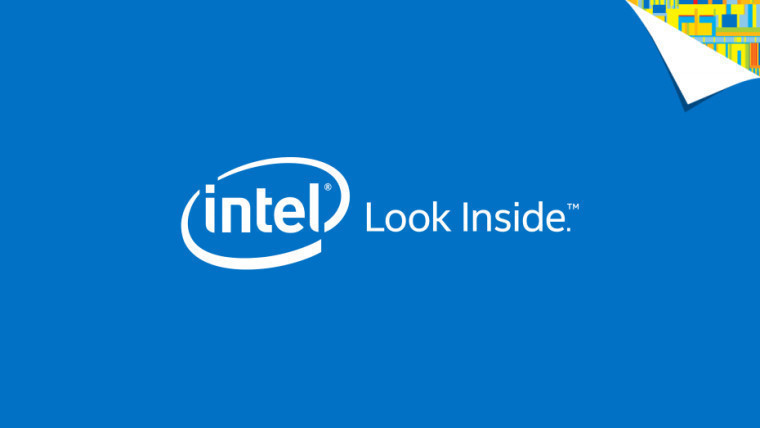 Replacing its last-generation 'Braswell' chips, Intel formally announced its new 'Apollo Lake' processors for lower-end PCs, which will be marketed under the Pentium and Celeron brands.
Intel also officially launched its 7th-generation Core processor family, also referred to as 'Kaby Lake', promising better graphics, performance and battery life.
Qualcomm revealed more details of its newest high-end mobile SoC, the Snapdragon 821. However, while it announced support for Android devices, there was no mention at all of Windows 10 Mobile.
And as Neowin revealed on Thursday, Microsoft has removed the Snapdragon 625 and upcoming Snapdragon 830 chips from its platform specs for Windows 10 Mobile.
Corning is perhaps the best-known name in toughened glass for mobile devices, and it's now turning its attention to wearables, with the launch of Gorilla Glass SR+, specifically designed for those devices.
Brits who enjoy watching shows on BBC iPlayer will now need a television licence to do so. A loophole previously allowed users to watch on-demand shows without paying.
The European Commission declared on Tuesday that Apple had received "illegal tax benefits" from Ireland, allowing the company to pay an effective corporate tax rate as low as 0.005% (or €50 for every €1,000,000 of profit). The EC says that Apple must now repay up to €13 billion (around $14.5 billion) in taxes.
Apple CEO Tim Cook was hugely critical of the EC's judgement, calling it "total political crap".
In the US, Apple is facing a class action lawsuit from iPhone 6 and 6 Plus owners, whose devices have been afflicted with the so-called 'Touch Disease', rendering their screens unresponsive to touch inputs.
The unveiling of Apple's newest iPhones is now just days away. The company sent out press invites to an event to be held in San Francisco on September 7. While there had been speculation that the devices might be branded as 'iPhone 6SE', evidence of the iPhone 7 name appeared on Tuesday, and it looks like a Space Black version will be offered too.
It appears the company's new wireless earphones will be branded 'AirPods'.
Apple emailed developers on Thursday informing them of changes to its App Store policies. The company says it will be removing "problematic and abandoned" apps from September 7.
On Monday, Apple released macOS Sierra 10.12 Developer Beta 8, and Public Beta 7.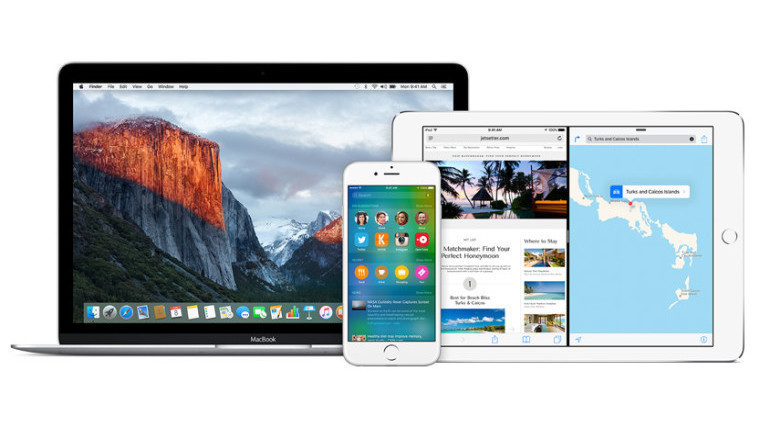 And on Friday, it pushed out a security fix for OS X and Safari, fixing the same vulnerability it addressed last week with the release of iOS 9.3.5.
The days of the Chromebook Pixel 2 appeared numbered when Google stopped selling the $999 model in April. Now, they're officially over, as the company has ended sales of the $1,299 model too.
One of Google's most ambitious hardware development efforts also came to an end this week. Project Ara - the company's modular smartphone platform - has been 'suspended', although in practical terms, it appears that the project is effectively dead.
The news came as a surprise, especially given that Google spoke just a few months ago about its plans to ship the device to consumers this fall, with a consumer model coming next year. But in some ways, it was no great shock, given the extraordinary challenges of building such a complex hardware ecosystem.
Google has plenty more hardware on the way though. New renders of its upcoming smartphones appeared this week, and it looks like they'll be priced from $449.
The company is apparently ditching its Nexus brand for the HTC-made handsets, which will reportedly be called the Google Pixel and Pixel XL instead. Google is expected to unveil the new phones on October 4, along with a Daydream VR headset and a 4K Chromecast.
Sony is focusing on camera and imaging excellence with its new high-end handsets, the Xperia XZ flagship, and the premium Xperia X Compact, promising "blur-free images, day or night".
Sony also announced that the Xperia Ear - the company's new aural digital assistant device - will launch in November. I had the opportunity to test an early prototype of the Xperia Ear earlier this year - you can find out more about my experience here.
Sony is offering people the chance to test new experimental hardware as part of its Future Lab Program. It's currently looking for people to test a new prototype device known only as 'N'.
Huawei is bringing premium to the mid-range with the launch of its new Nova and Nova Plus smartphones. The two metal-bodied handsets offer a compelling mix of features for buyers who don't need flagship specs - or flagship prices.
Last year's HTC One A9 was a rather nice mid-ranger, with a metallic body and solid specs. But we've got no idea what HTC was smoking when it put together the new One A9s, with specs that are actually downgraded over its predecessor in some key aspects.
Value-conscious buyers may well be interested in the new BLU Pure XR, which promises to 'set a new standard for flagship smartphones'. That's overselling it a bit, frankly - it's not really a flagship by any sensible definition - but it does offer a pretty strong list of specs at a very reasonable price.
WhartonBrooks is a similar fan of hyperbole in talking up its new Windows 10 Mobile handset - the company says its innovations "will be the most disruptive since the advent of the smartphone in 2000". That seems... unlikely.
But we may get the chance to find out more about the device this month, when WhartonBrooks holds a public event at a Microsoft Store to discuss its new device.
If you're on the lookout for a new Windows 10 PC in the US, you might want to check out the Microsoft Store, where you can currently get up to 42% off desktops, notebooks, tablets and 2-in-1s, and even a free 8-inch Windows 10 tablet.
Over in the UK, Microsoft is giving away up to £569 of freebies - including a 24-inch HP monitor, Surface Dock, Arc Touch Mouse and Master & Dynamics earphones - with its Surface Pro 4. It's also offering 15% off the two most affordable models in the range.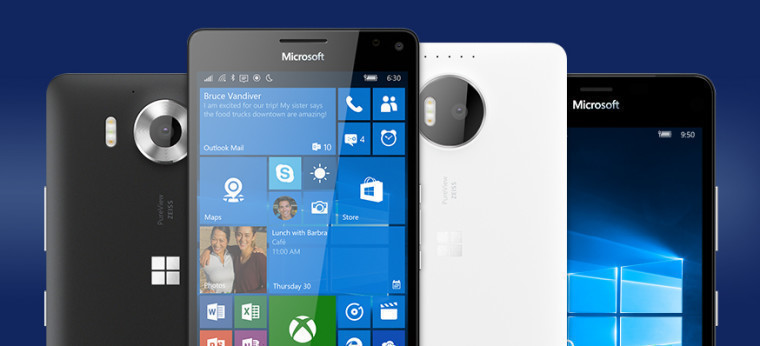 On Friday, Microsoft permanently cut the prices of its Windows 10 Mobile flagships in the UK for the third time this year. After reducing them by 17% three months ago, it's now slashed a further 22% off the Lumia 950, and 15% off the 950 XL.
Good news for owners of those devices in the UK: the 'double-tap-to-wake' firmware update is now rolling out there.
Microsoft also trimmed a further 9% off the Lumia 650 in the UK - just eight weeks after cutting 25% off its price.
Microsoft released new driver updates for its Surface Pro 4 and Surface Book - but as is so often the case, it didn't bother to publish changelogs for the updates until nearly a day later.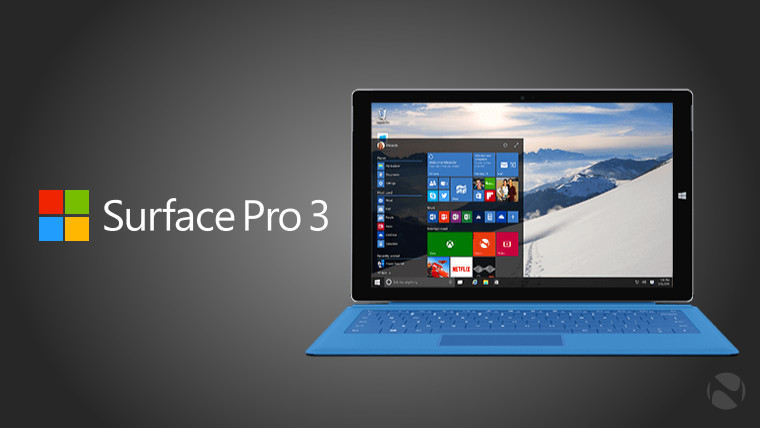 There was great news on Monday for Surface Pro 3 owners whose devices have been afflicted by degraded battery performance in recent weeks. Microsoft released a firmware update which it says has fixed that issue.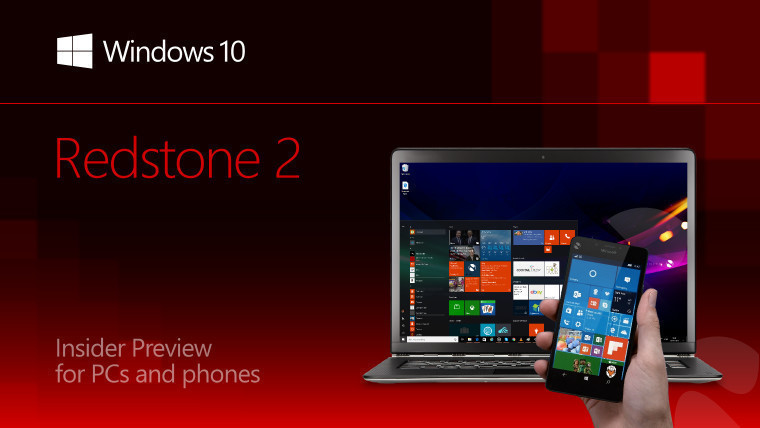 On Wednesday, Microsoft released Windows 10 Insider Preview build 14915, bringing a range of improvements and fixes for PCs and for phones.
However, Surface Pro and Pro 2 owners reported that the new build has broken the Wi-Fi on their devices.
As part of its Redstone 2 development, Microsoft is reportedly testing a new 'blue light filter' for night-time usage in Windows 10, along with a new 'People Bar' feature on the taskbar.
Windows 10 Anniversary Update build 14393.105 made its way to the Release Preview and Slow rings on Wednesday. Shortly afterwards, Microsoft rolled out that build as its latest cumulative update for all users.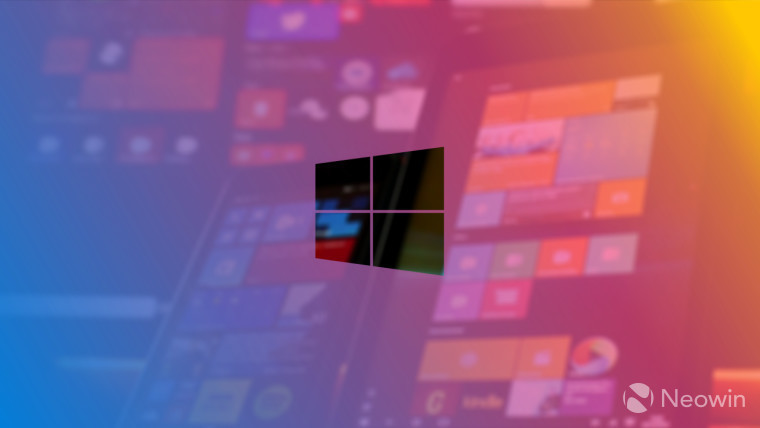 And on Thursday, Microsoft revealed that it has finally fixed the 'freezing' issue that had plagued some Windows 10 users after upgrading to the Anniversary Update last month.
While the Anniversary Update is already rolling out for some Windows 10 Mobile devices, owners of VAIO's Phone Biz will have to wait a bit longer, due to a bug related to the Continuum feature.
HP said that its new Windows 10 Mobile flagship, the Elite x3, will get the Anniversary Update in the middle of this month. The handset began shipping in the UK on Wednesday - a little later than originally planned.
Microsoft also updated its Windows Device Recovery Tool to support the Elite x3 on Friday.
Microsoft is currently offering Acer's Windows 10 Mobile flagship, the Liquid Jade Primo, for 15% less than its usual price in the US.
It's also offering 30% off the entry-level Acer Liquid M330, reducing its price to just $69 unlocked.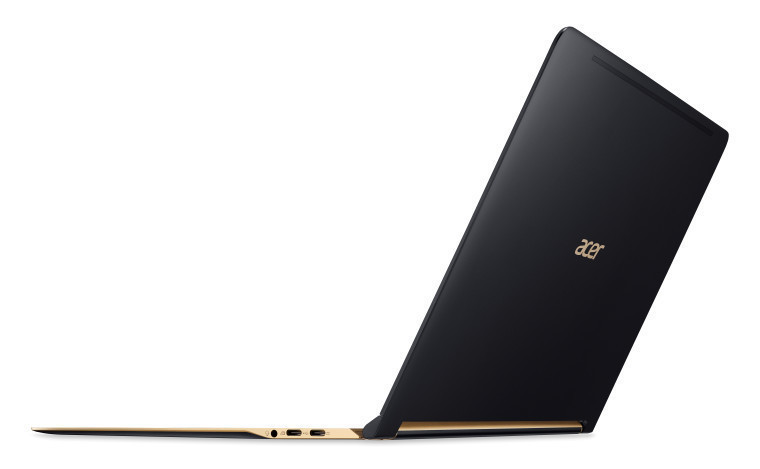 At IFA this week, Acer unveiled a range of Windows 10 notebooks to suit various needs and budgets. Among them was the Swift 7, the world's thinnest laptop to date. Quite stunning.
Acer also showed off one of the world's fattest notebooks, the mighty Predator 21 X gaming laptop. It features Intel's 7th-gen Kaby Lake processors, a 21-inch curved display (!), and dual Nvidia GTX 1080 graphics cards (!!).
Acer revealed a new 'compact home entertainment hub' running Windows 10 too. The Revo Base crams some pretty decent specs into a tiny form factor.
HP unveiled two new Windows 10 devices, both sporting rather unconventional designs. The Pavilion Wave is a powerful PC with a triangular form factor, built around a Bang & Olufsen speaker.
The Elite Slice (pictured above) looks a bit more ordinary at first glance, but it's actually a modular design, allowing users to add new capabilities by simply attaching new 'slices'.
But perhaps the most exciting new device to appear at IFA was the Lenovo Yoga Book - a small notebook that wants to be, well, a notebook.
Running either Windows 10 or Android, the Yoga Book has a conventional 10-inch Full HD display, along with a versatile touch-sensitive surface, which can either be used with the illuminated keyboard, or for writing and drawing with the stylus.
If it reminds you of Microsoft's long-lost Courier concept, you're not alone. It launches next month, priced from $499, and we can't wait to play with it.
Lenovo also announced two rather more conventional Windows 10 devices at IFA: the Yoga 910 convertible notebook, and the Miix 510 detachable device.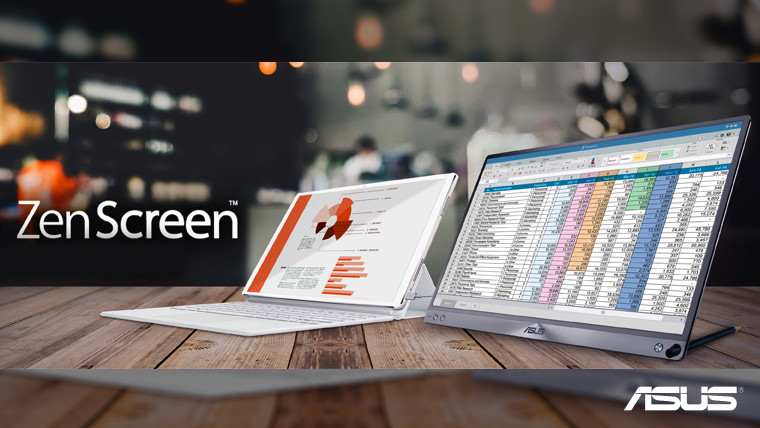 If you're more accustomed to multi-monitor setup at work or home, using a notebook or tablet on the go can feel a bit restrictive. ASUS is hoping to solve that problem with its thin and light ZenScreen, a portable 15.6-inch display that weighs just 800g.
ASUS also announced the ZenWatch 3, with premium stainless steel bodywork and the latest Qualcomm Snapdragon Wear 2100 SoC.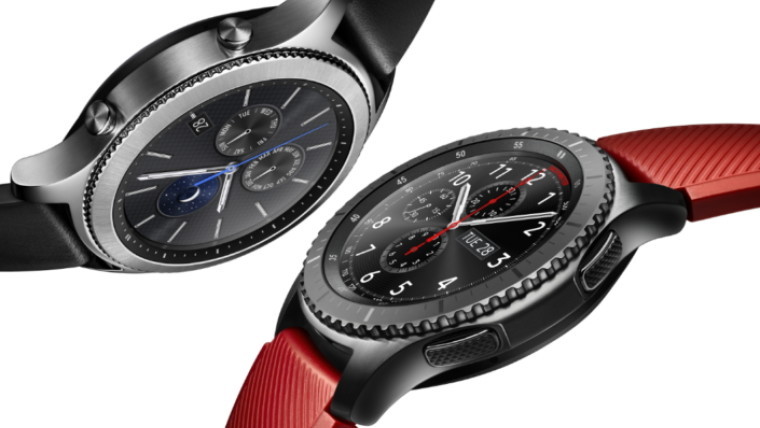 Samsung showed off its new Gear S3 smartwatch, featuring LTE, NFC and mobile payment support.
Samsung is reportedly working on a successor to the Galaxy TabPro S, its sleek Windows 10 tablet.
Razer revealed a refresh of its striking Blade Stealth notebook, featuring Intel's latest Kaby Lake processors and a larger battery.
And Dell announced its new Alienware 13, 15 and 17 gaming laptops, offering some pretty fierce specs and features.
If you think Windows 10 isn't quite cool enough, then check this out. LG is launching a refrigerator with a 29-inch translucent touchscreen that runs Windows 10, including support for Cortana voice interactions.
You can see the contents of the fridge without opening the door, but a knock on the glass turns the 'window' opaque, allowing you to see what's on the screen a bit more clearly.
LG has clearly been thinking big lately. It announced the world's largest curved ultra-wide desktop monitor - 38-inches with 3840x1600px resolution.
Are your mice just too damned noisy? Logitech is promising nothing but the sound of silence with its new M330 and M220 mice.
It's not sexy, but it is practical: a new standard was announced at IFA to allow devices with a USB Type-C port to easily connect to HDMI.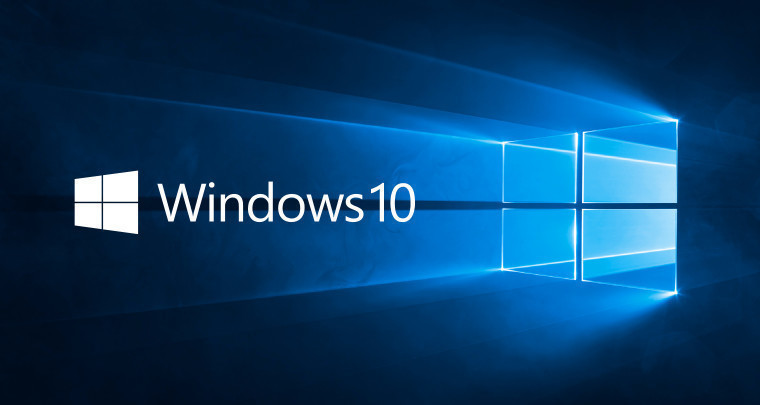 After announcing its plans to offer Windows 10 subscriptions to enterprise customers in July, Microsoft has now officially made them available to "businesses of any size" through its partner network, priced from $7 per user per month.
Microsoft has teamed up with automotive giant Mercedes-Benz to make your car journeys more productive. The project aims to create an 'In Car Office' with a digital assistant proactively helping you to get things done on the go.
It's been 15 months since Microsoft announced plans to deliver a major upgrade to Outlook.com, and until recently, the company was promising to have everyone using the new service before the end of this summer.
But earlier this week, some users were presented with an error message indicating that the upgrades wouldn't be finished until the first half of 2017. However, a day later, Microsoft said that the error message was 'incorrect' - but it's no longer committing to a firm date to complete the upgrades for all users.
Microsoft announced the launch of its Office Insider Program for iOS users on Tuesday, and added a new Fast ring for users across all platforms.
Microsoft's experimental Garage unit revealed five new apps this week, including some rather handy tools.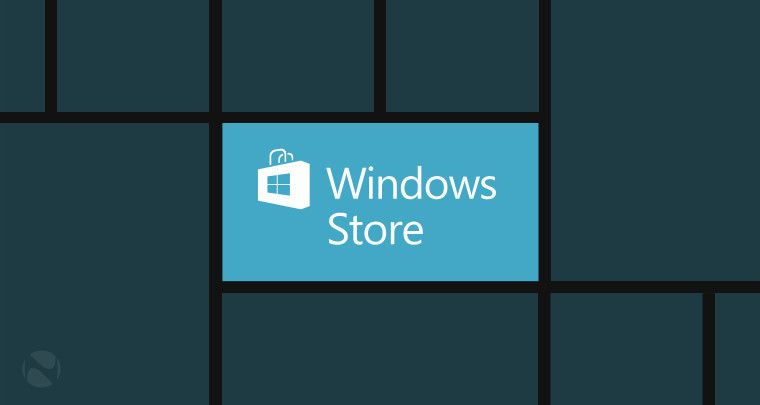 Microsoft has reminded developers that their apps will be removed from the Windows Store by the end of this month if they don't comply with the company's new age-rating requirements.
Like Apple, Microsoft has also been cleaning up its Store, removing low-quality apps, or those that fail to adhere to its policies.
Google has announced that it is deprecating its AdMob SDK for Windows Phone 8 on November 1. Apps already using the service will be able to continue using it after that date - but without any guarantees.
Developers of Universal Windows Platform apps can now submit their software for the Xbox One to the Windows Store.
Gamers can now pre-order games that support the Xbox Play Anywhere program. The new feature lets people buy a game once and play it on their Windows 10 PCs and Xbox One at no extra cost.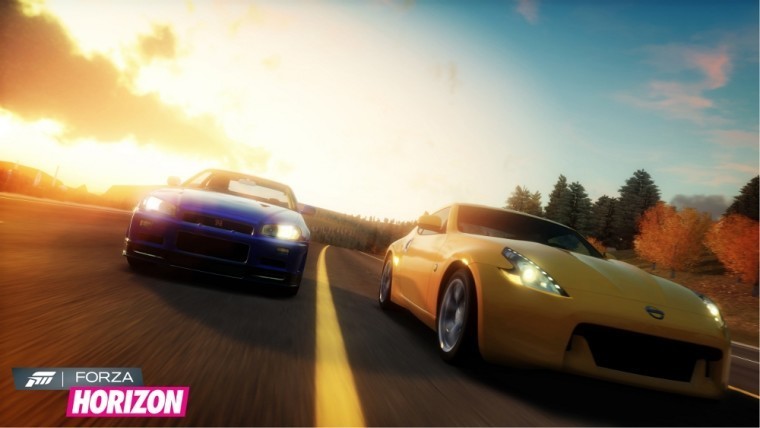 Two more Xbox 360 games were added to the ever-growing list of those playable on the Xbox One.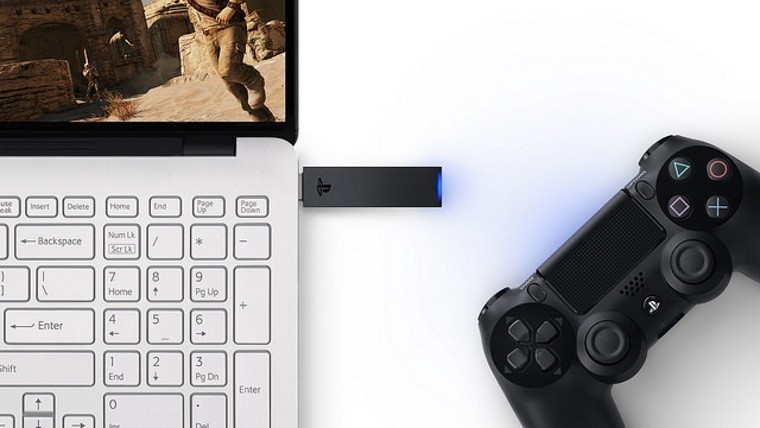 Meanwhile, Sony announced that over 400 PlayStation games will be available to play on PCs through an expansion of its PlayStation Now service. The company also unveiled a new Dual Shock 4 USB Wireless Adaptor to connect its PS4 controller to PC and Mac devices.
UK ISP Virgin Media launched a new broadband plan "designed specifically for online gamers", offering download speeds of up to 200Mbps, and 20Mbps uploads, with no throttling or traffic management.
Two years after Lindsay Lohan filed a lawsuit against Rockstar Games, and its parent company, Take-Two Interactive Software, the suit was thrown out of court earlier this week. Lohan had claimed that a character in Grand Theft Auto V was based directly on her, and events in her life.
No Man's Sky has gained huge popularity since its launch, but it's also suffered a backlash among irate gamers. Some have complained about technical issues in the game, while others allege that its developers made empty promises with misleading advertising. Some gamers on multiple platforms have been granted refunds, even after playing the game for up to 50 hours.
Our odyssey around the tech world is nearing its end, but I must just draw your attention to the device shown above first. Turing Robotics Industries - which previously announced an Android phone, and eventually delivered it months late, running Sailfish OS instead - revealed details of its next device, which it expects to arrive next year.
The promised specs of the Turing Phone Cadenza are unbelievable - literally. They include dual (!) Snapdragon 830 SoCs, 12GB RAM (!!), a 60-megapixel 'quad rear camera' (!!!), 'Graphene Supercapacitor Battery' and Hydrogen Fuelcell (!!!!)... I could go on, but just check out the full spec sheet for yourself.
Wait - is that a Federation starship impulse engine on the bottom of the device too?!
But our tech trek ends this week with this device: the Little Rooster. Designed for ladies, it's an alarm clock that... well, let's just say you'll wake up with a smile on your face.
Oh my.
---
Bonus content
Before we wrap things up for another week, let me first highlight a few extra bits around the site that I hope you'll enjoy reading.
Rich Woods published his review of the HTC Desire 530 - but while there were certainly some good aspects to it, he wasn't all that impressed.
Chris Schroeder reviewed the Aukey SK-M12, a resilient, waterproof Bluetooth speaker. From its affordable price and impressive sound, to its rugged build and long-lasting battery, there's plenty to like about it.
Justin Luna took a trip down Memory Lane to revisit the incredible Nokia 3310, one of the best-selling - and most loved - handsets of all time. If you're in a nostalgic mood, that's definitely worth a read.
And finally, with Microsoft claiming that it's upgraded 90% of active users to its new Outlook.com experience, we're eager to hear if you're among them. Were you upgraded a while ago, or perhaps more recently? Or, 15 months later, are you still waiting? Vote in our poll, and share your thoughts with us!
---
Stay tuned to Neowin in the days ahead for what's sure to be another exciting week, filled with official news, exciting updates and plenty of insights from around the world of technology.
In particular, we've got the iPhone 7 launch event to look forward to, along with Sony's PlayStation 4 Slim event on the same day.
For now, though, there's plenty more to read across the site – including loads of interesting discussions over on our forums.
From all of us
on the Neowin team,
have a great weekend!