It's been another busy week in Redmond, with stories from a variety of divisions. This week, security issues in Windows 10 were a big deal, as were some new patents found that could give us more of a hint about the rumored Surface Phone.
So buckle up. Here's a recap of all things Microsoft for the week of February 17-23.
While bugs are a normal occurrence in any piece of software, you usually don't like hearing about them in your OS, especially if they are associated with the security of your information and device. This week, Microsoft got hit with a public disclosure of a "high" severity security flaw found in its Microsoft Edge browser. The flaw was found by Google's Project Zero team, the same group that uncovered the Meltdown and Spectre vulnerabilities.
Microsoft has known about the flaw, found in the current iteration of Windows 10, the Fall Creators Update, or version 1709. However, the company didn't fix it within the allotted 90 days, leading to the public disclosure. A proof of concept was also uploaded, showing how the flaw could be exploited.
The firm has yet to officially address the flaw, but said in a statement that it will fix the issue "as soon as possible."
Another bug was also uncovered, this one having to do with the Anti-Malware Scan Interface. The AMSI, introduced with Windows 10, is designed to act as a go-between for applications and your anti-virus. It allows applications to check if the files they're using are safe by sending them to be checked by the anti-virus.
The bug pops up when code uses a null character. Files sent to be scanned by the AMSI are truncated at a null character, meaning an attacker could easily hide malicious code in a script by placing it after a null character.
The good news is that, unlike the flaw in Edge, this was fixed in the latest Patch Tuesday update.
We can usually get a good idea of what a company's thought processes are when it comes to new products by looking at the patents they file for and are granted. This has been true with the rumored Surface Phone - codenamed Andromeda. This week, we got a look at a new patent that shows off the locking mechanism that will keep the foldable device from popping open at inopportune times.
This is the latest in a string of patents that Microsoft has been granted, giving mobile users hope that there is light after the darkness of the failed Windows 10 Mobile platform. Unfortunately, the company is still mum on the topic, preferring to let everyone speculate on the new device and dream about when they can get their hands on the real thing.
Another patent also ... surfaced ... for the proposed Surface Pen, this one with haptic feedback in the stylus. While you usually think of that feature in gaming controllers, it could work with a stylus to give the feeling of actually writing or offer some sensory feedback when opening apps. Though this could be a boon for all Surface devices, its compatibility with Andromeda is just another reason for Windows Mobile fans to salivate.
The Windows Insider program has been a huge success for Microsoft, giving interested general users a sneak peek at what is to come in future Windows 10 builds. But the company isn't resting on its success, as it plans to evolve the program with some changes and tweaks that should benefit both dedicated users and the company. Insider head Dona Sarkar said that the WIP 2020 roadmap is focusing on things "that would make us want to join it if we weren't fans or working at Microsoft."
One change has already been revealed. A new Cohorts program will target highly-focused Windows Insiders, namely "groups of people with a common passion, characteristic, or area of expertise," to provide more defined feedback than general commentary for basic Insiders. The new program is already in testing as invite-only.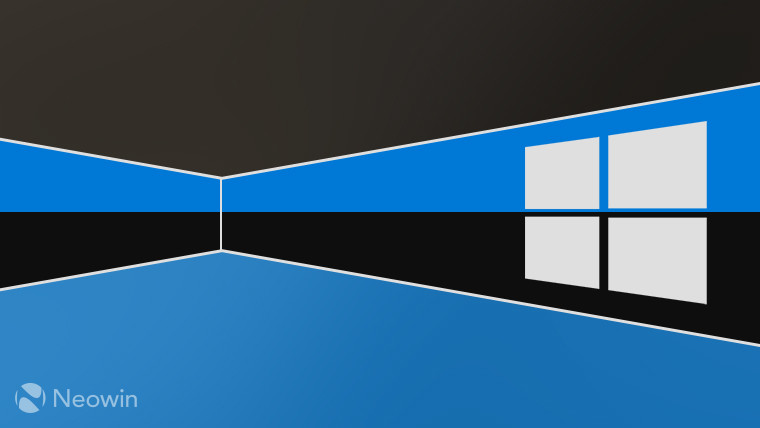 Microsoft pushed out a new cumulative update for Windows 10 Anniversary and Creators updates. Both updates - builds 14393.2097 and 15063.936 respectively - offered a laundry list of changes.
In addition, build 17107 was pushed out to the Fast ring, although there wasn't much in the way of changes. There were some fixes pushed through, and a few known issues still exist.
Good news for Microsoft, however. The most recent Fall Creators Update is now installed on 85% of Windows 10 PCs, a 10% jump from last month.
General
Games
The demise of Windows 10 Mobile is a foregone conclusion at this point, and more and more apps are ceasing support for the platform. The latest to do so is Uber, which had previously been a staunch backer of the mobile OS.
Uber has yet to say anything official, but with reviews of the Windows 10 app becoming increasingly bad, Uber support decided to confirm that the company was no longer updating it. So if you are trying to get a ride, you'll need to be using an iPhone or Android device.
While it is nice that Uber finally acknowledged the issue, we feel for the Windows 10 stalwarts that had to endure a bad experience because of lack of communication.
Until next week, TTFN.