We are the end of yet another week of 2022, which means that it is time to recap all the important things that happened in the world of Microsoft in the past few days. This time, we have some news that developers may find interesting, some Windows 11 news for Insiders, and a farewell to a Windows mascot. Let's dive in to our weekly digest for February 12 - February 18!
Developers, developers, developers!
If you're running older versions of Visual Studio in your development environments right now, you should know that some iterations of the IDE are running out of support soon. Some versions of Visual Studio 2012, 2017, and 2019 are reaching their end of lifecycle within the next few months. Microsoft has recommended upgrading to a supported version, ideally Visual Studio 2022.
Microsoft also rolled out Visual Studio 2022 17.0 Preview 6 for Mac. It fixes a lot of the issues present in Preview 5, but more importantly, it also completes the migration of mainline features to the native macOS UI. The company is also enhancing support for Xamarin and .NET MAUI development in this build and those coming in the next few months.
Visual Studio 2022 17.1 also hit general availability. Indexed Find in Files is now enabled by default, you can allow the IDE to save dirty documents whenever the window loses focus, take advantage of Git enhancements, and lots more. Microsoft has noted that organizations and developers who plan to leverage from the latest enhancements should plan their upgrades soon.
Significant Windows 11 builds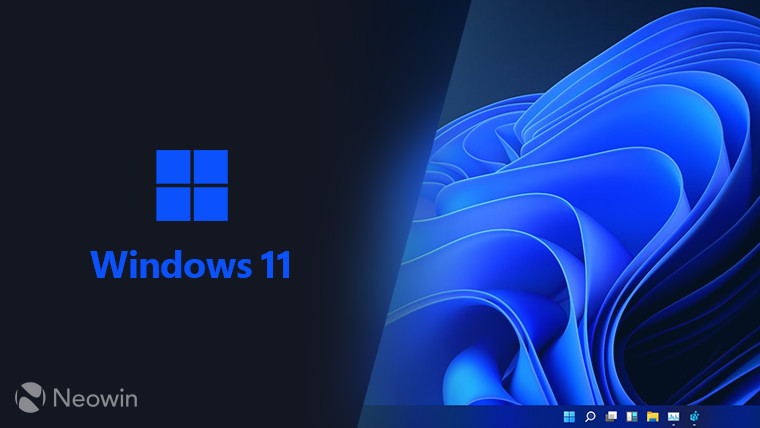 This week finally saw a Windows 11 Dev Channel release in the form of build 22557. This is a relatively major build because it packs a ton of new features and changes such as an updated Task Manager, App folders in the Start menu, Focus, Live Captions, new touch gestures, and lots more. Do check out all the details about the new capabilities here and a list of fixes and known issues here.
It is important to note that Microsoft has cautioned that Windows 11 Pro users will soon need a Microsoft Account in order to set up their installation, just like Windows 11 Home.
But if you're a gamer, build 22557 contained a couple of welcome surprises too. Microsoft is working on enhancements to windowed gaming for legacy titles running on DirectX 10 and DirectX 11. This includes automatically migrating their presentation model to the one utilized by DirectX 12 which will result in lower latency and also open the door to Auto HDR and Variable Refresh Rate (VRR).
The Xbox HDR Game Calibration app is coming over to Windows 11 in the form of the Windows HDR Calibration app. It's present in build 22557 but is not functional yet.
It wasn't all Windows 11 Dev Channel builds news this week, though. Microsoft generally rolled out its set of "new experiences" for Windows 11 users as well. This includes a public preview of the Amazon Appstore, enhancements for Taskbar, and redesigned apps for Notepad and Media Player, among other things.
KB5010415 and KB5010414 updates were released for Windows 10 and 11 respectively, and you can check out all the details here.
R.I.P. Ninjacat
It seems like Microsoft is finally ditching its unofficial "Ninjacat" mascot which made its debut back in 2015 and was associated with Windows 10. Although the company has not officially commented on the matter, reports citing insiders claim that the company has parted ways with Ninjacat, so will likely not be using the mascot in its promotional material moving forward.
To be fair, Ninjacat was never an official thing from the company management itself. Instead, the sticker - a cat riding on a unicorn holding a Microsoft flag in its paw - was actually made as a fun project by some Microsoft employees. Although it was welcomed by many employees and members of the public alike, it was mostly just a character like Clippy that people had began associating to Microsoft. Well, no more (if reports are to be believed).
Talking about other Microsoft products, you'll soon be able to access Teams apps directly from the Office app on Windows or Office.com, as well as control your Teams call through a Bluetooth headset. And if you're an active user of Microsoft Edge, it seem like the Redmond tech giant is testing Skype Meet Now integration with the browser and the ability to quickly install web apps in Edge across all your devices.
Dev Channel
Under the spotlight
This week, Neowin News Reporter Asher Madan published his thoughts on Dying Light 2 played on Xbox Series X. He has described it as "parkour heaven" but has noted the story missteps and how they bring down the overall experience.
Meanwhile, I resumed our Closer Look series with a slightly different approach where we also look at in-development features on Windows 11. To kick us off again, I shared my thoughts about the implementation of App folders in the Start menu of Windows 11 Dev Channel build 22557. If that tickles your fancy, check out my piece here.
Logging off
In this section, I would like to direct your attention to Windows 11 apparently running on a Google Pixel 6 on a preview version of Android 13. While its utility is arguable, it's definitely interesting to see what you can accomplish when you set out to do what many would perceive to be impossible.
---

If you'd like to get a weekly digest of news from Neowin, we have a Newsletter you can sign up to either via the 'Get our newsletter' widget in the sidebar, or through this link.
Missed any of the previous columns? Check them all out at this link.